2023 5Essentials Parent Survey Please take a moment to fill out this survey for each of the schools your children attend. This is a valuable tool to help our schools improve. We appreciate your help! About the Survey: The 5Essentials is an annual statewide survey that gathers information on five indicators: leaders, teachers, families, environments, and instruction. Participating in the survey will help the district better understand how it is doing and guide future decisions. The survey is open from January 24-March 31. Survey Link:
http://survey.5-essentials.org/illinois/survey/parent/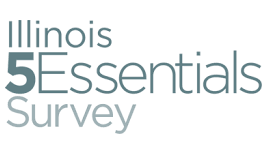 Today is the American Red Cross Blood Drive at Cumberland Elementary and Middle School. The Blood Drive will be held in the cafeteria from 2-6 PM. Visit RedCrossBlood.org and enter CumberlandES to schedule an appointment. Thank you!!

Cumberland is looking for a school psychologist to join our staff. Please contact the Unit Office at 217-923-3132 for more information.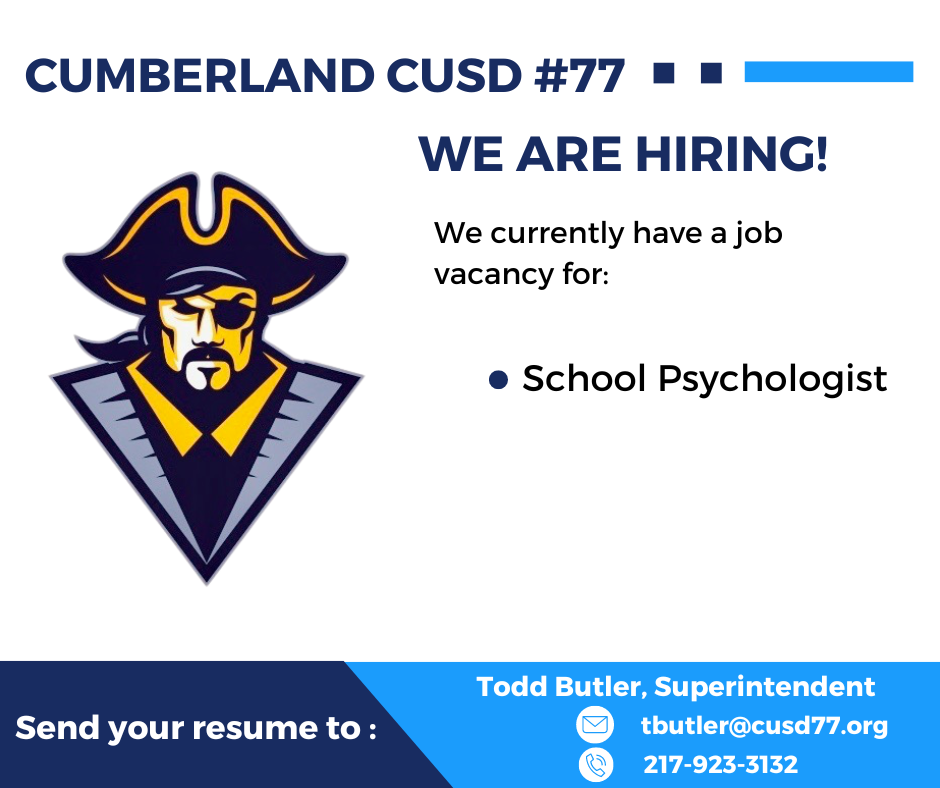 Students in Mr. Princko's Geography class are creating presentations about the provinces of Canada. The goal of the presentation is to entice others to move to their province.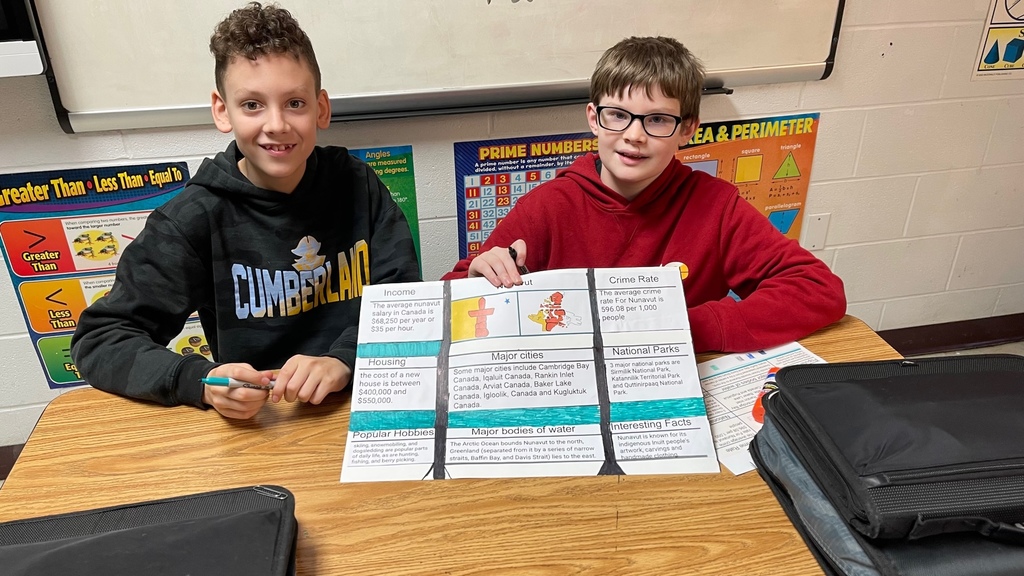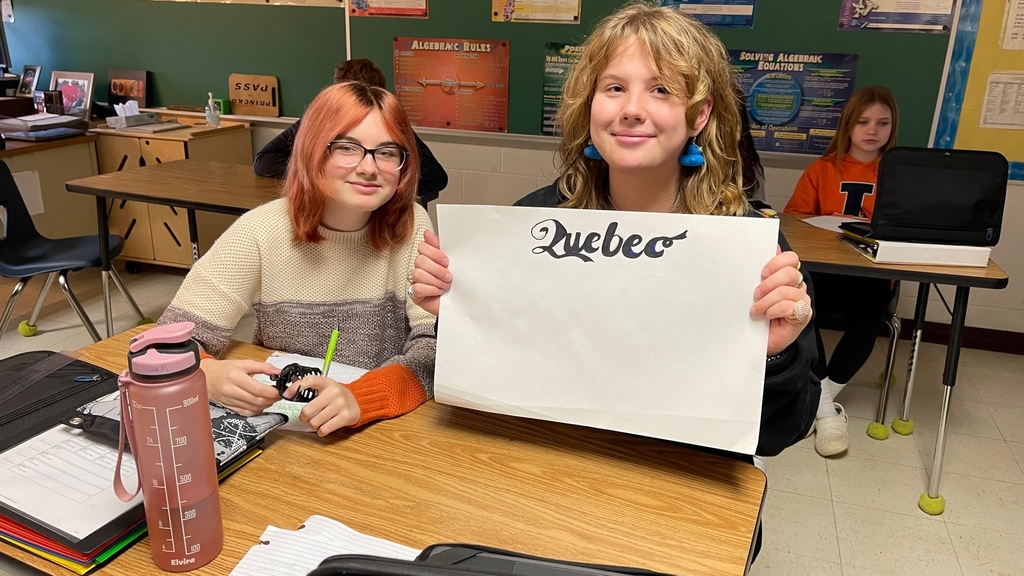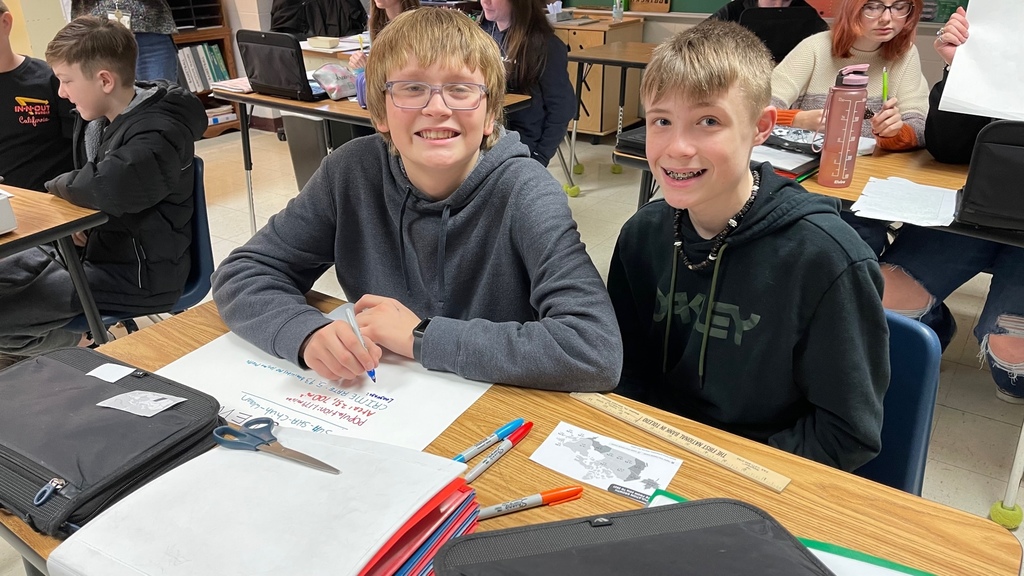 The HS Art Club is hosting an after school art class for 5th through 8th graders next week on January 26, from 3:00 to 4:00. Students will be making a wooden snowman. If you are interested in attending, contact the middle school office for a form. All forms and payment are due by January 24.

The seventh grade boys basketball team will begin their Regional on Saturday, January 21. They will play Red Hill at 10:15 AM. The games are being played at Red Hill Jr/Sr High School on 908 Church Street, Bridgeport, IL. Good Luck!

There will be a Blood Drive on Monday, Jan. 23, from 2-6 PM at the Elementary School. Please visit RedCrossBlood.org and enter CumberlandES to schedule an appointment. Those who give blood between January 1-31 will automatically be entered to win a trip to Super Bowl LVII in Phoenix! Each student who brings someone in gets a free pair of earbuds!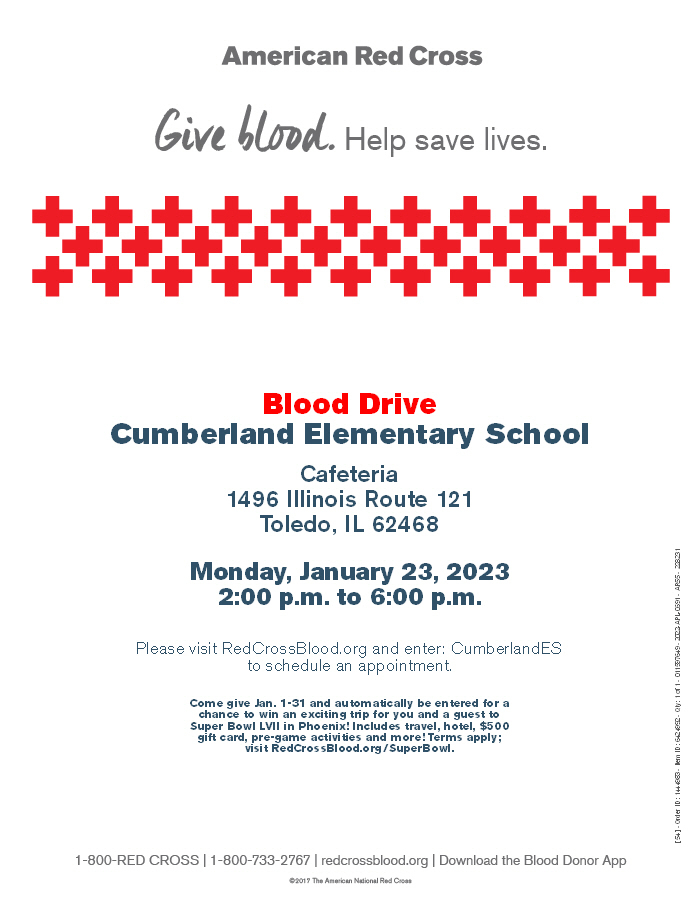 The Shoe Tree orders are due on Tuesday, January 17. If you are experiencing financial hardship, complete this form for qualifying students to receive a free pair of shoes. Shoes will be distributed by the school in mid-February.
https://forms.gle/GeGBmqAa9PjwNgSz9

Congratulations to the 8th grade boys basketball team on their 3rd place finish in the LEIC Tournament.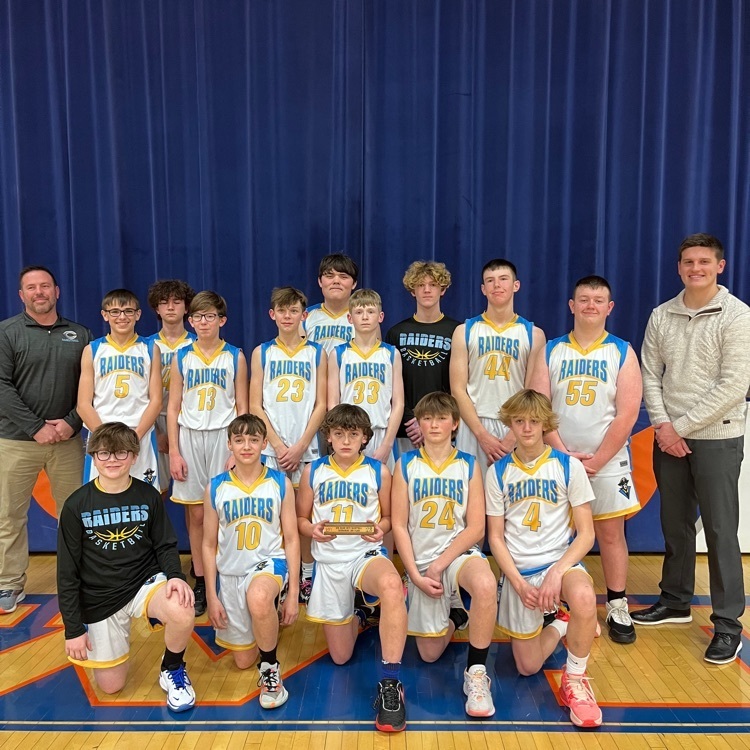 Reminder: There is no school on Monday 1/16.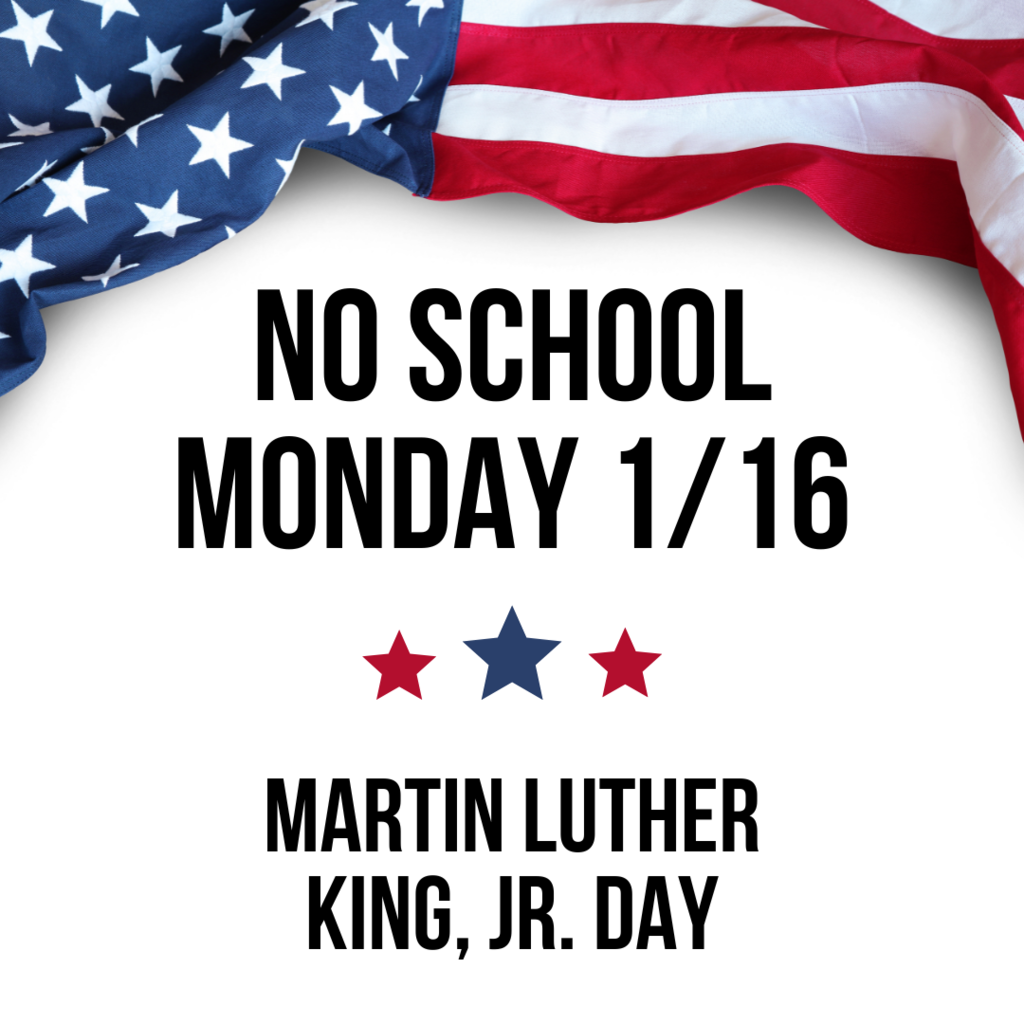 The Cumberland 8th grade boys basketball will play Lawrenceville for 3rd place of the LEIC Tournament at 6 pm on Thursday, January 12, at Newton High School. Good Luck!

Jennifer Dryden received a $100 matching donation from the Area Educational Credit Union for Cumberland Middle School. It will be used to purchase classroom books for the 6th grade. Thanks, Mrs. Dryden, for thinking of Cumberland Middle School as the recipient of this award!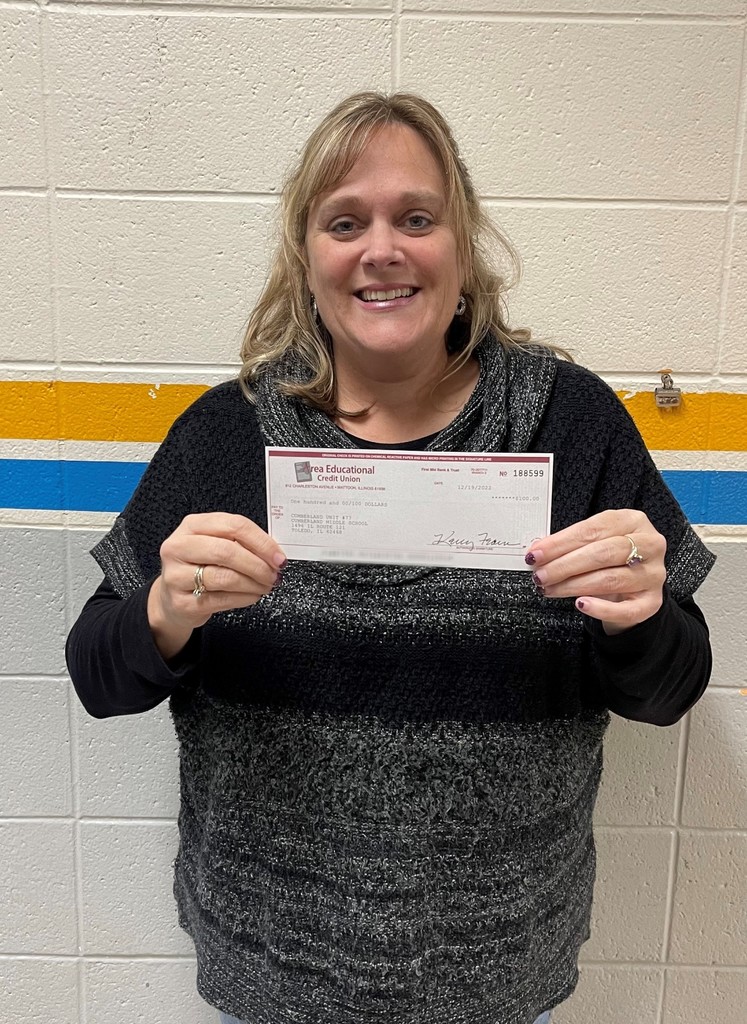 Elementary and Middle School report cards have been posted to TeacherEase. To view, log in to your account and click the Report Card icon on the left. Kindergarten report cards will be sent home with the students today. High school report cards will be posted next week.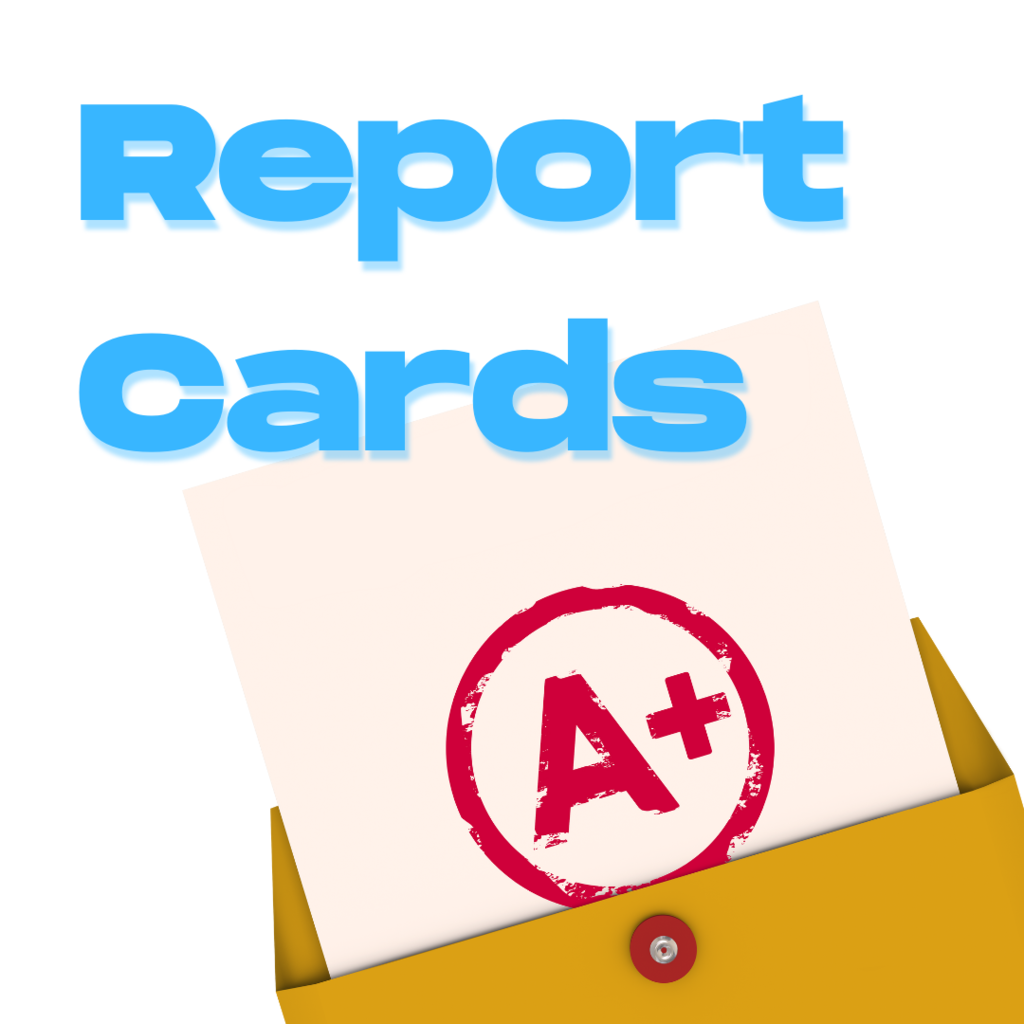 These students have been selected as January Raiders of the Month for Cumberland Elementary and Middle School. They are a great example of the Raider Keys! Congratulations and keep up the good work!

Attendance matters. Missing a day here or there may not seem like much, but it adds up. Please encourage your child to attend school if he or she is healthy. Every day is an important opportunity for students to learn.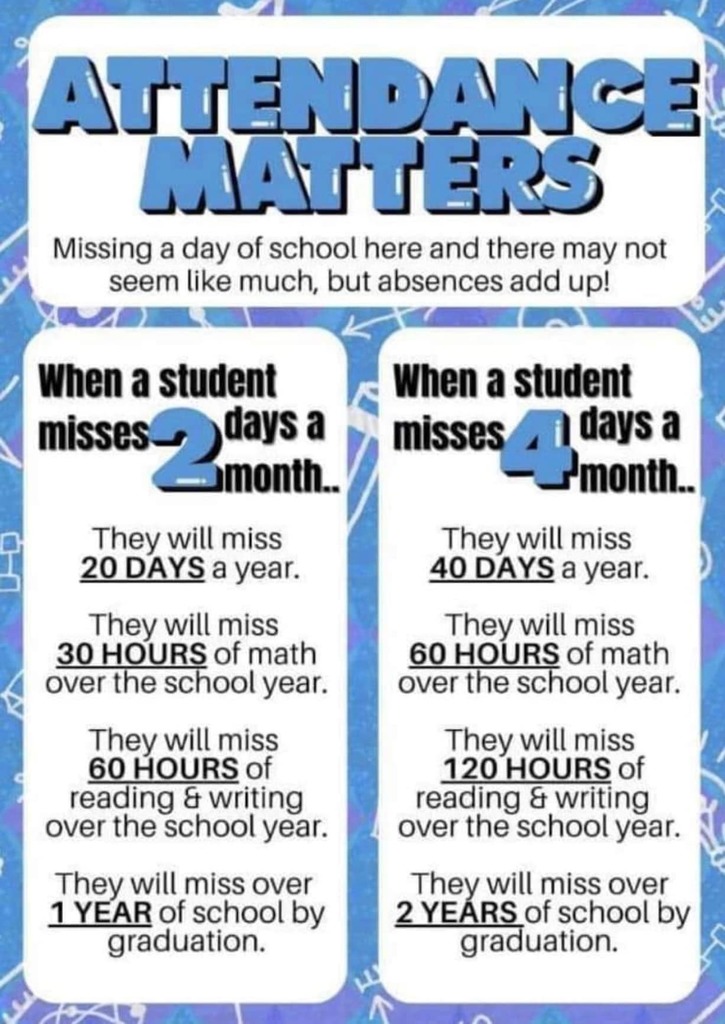 The LEIC Tournament for middle school boys basketball will be held at Jasper County. Cumberland 7th grade will play Martinsville on Friday, January 6, at 4 PM. If they win that game, they will play again at 1 pm on Saturday, January 7. The 8th graders will ride the same bus with the 7th graders on Saturday, January 7, and will watch the 7th grade game. They will play their game at 2:20 PM against either Pal-Hut or Martinsville. The rest of the games will be alternating nights for 7th and 8th grade teams.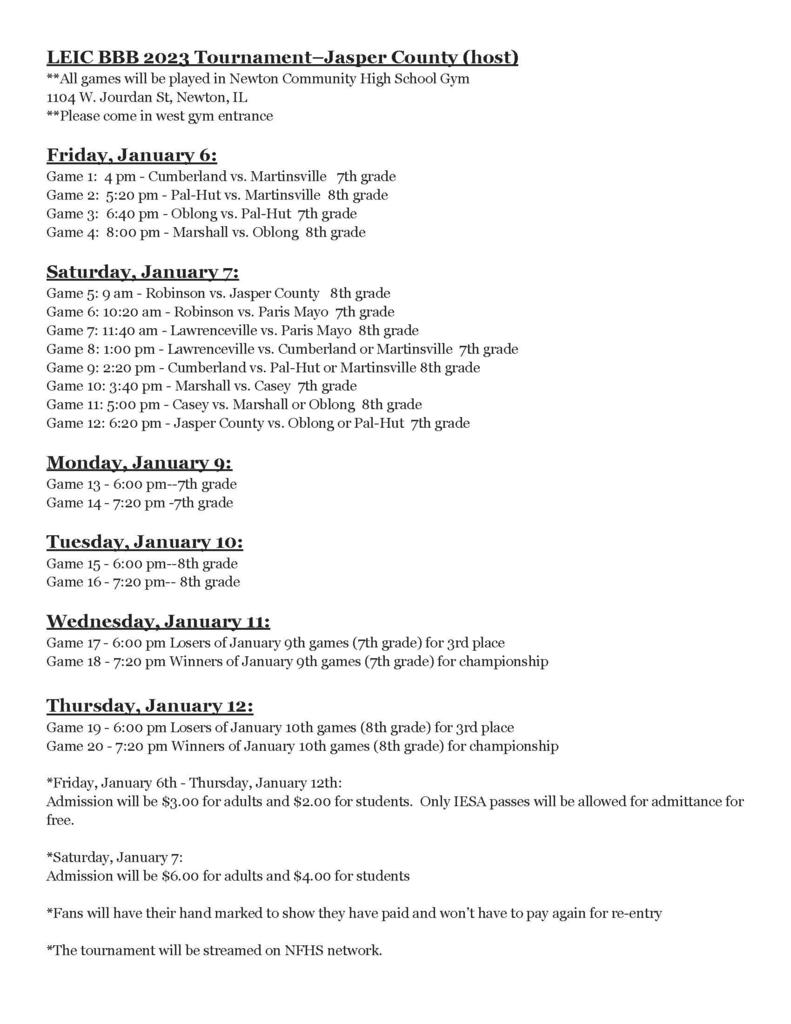 Merry Christmas!

Our students were surprised to see some very special visitors this afternoon as they left for Christmas break!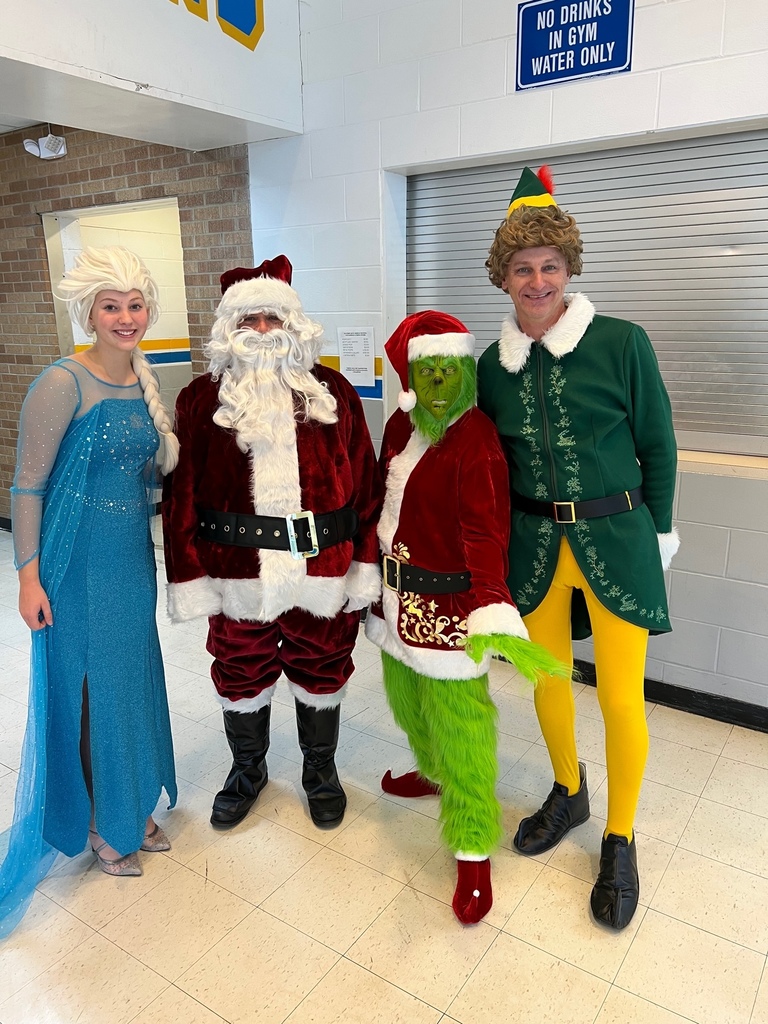 Today, the Middle School students participated in some reindeer games. Each grade competed against each other and the teachers. It was a lot of fun!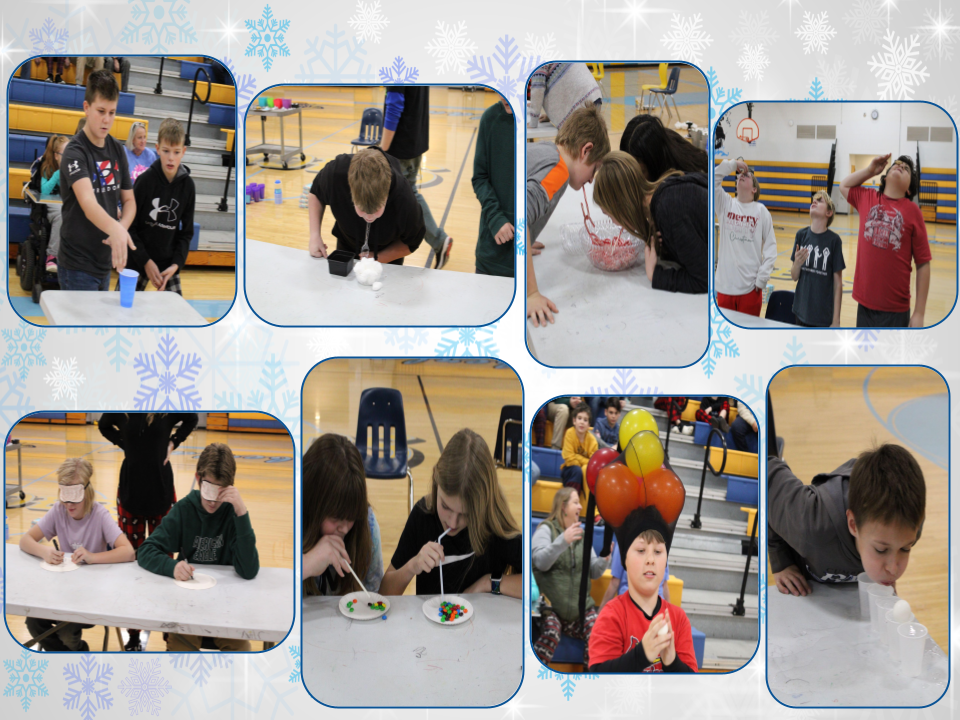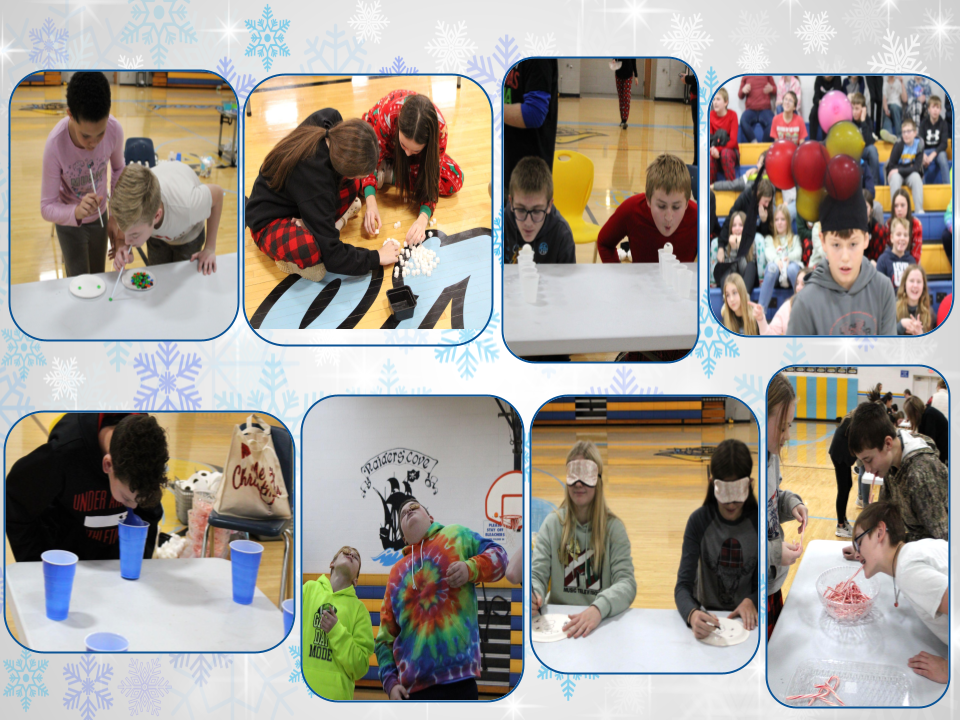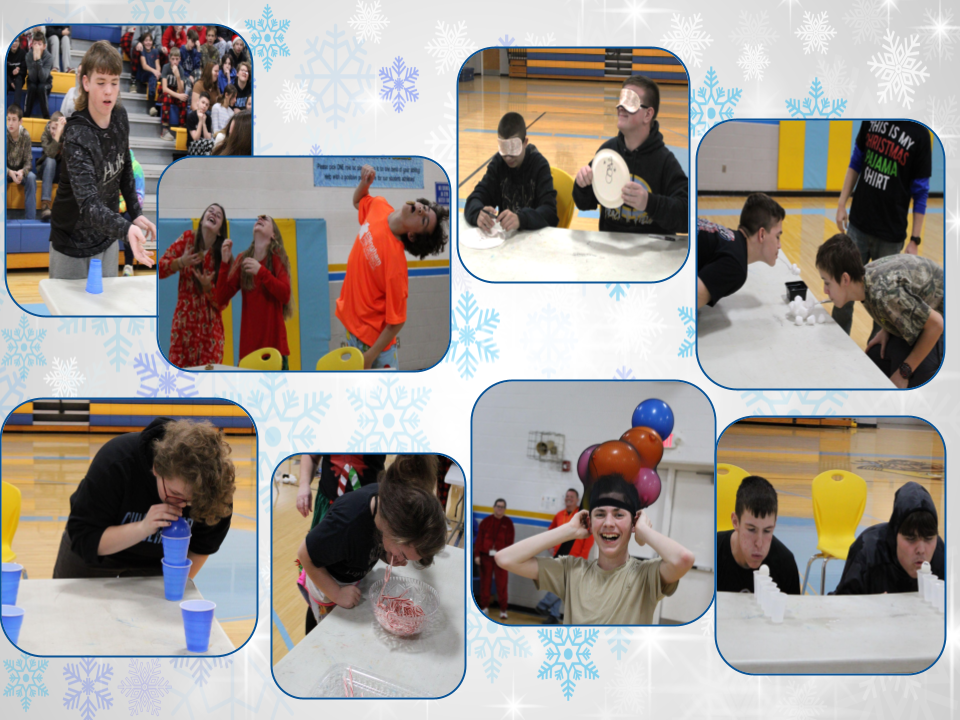 Grades 1, 3, 5, and 8 have been named the winners of the annual Elementary and Middle School Christmas Tree Decoating Contest! Here is a short video of all of the decorated trees. Enjoy!
https://youtu.be/OQ4lHfp77Hg