Yesterday was midterm for the first quarter at the elementary and middle schools. It was also the first grade checkpoint for the semester at the high school. Please login to TeacherEase to view your child's current grades.
https://www.teacherease.com/

The middle school students enjoyed the cooler weather by eating with their friends outdoors today.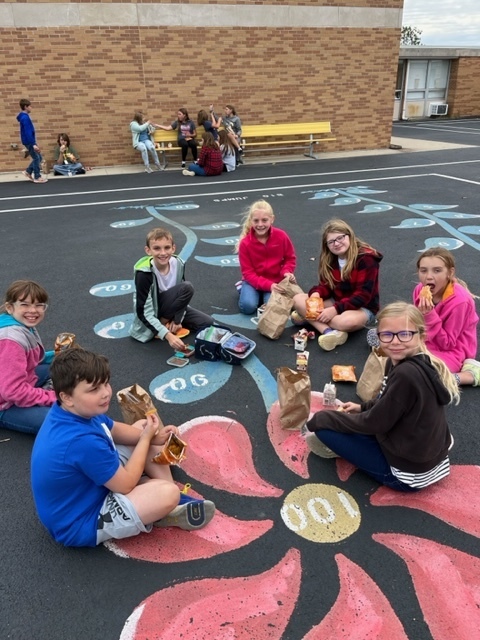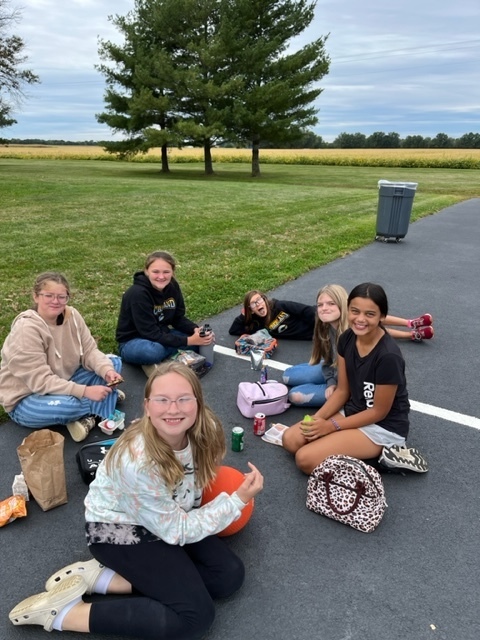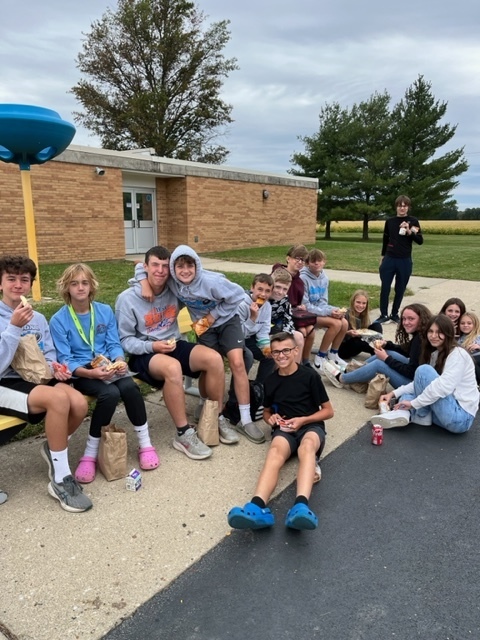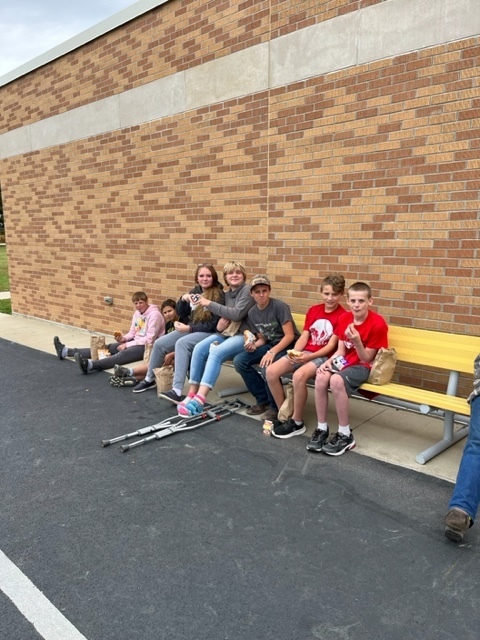 The Cumberland Middle School Cross Country team had its final home meet this week. The 8th graders were recognized prior to the race. Good Luck in the remaining meets of the season! 8th Grade Photo by Toledo Democrat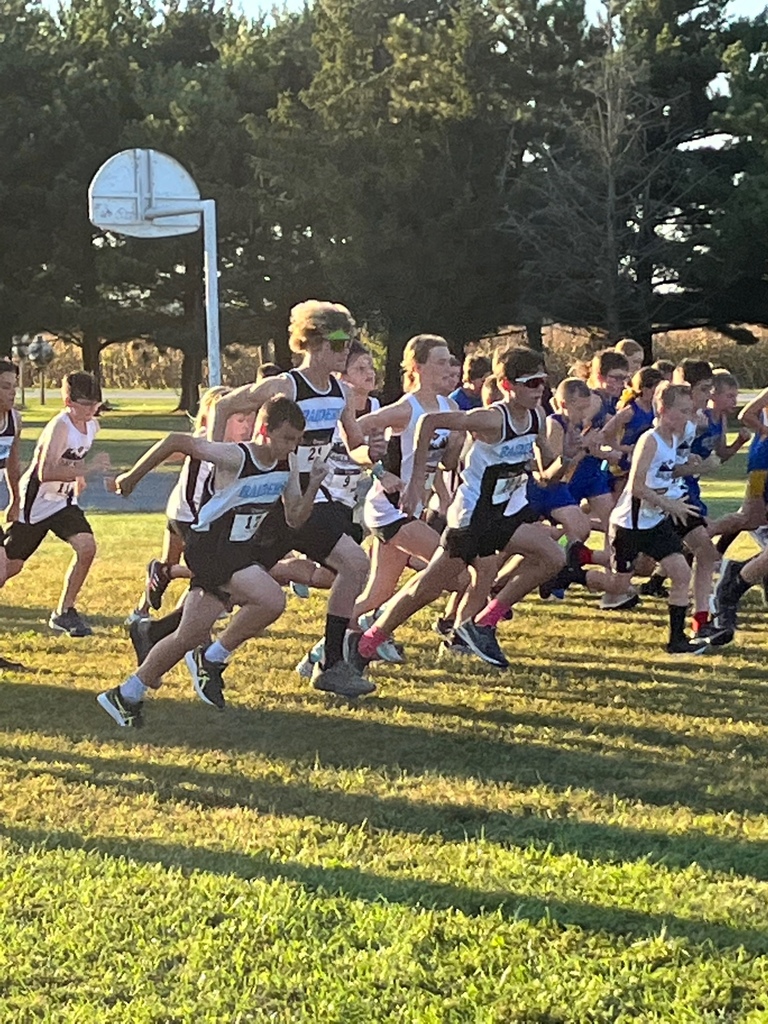 The schools have an early dismissal tomorrow for a teachers' inservice. Schools dismiss by 12:15 beginning with car riders at 12:05.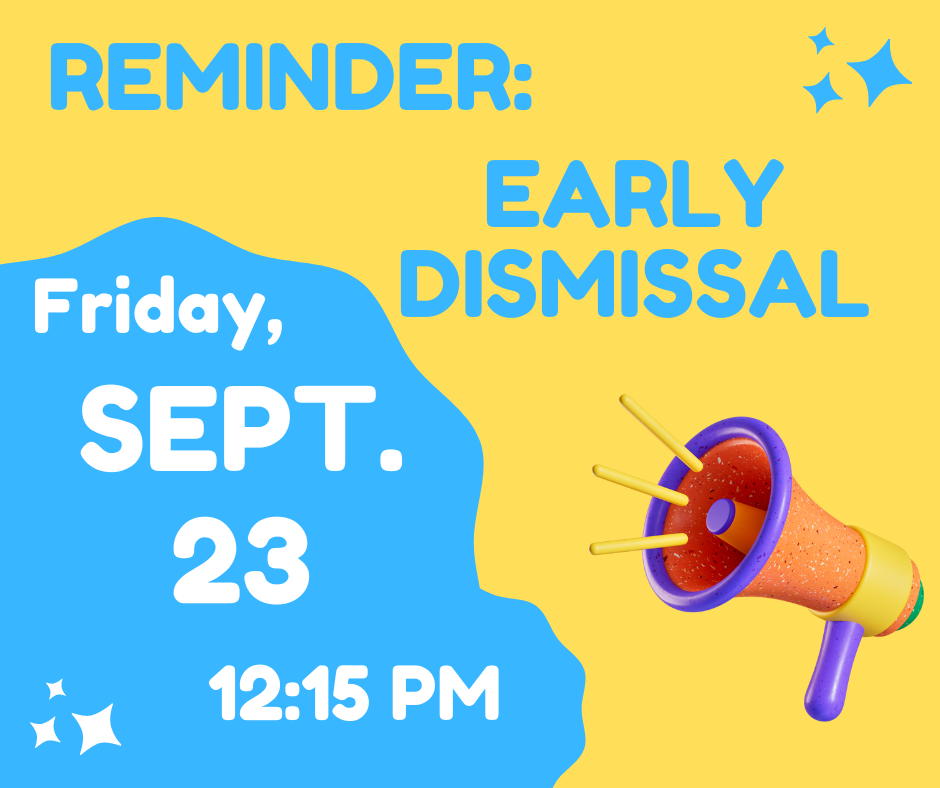 The middle school PE classes completed a unit on softball recently. They learned the rules, mastered skills, and enjoyed playing games during the unit.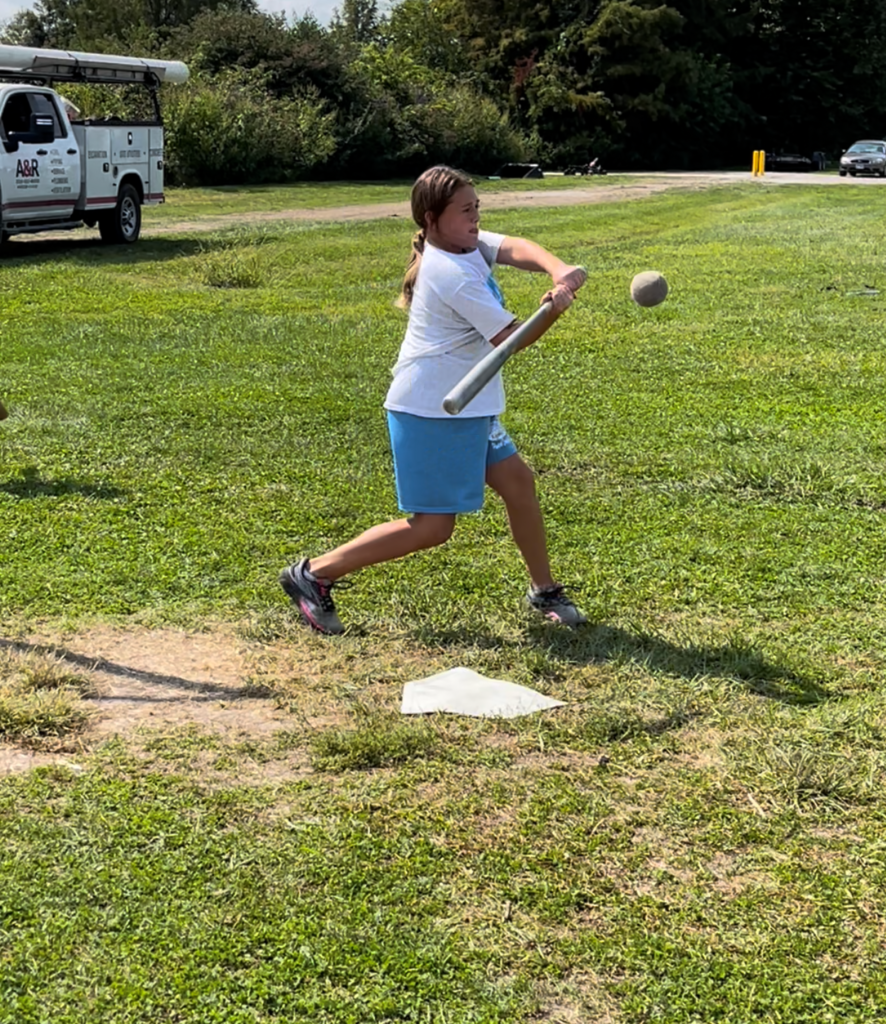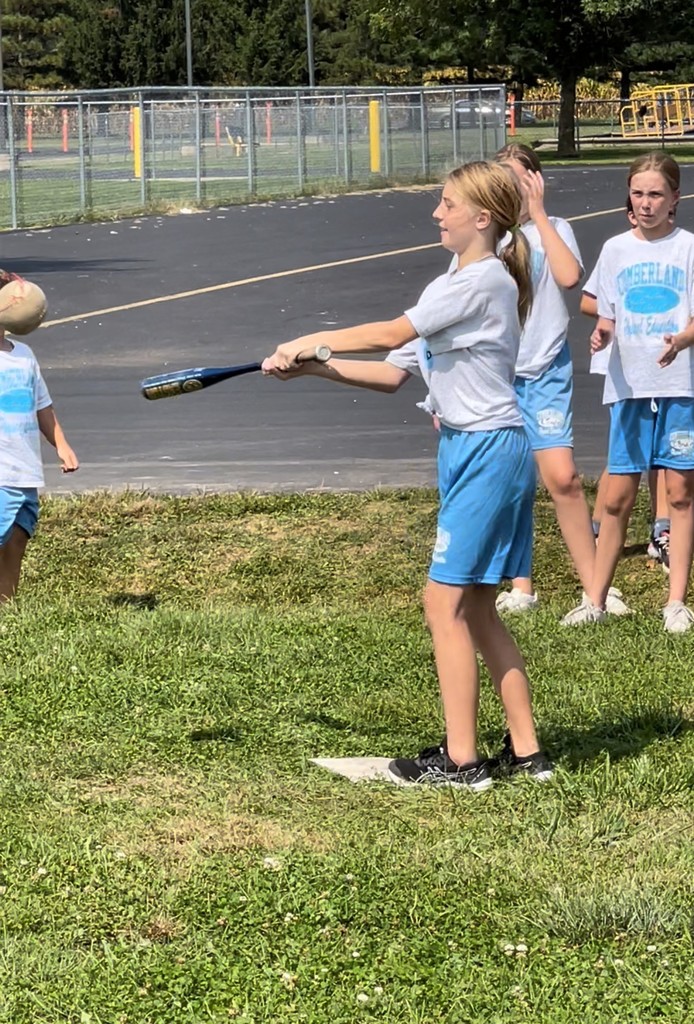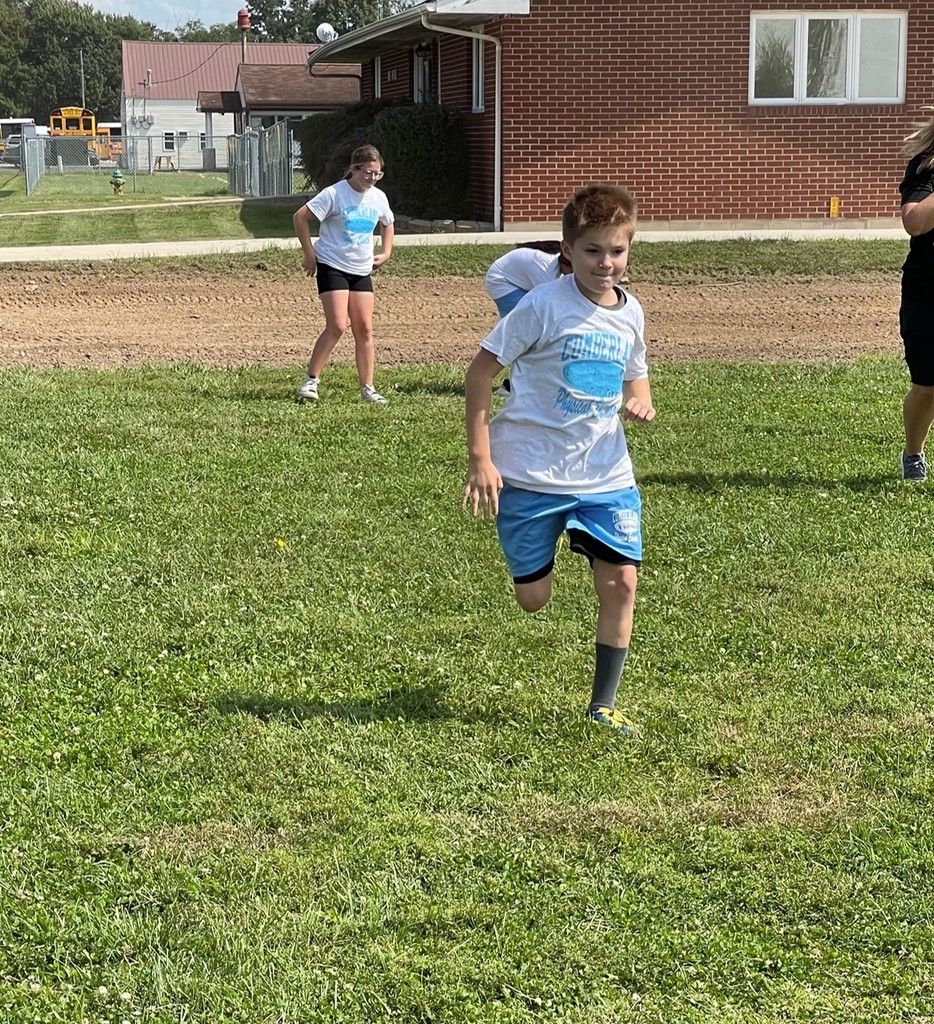 Students in Mrs. Foster's 8th grade class enjoyed a competitive game of Blooket to review author's purpose recently.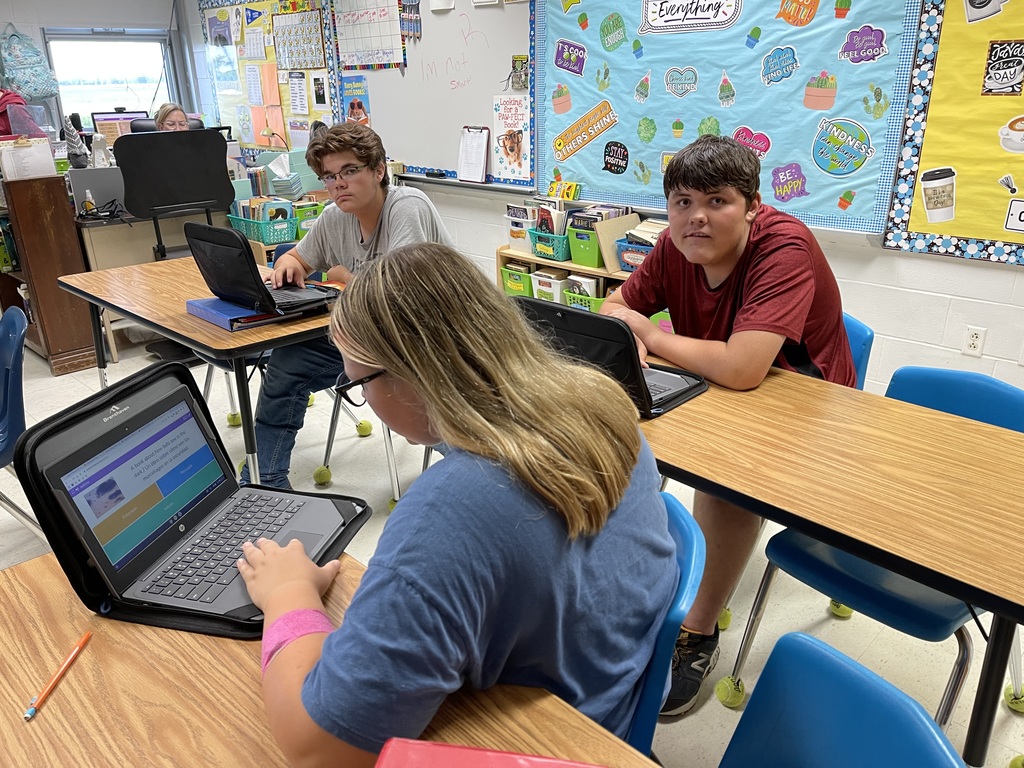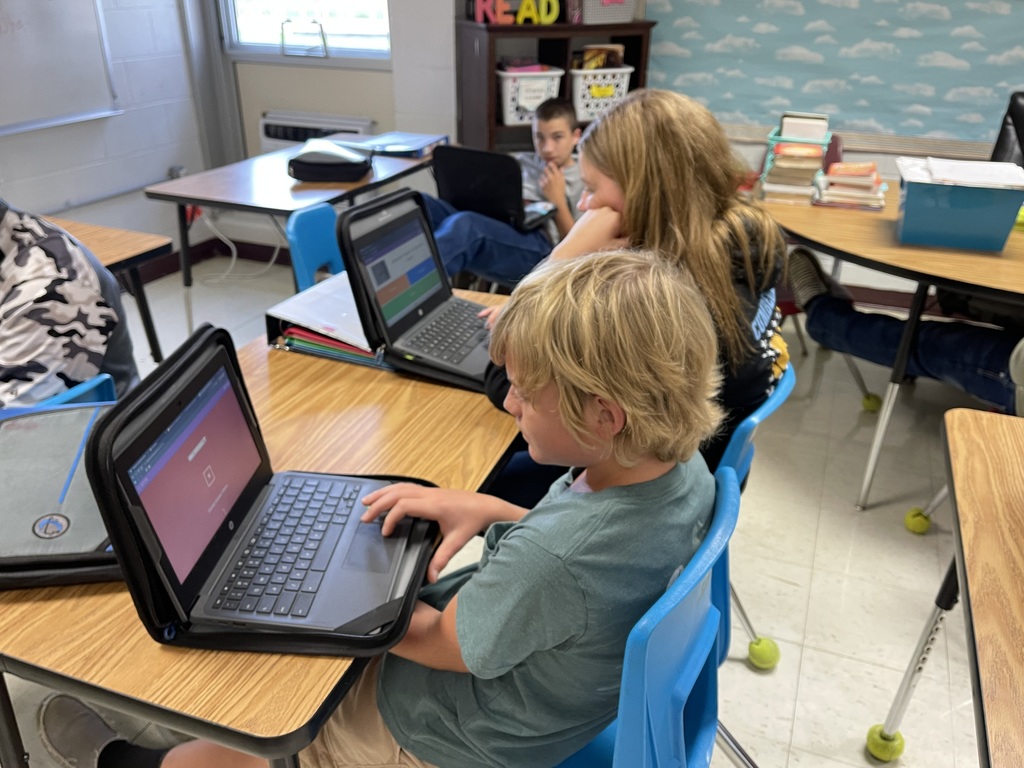 Due to the forecasted heat, we are going to reschedule the start time of the Tuesday, September 20 XC meet at Cumberland for 6 pm. We will honor our 8th graders and their parents at 5:45 pm prior to the race.

Congratulations to the Junior Varsity Eco Team members that were selected to compete at the Eco meet in Shelbyville. The members are Isaac Vanetta, Jonah Tibbs, Audrey Justice, Sadie Colnar, and Lily Pinkerton.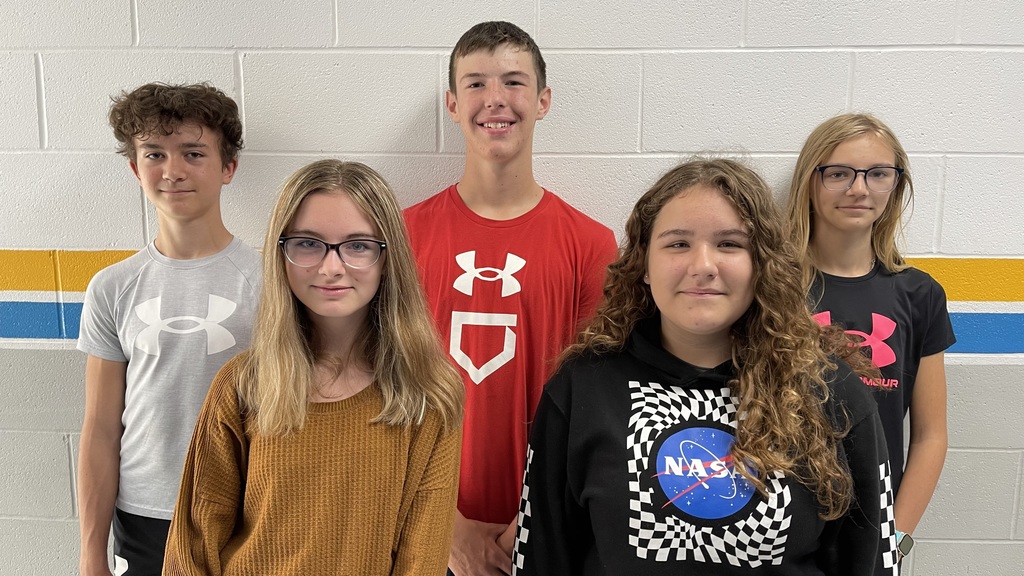 Cumberland Middle School will play Red Hill-Bridgeport in the semi-final game of the baseball regional on Saturday, September 17 at 12:30 PM at Fairview Park in Casey.

Today is International Dot Day and the elementary and middle school students wore dots to celebrate. Art students made pictures beginning with a single dot. This day was created to celebrate creativity, courage, and collaberation.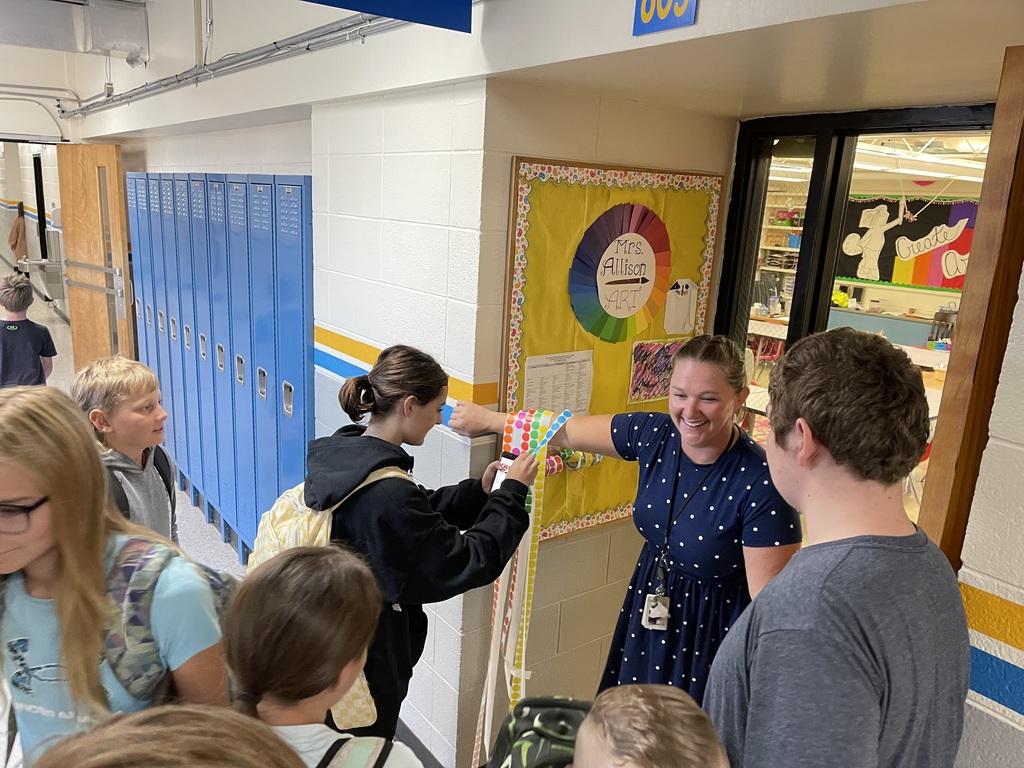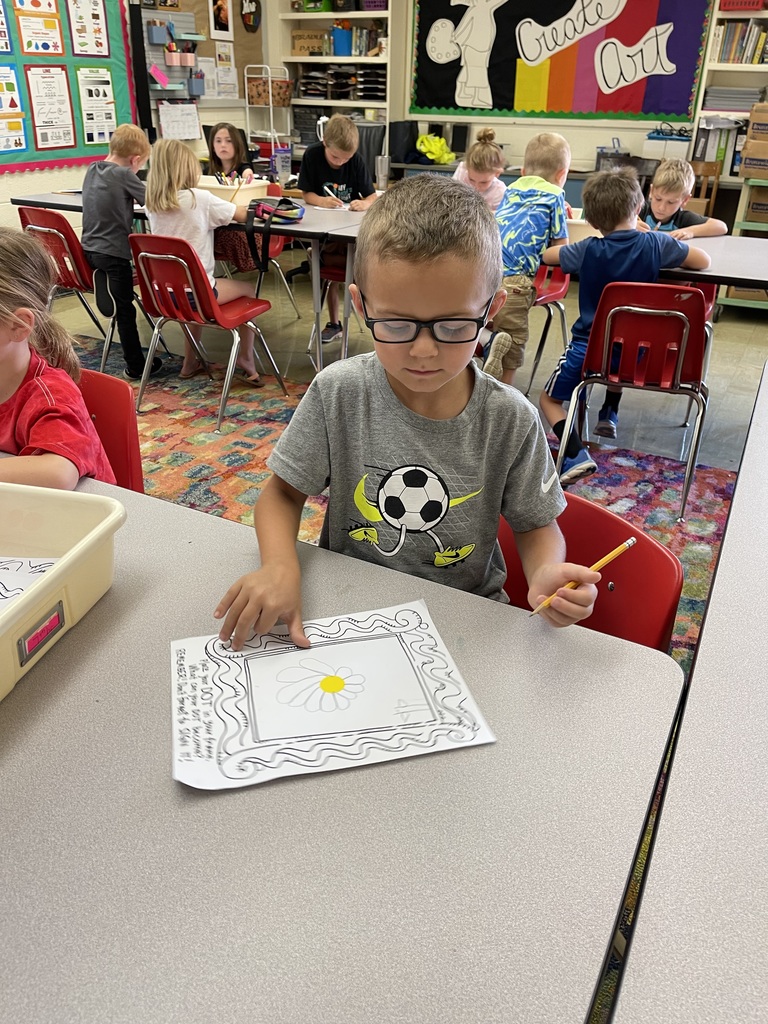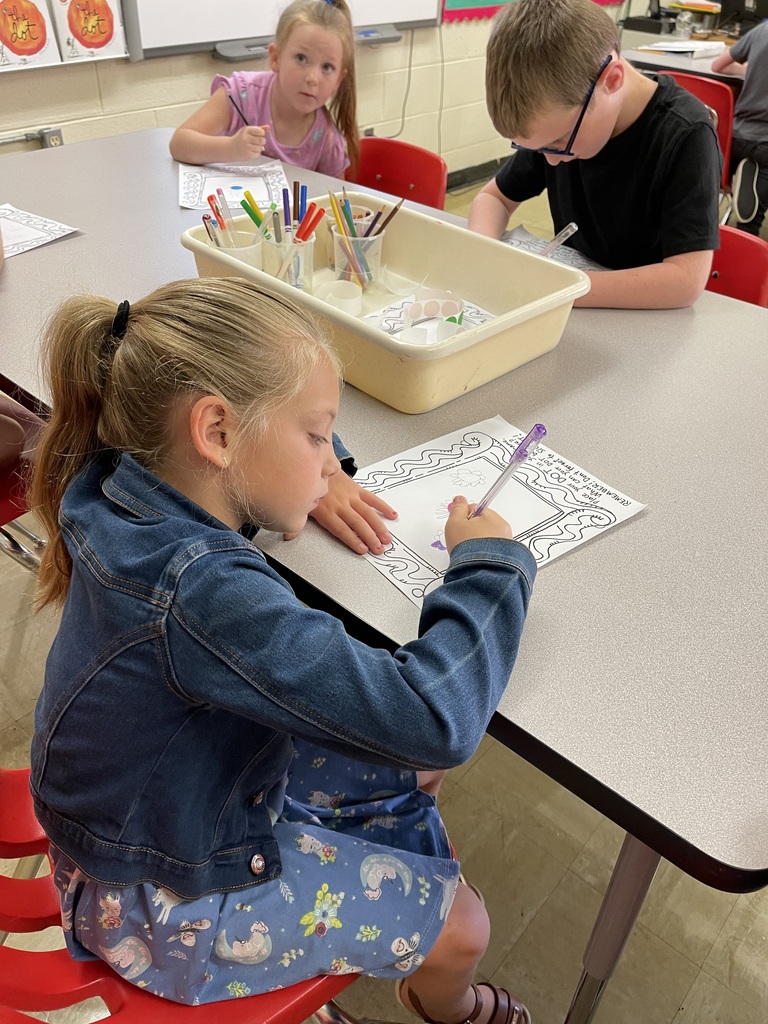 Cumberland Middle School's Star Spangled Raiders were chosen this week. They will perform the National Anthem at the home middle school basketball and volleyball games.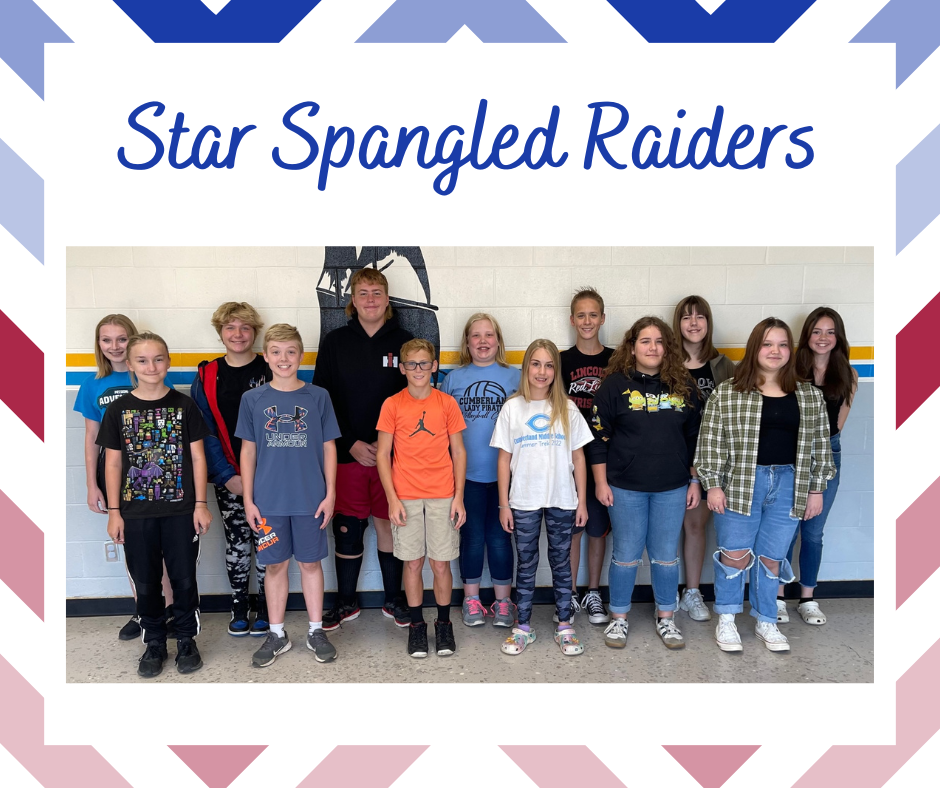 Tomorrow's middle school cross country race will be held at Mill Creek Park starting at the soccer field. Space in the parking lot will be limited because boats are using the area due to lake overflow. Cars can park on the road, but the road south of the course will be closed during the race for safety.

The HS Yearbook is hosting a Kid's Night Out on September 30 for Kindergarten through 6th grade. Forms are available at the grade school.

Meyer Twins Art will be offering an after school program for Cumberland elementary and middle school students on Wednesday, September 28, from 3:15-5:15 in the grade school cafeteria. This program has a $25 fee. Attached is a registration form where you can choose one project. The registration deadline is Monday, September 26. If you have any questions, please contact Mrs. Allison at
jallison@cumberland.k12.il.us
.
https://forms.gle/cbGXVALrLUfTsJu88

Second seed Cumberland Middle School will host seventh seed Tri-County Junior High on Wednesday, September 14 at 4:30 pm in Greenup at Haughton Park field for the first round of baseball regional play.

Yesterday, Mrs. Ralston's 5th grade science classes experimented with bubble gum! It was a blast! Check out their video.
https://youtu.be/JHdtTTGFpeE

The 8th grade boys were honored at their home baseball game recently. There are three more opportunities to catch a home game and watch them in action. Good luck, boys! Photo provided by the Toledo Democrat.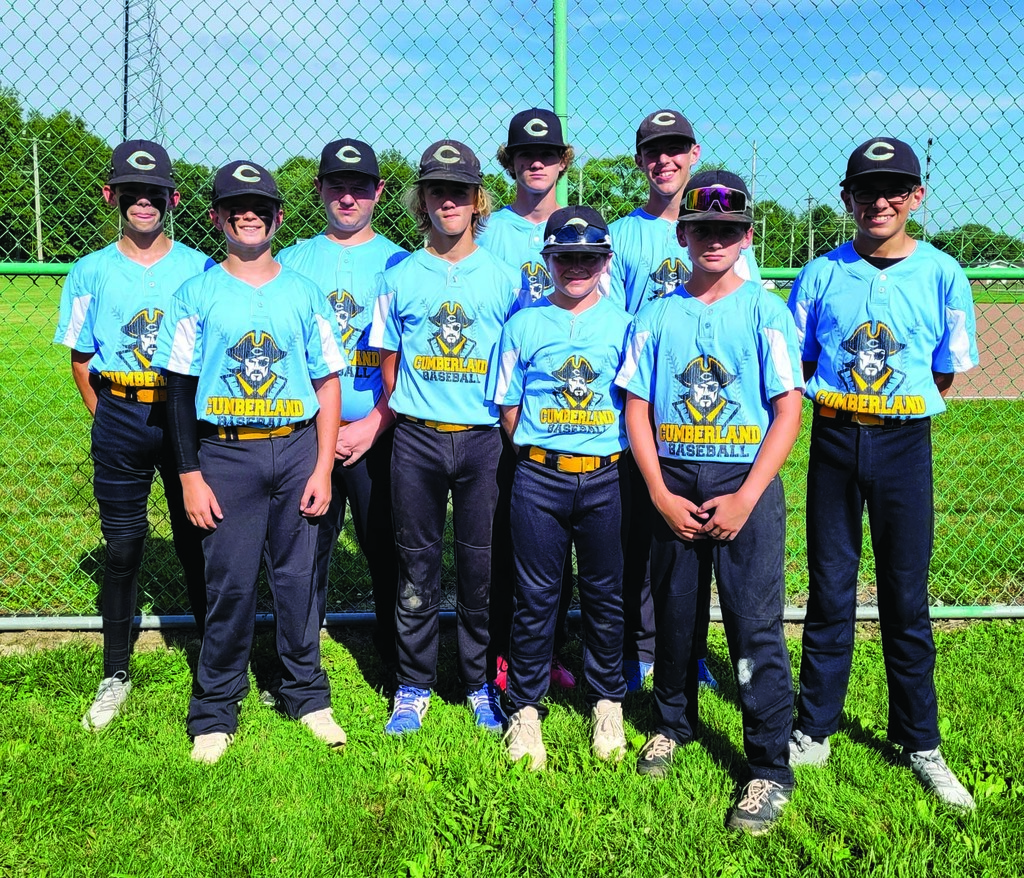 Congratulations to Cameron Roedl for placing 1st and Aiden Vaugn for placing 6th at the Charleston Invite today. Coach Walk also reported that almost everyone had a PR!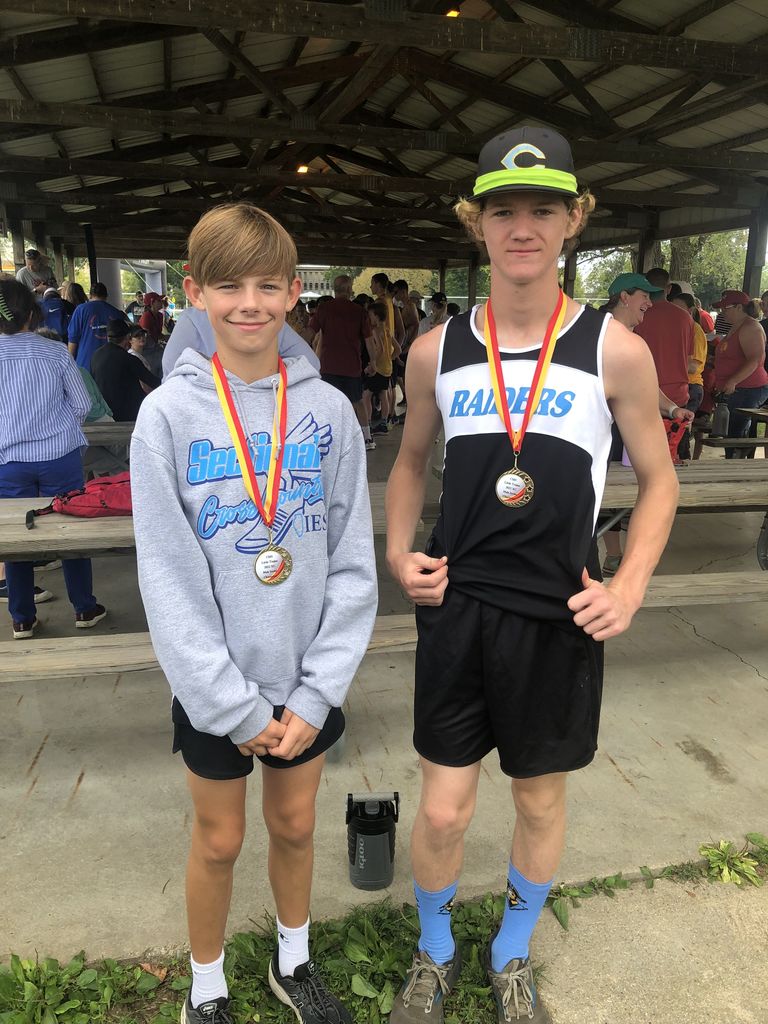 The softball team will enter regional play on Wednesday, September 7 against ALAH. Game time is 4:30 pm. The field is located at Arthur High School.

All students in elementary and middle school "walked around the world" with their Raider Keys Passports at the beginning of the year to review the school expectations. Once their passport was filled, they were entered into a raffle drawing. Pictured are our drawing winners and Raiders of the Month.