A new inclusive swing has been added to the playground at Cumberland Elementary and Middle School. Money donated in memory of Jade Smith was used for the purchase of the swing.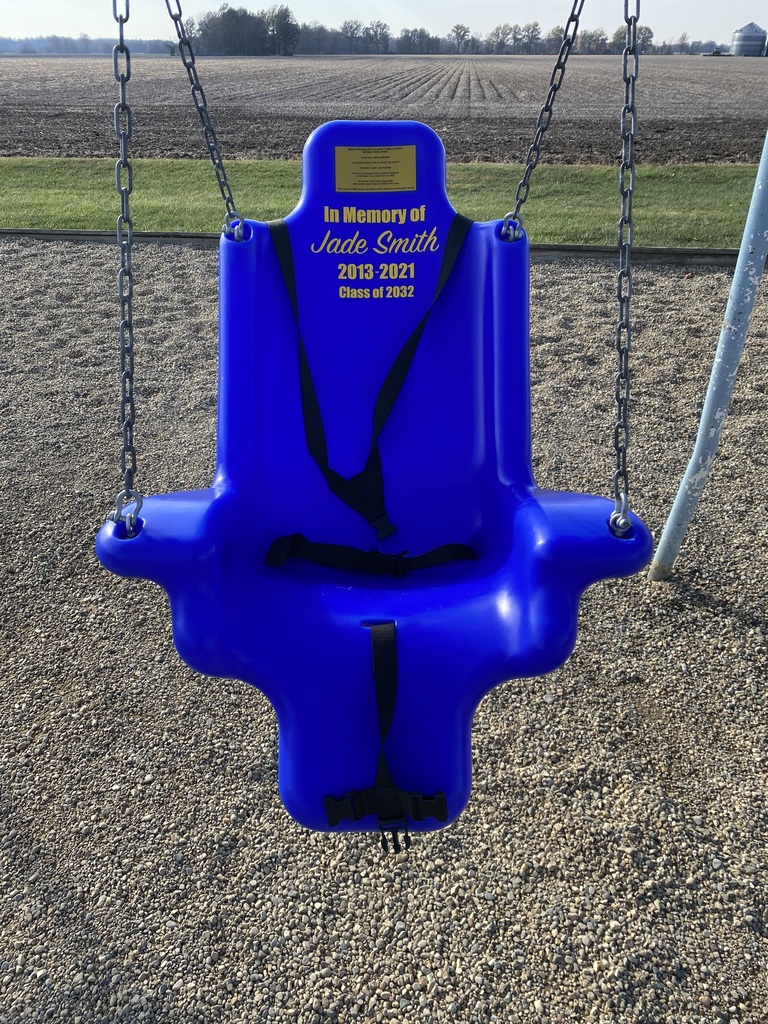 Reminder: There is no school on Tuesday, Novemberl 8, for Election Day, a state holiday. On Friday, November 11, school will dismiss at 12:15 for a Teacher In-service.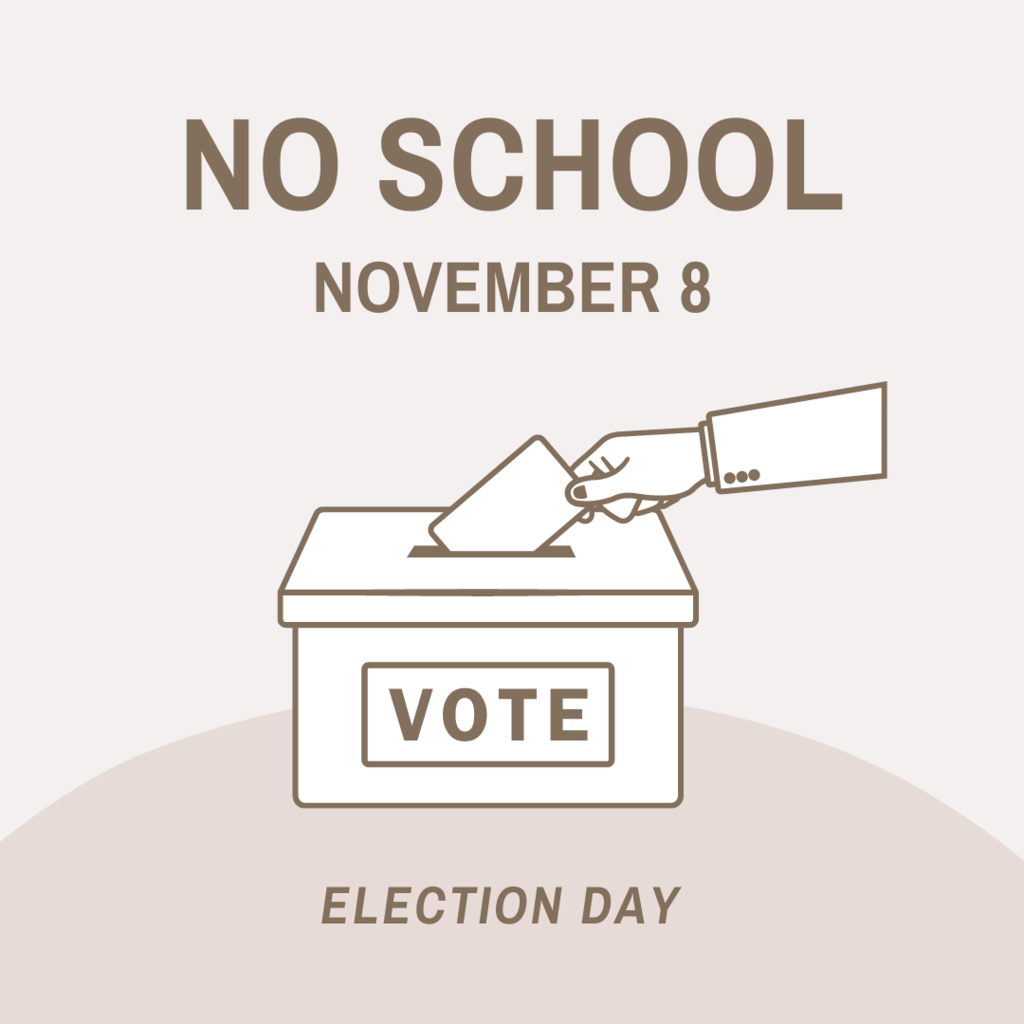 First and Fifth grade had the highest percentage in attendance for the month of October. Students in those grades were rewarded donuts this morning to celebrate!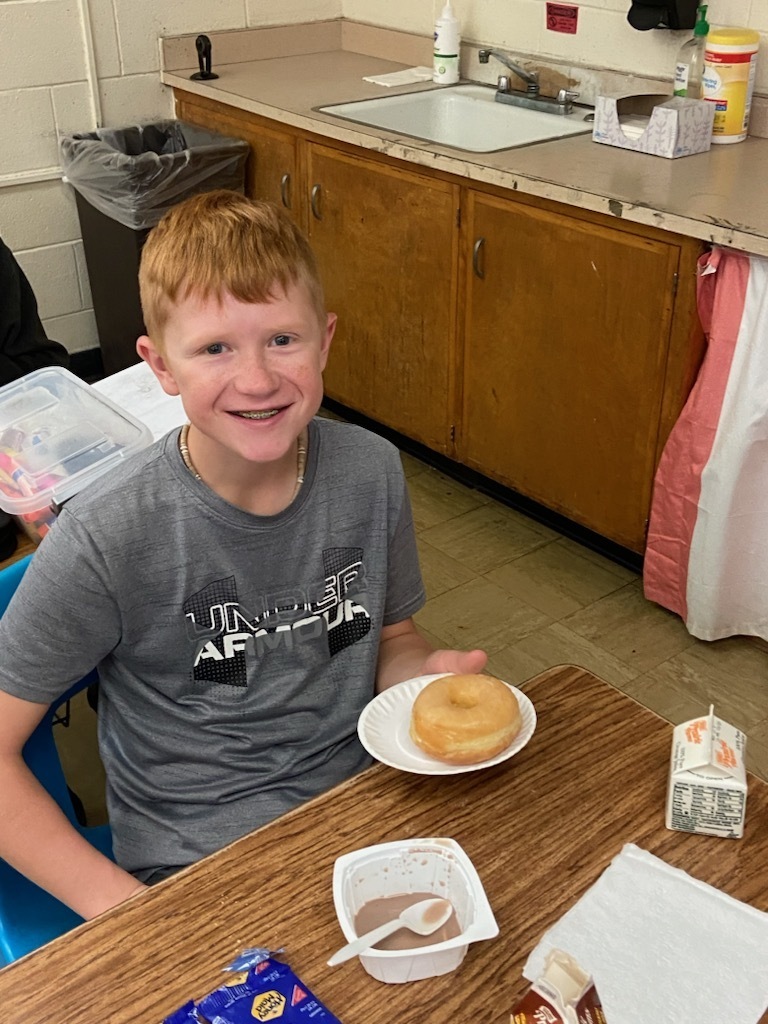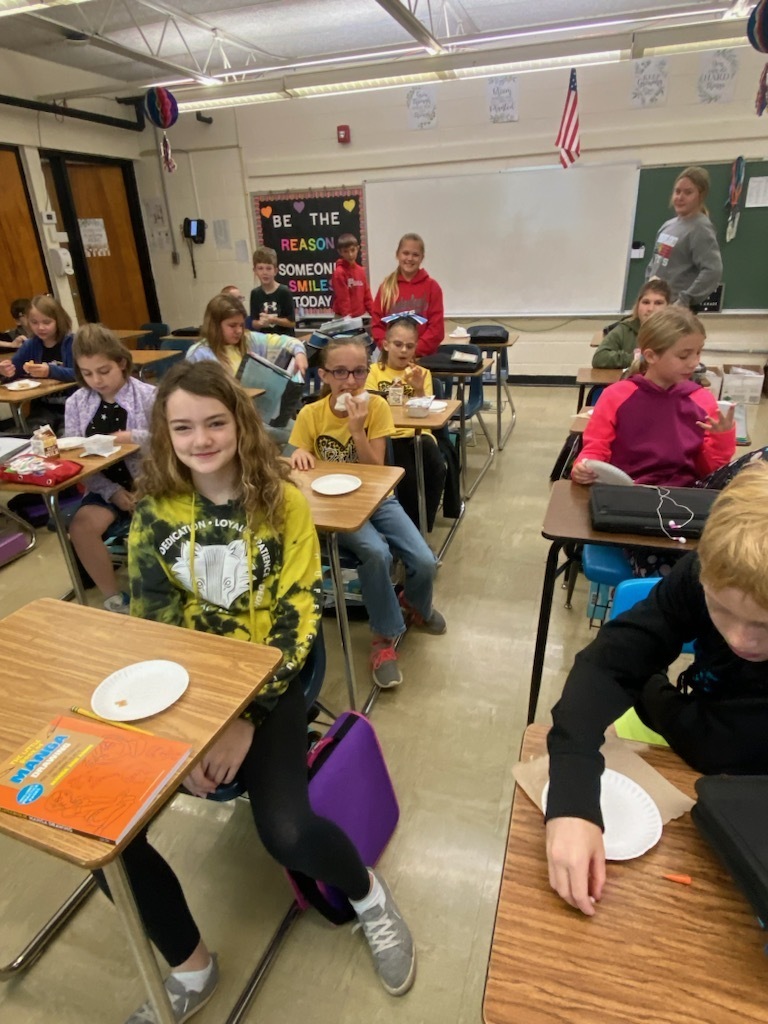 Students from grades 3-12 attended an assembly by Sports World sponsored by SBLHS. Pro athletes, Jimmie Bell (NFL) and Wesley Fluellen (NBA) shared personal experiences to help students recognize that life choices matter and that the students are in control. They emphasized that academics, attitude, and hard work are also important. They said students should take responsibility for their legacy, fight for their dreams, and don't let distractions get in the way of their success.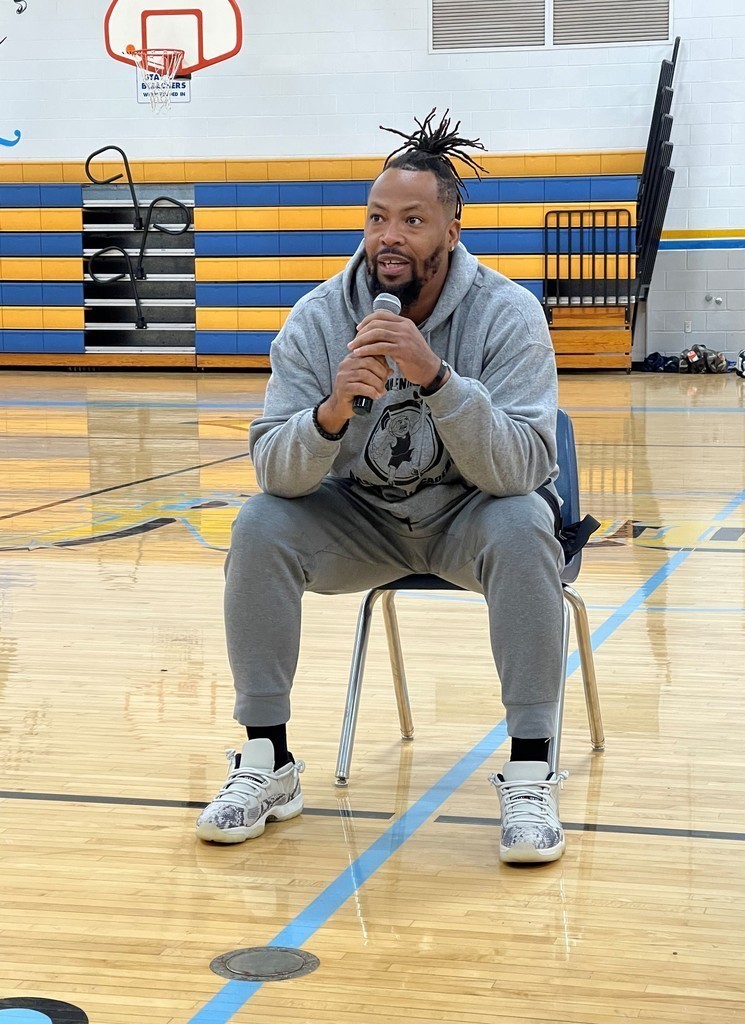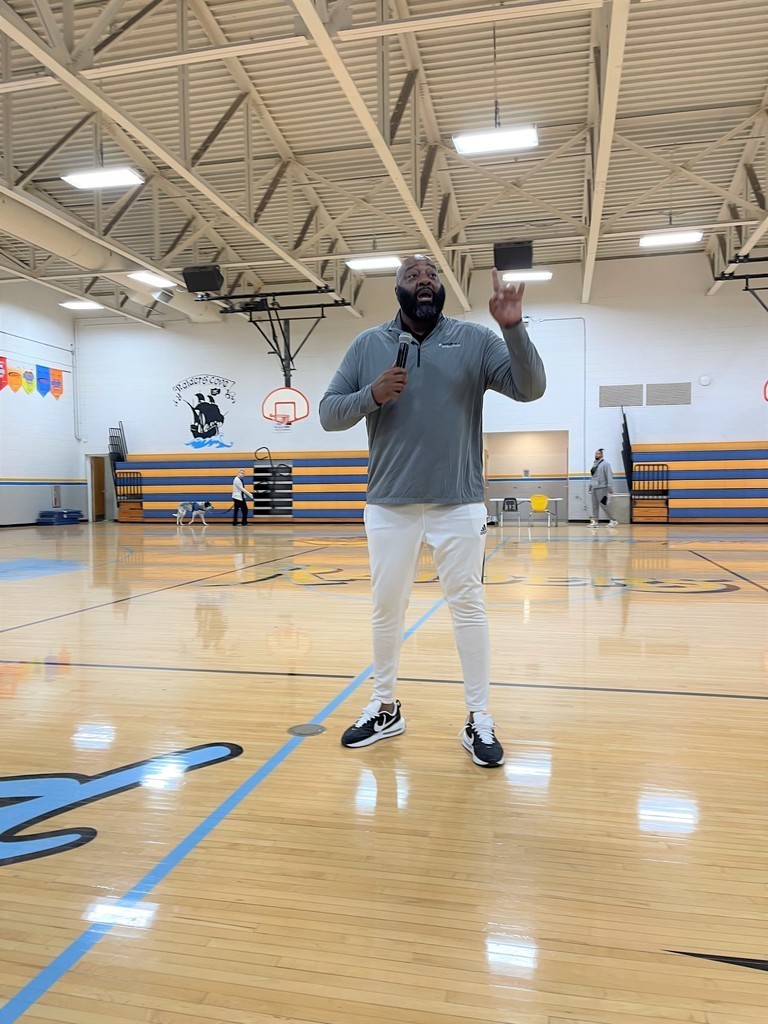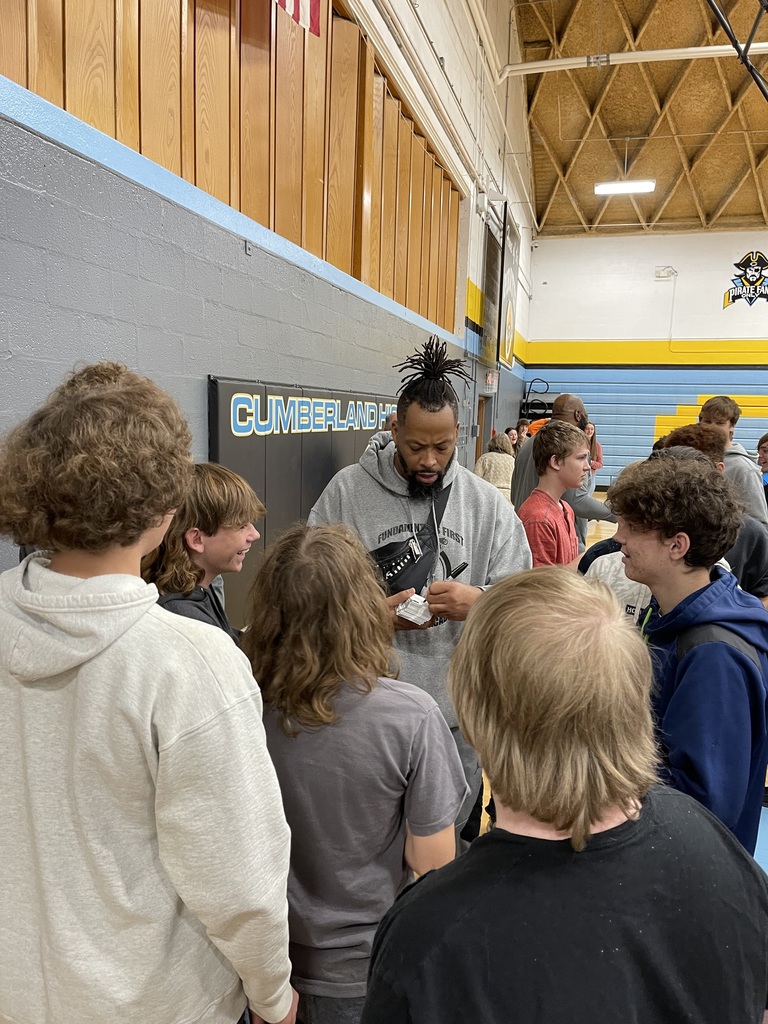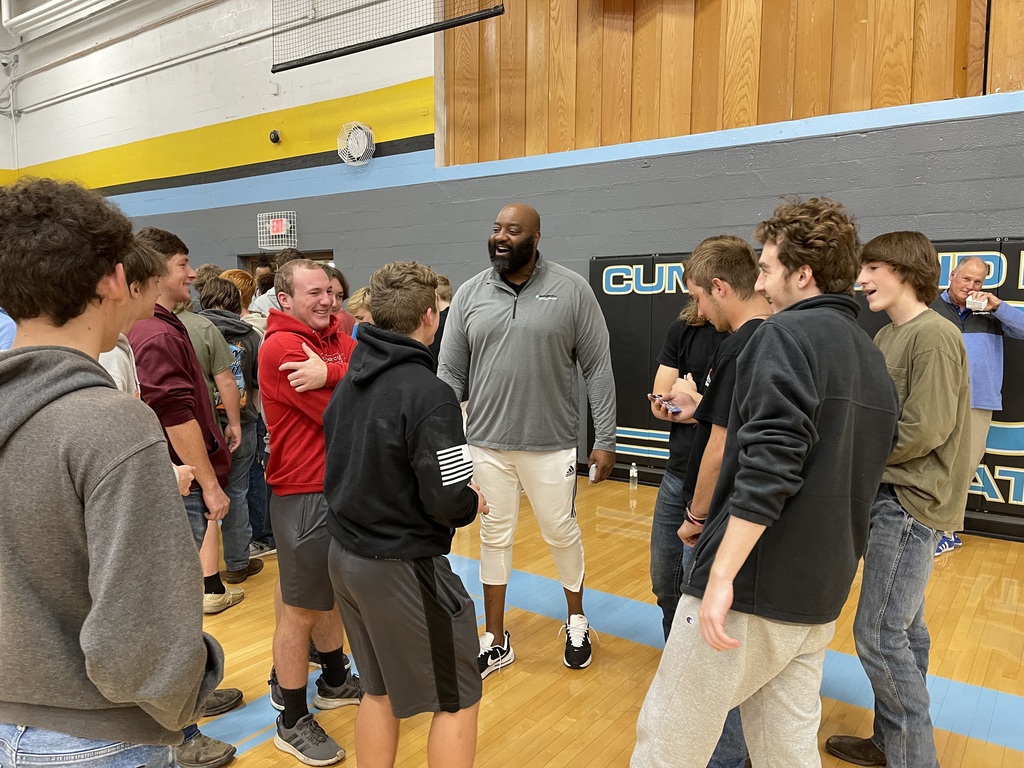 These students have been selected as November Raiders of the Month for Cumberland Elementary and Middle School. They are excellent examples in our school! Congratulations and keep up the good work!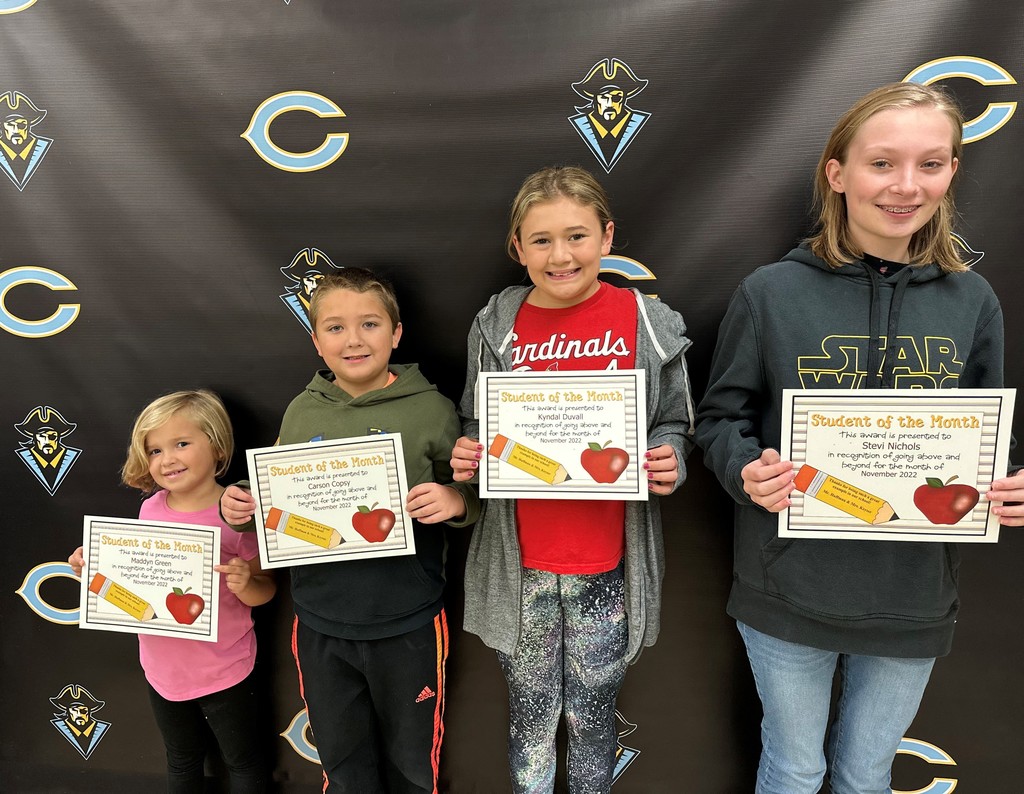 Sixth graders in Mr. Jones's Social Studies class have been learning about Egypt. In their lessons, they learned about mummification. Yesterday, the students completed an experiment to "mummify" an apple. They will check back in 28 days to see the results of their experiment.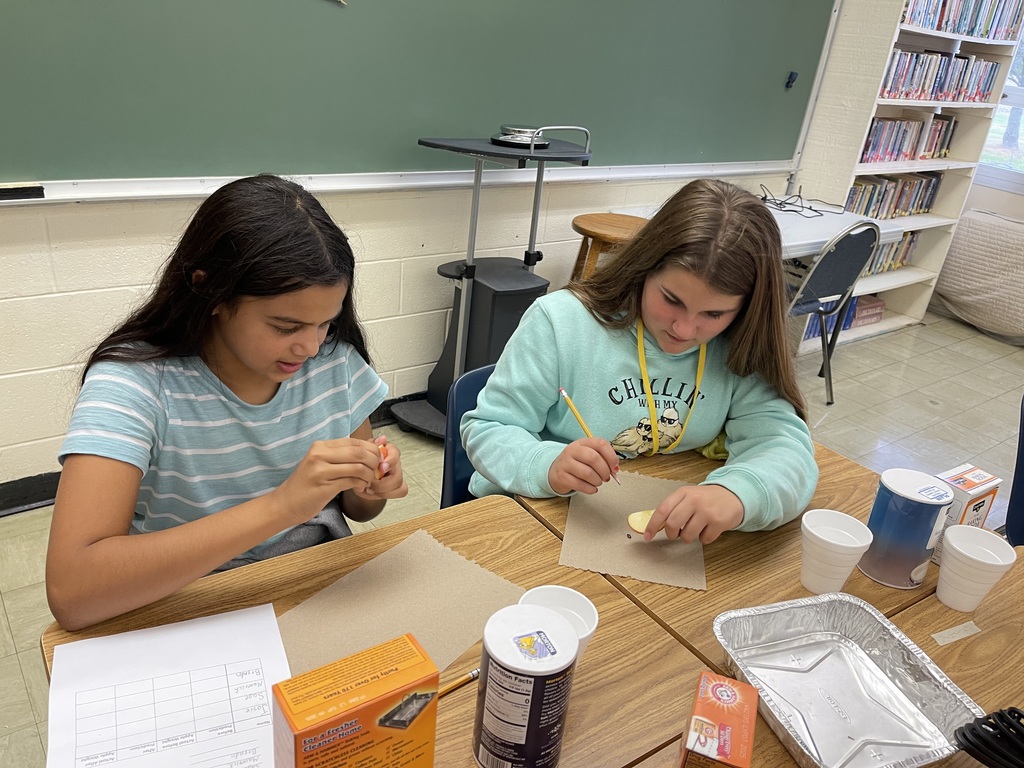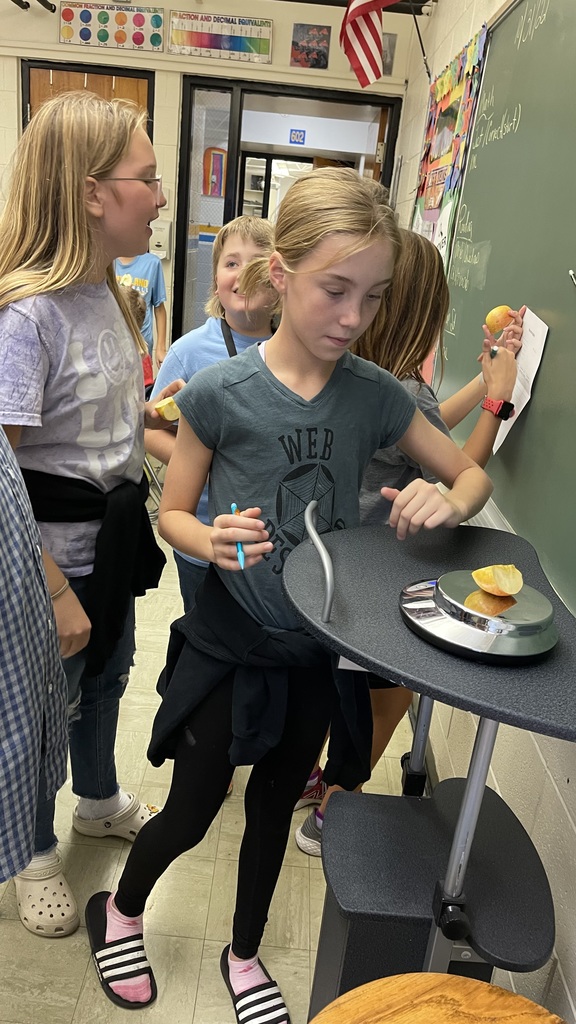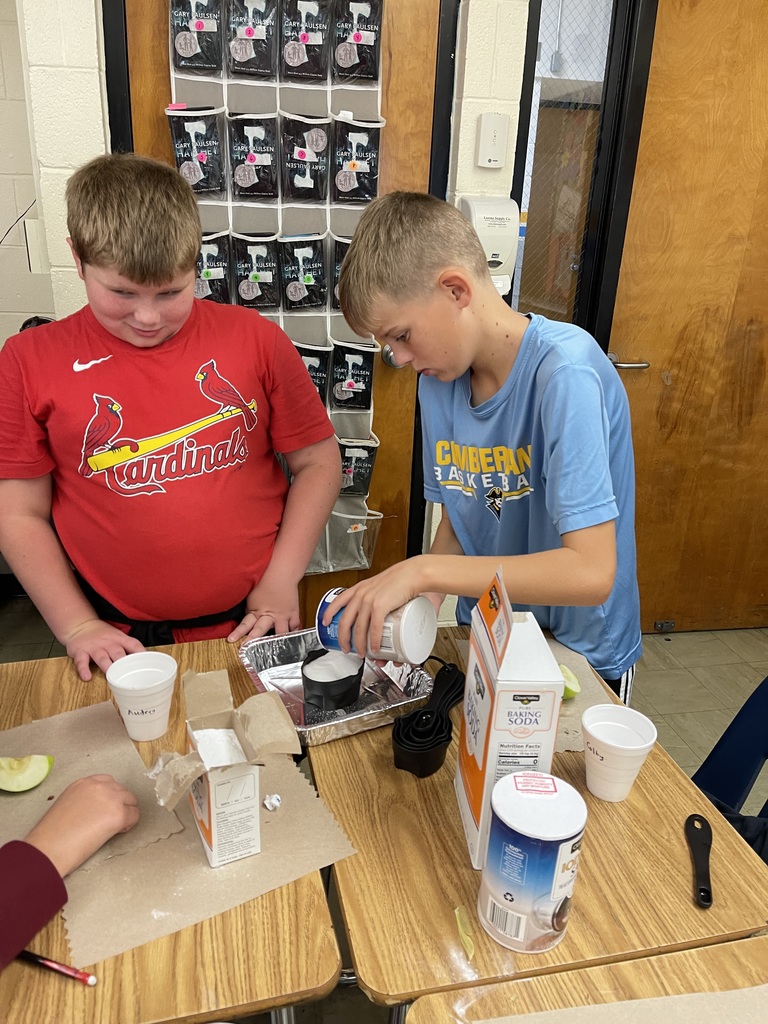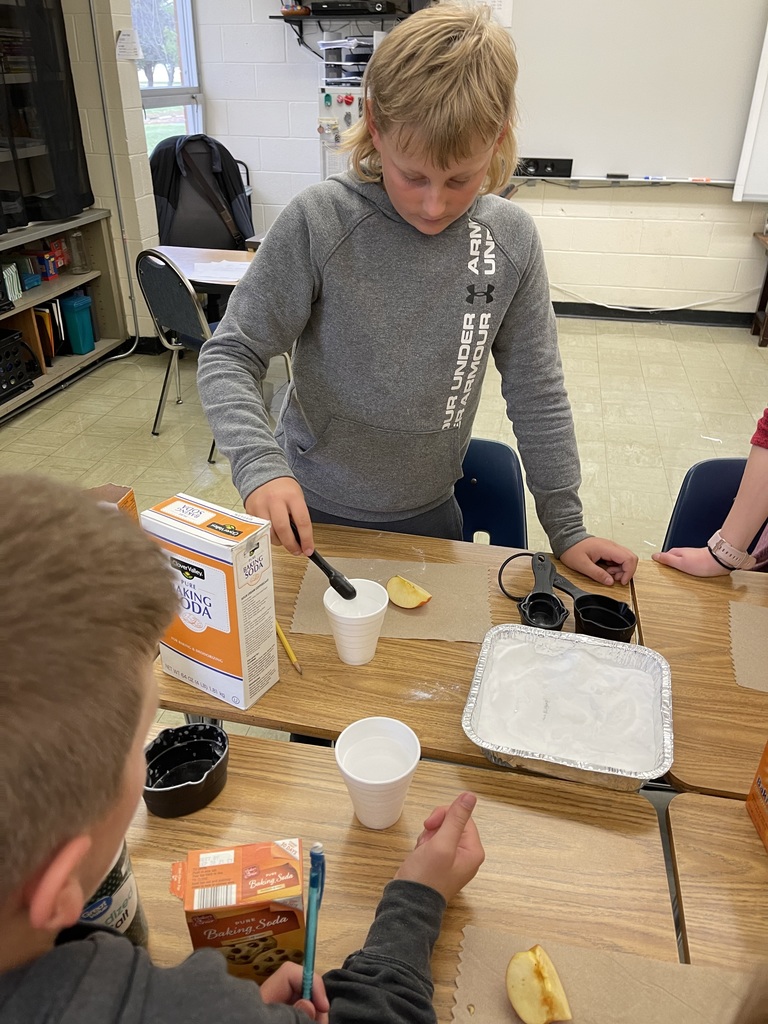 It was a busy day at the elementary and middle schools today! Students dressed up as book characters, Halloween parties were had in the elementary, and everyone celebrated October birthdays at lunch! It was a fun day!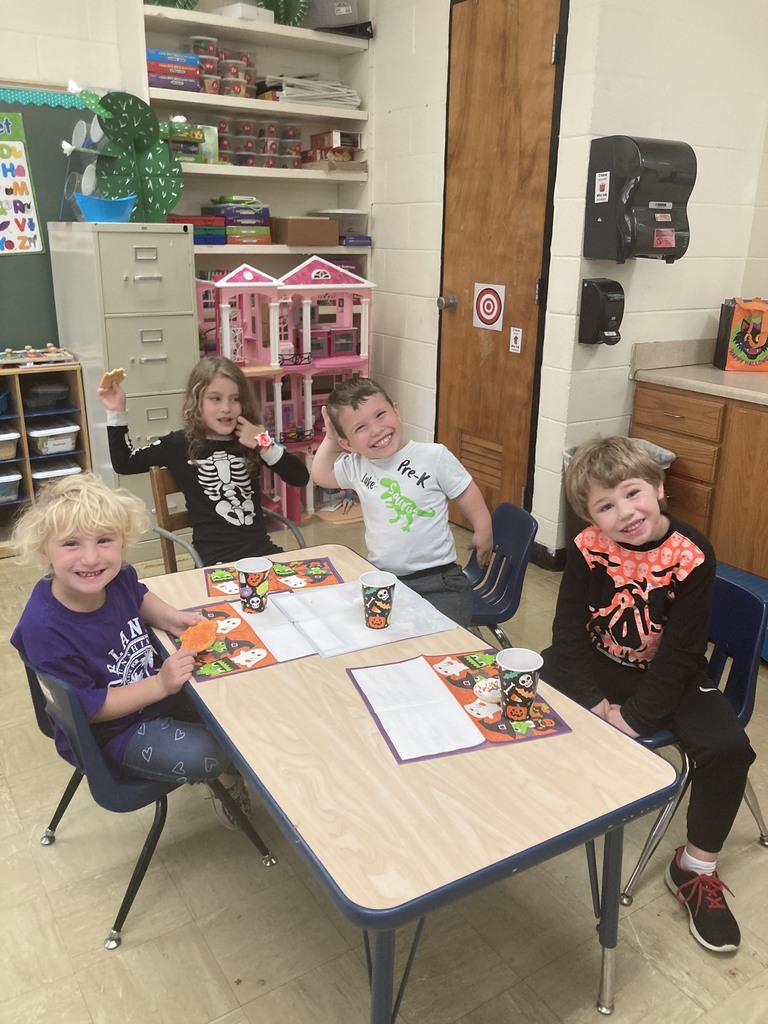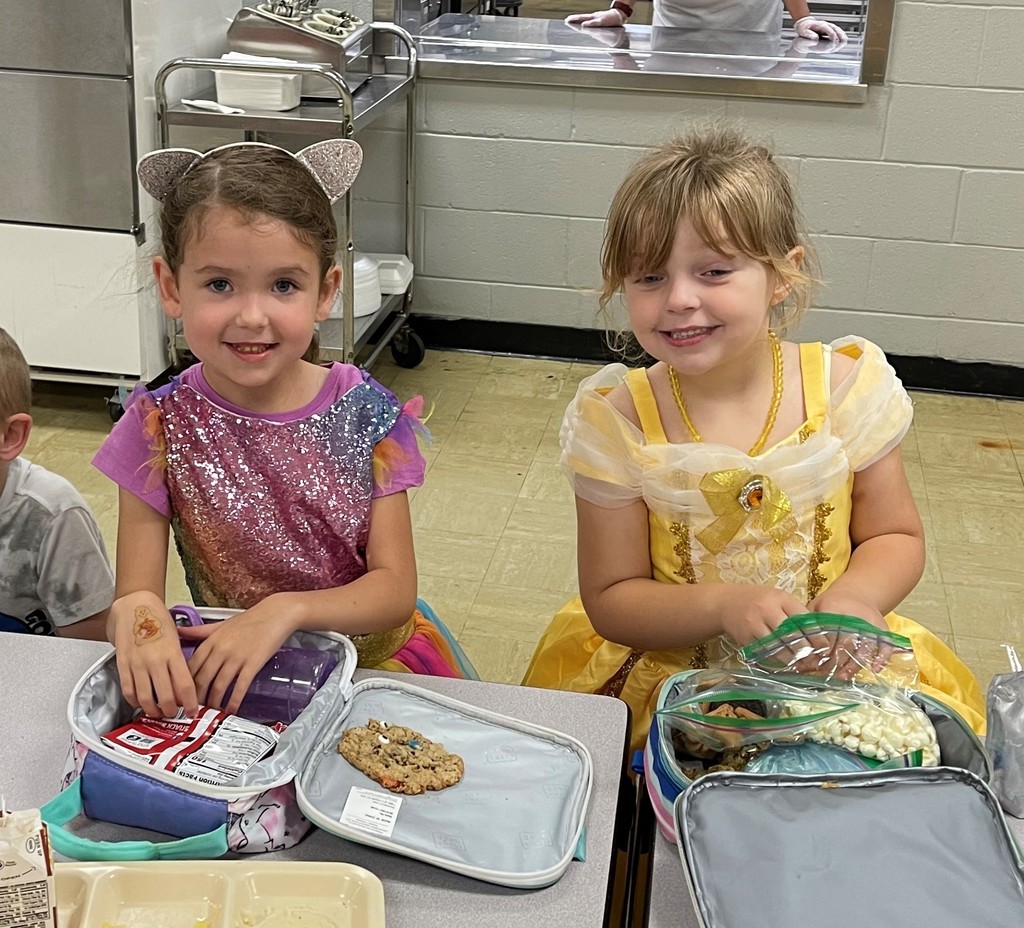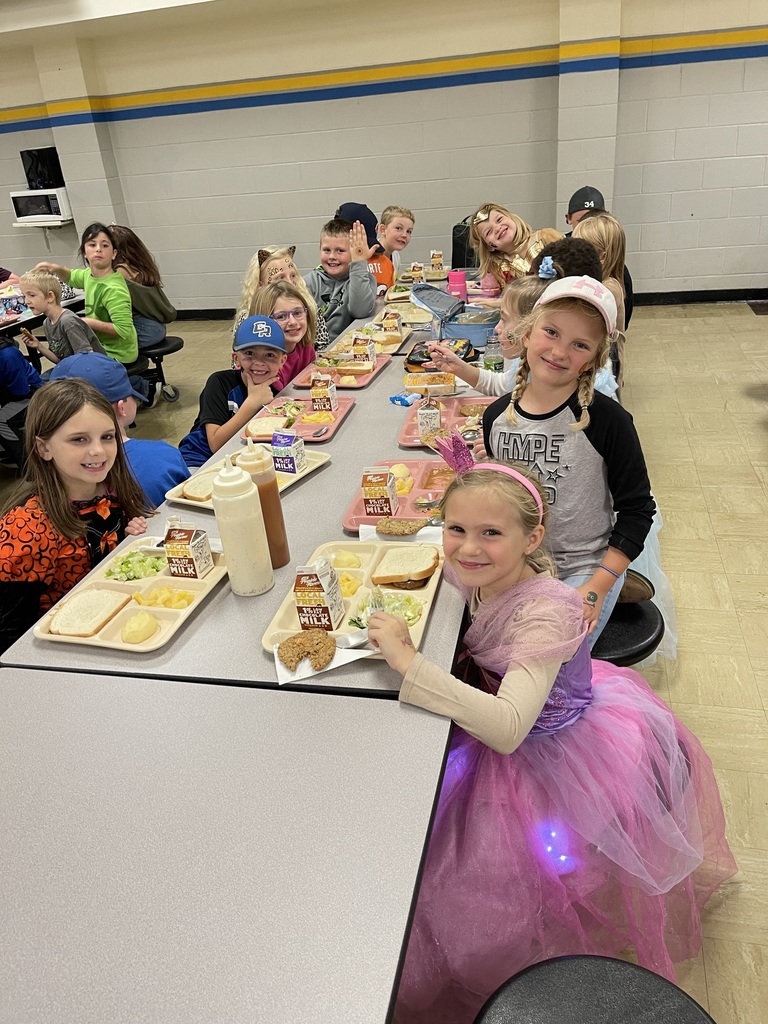 There will be no middle school dance tomorrow night (10/28).

Due to a water main break in Greenup, there will be no school for Cumberland CUSD #77 tomorrow, October 28. We will use an emergency day. Once water is restored, we will be under a 48 hour boil order. Halloween parties at the grade school will be moved to Monday, October 31.

Several students attended the Meyer Twins art class after school yesterday. Here are some of their projects!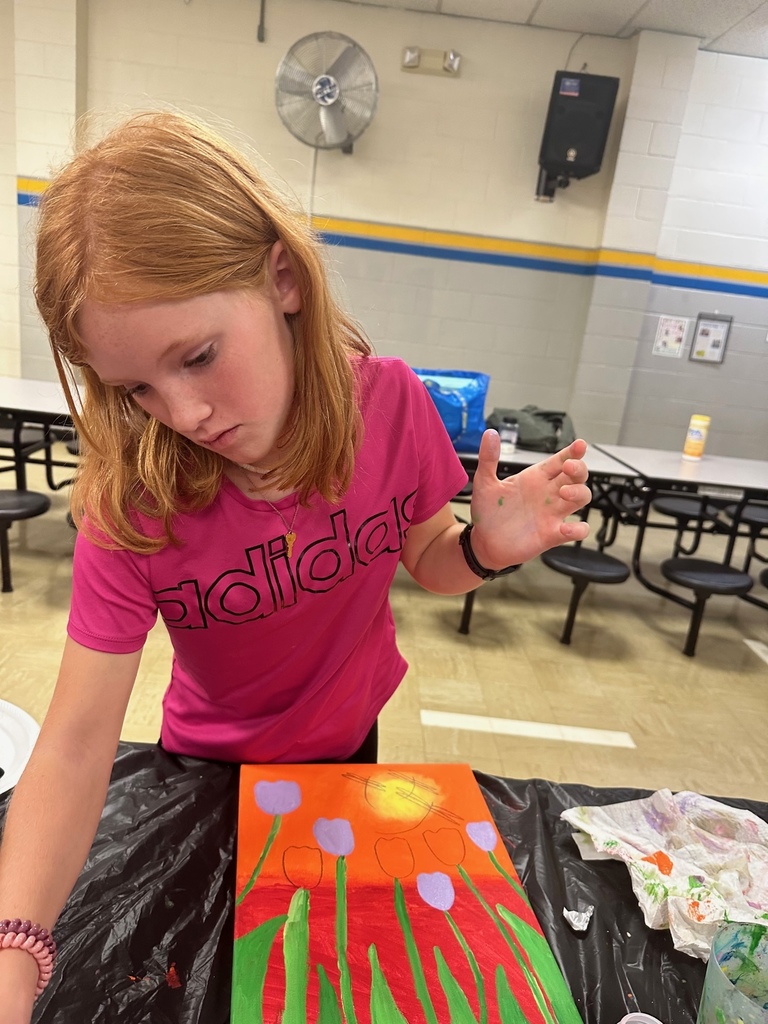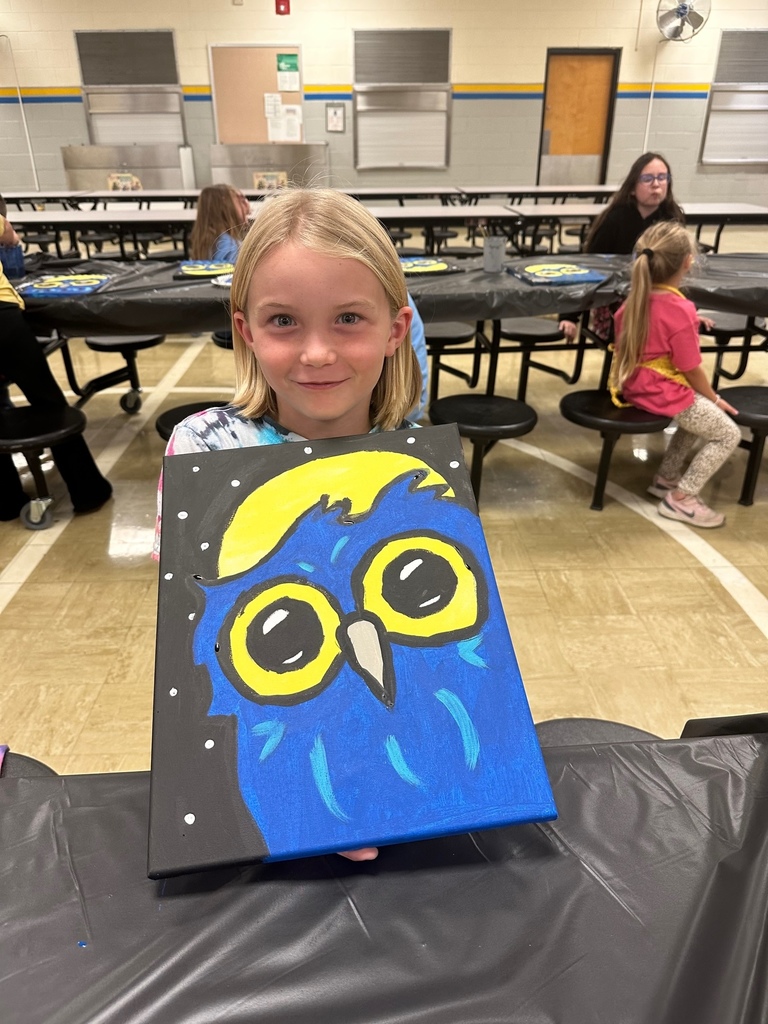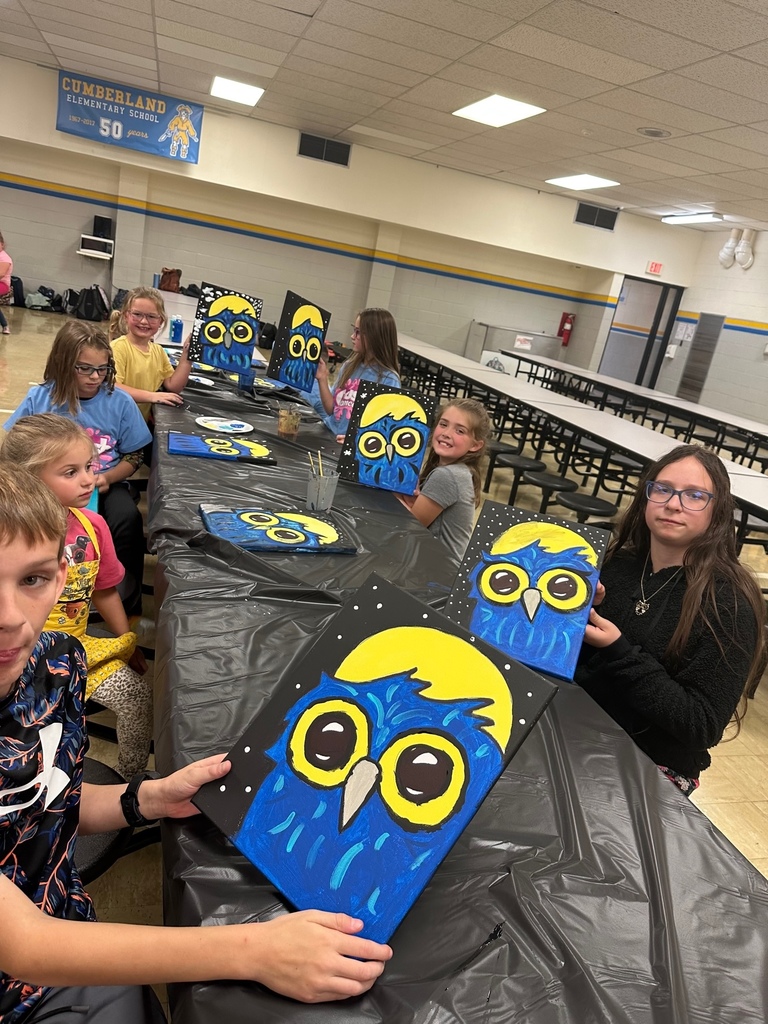 The Middle School's Kindness Ambassadors greeted the students today in a High Five tunnel. Watch that and see what other things the group has going on this year!
https://youtu.be/1yOmax23hPI

Report cards for grades 1-8 have been posted in the TeacherEase parent portal. Due to technical difficulties, Kindergarten report cards will be posted at a later date. A notification will be posted when those are ready. At the end of the semester, high school students will receive their report cards. At this midpoint, parents are encouraged to check grades on TeacherEase.

Reminder: There is no school on Friday, October 21.

Miss Cox's 5th grade reading classes read the picture book, Flotsam. They used the book as inspiration and created pictures of themselves to write a new story.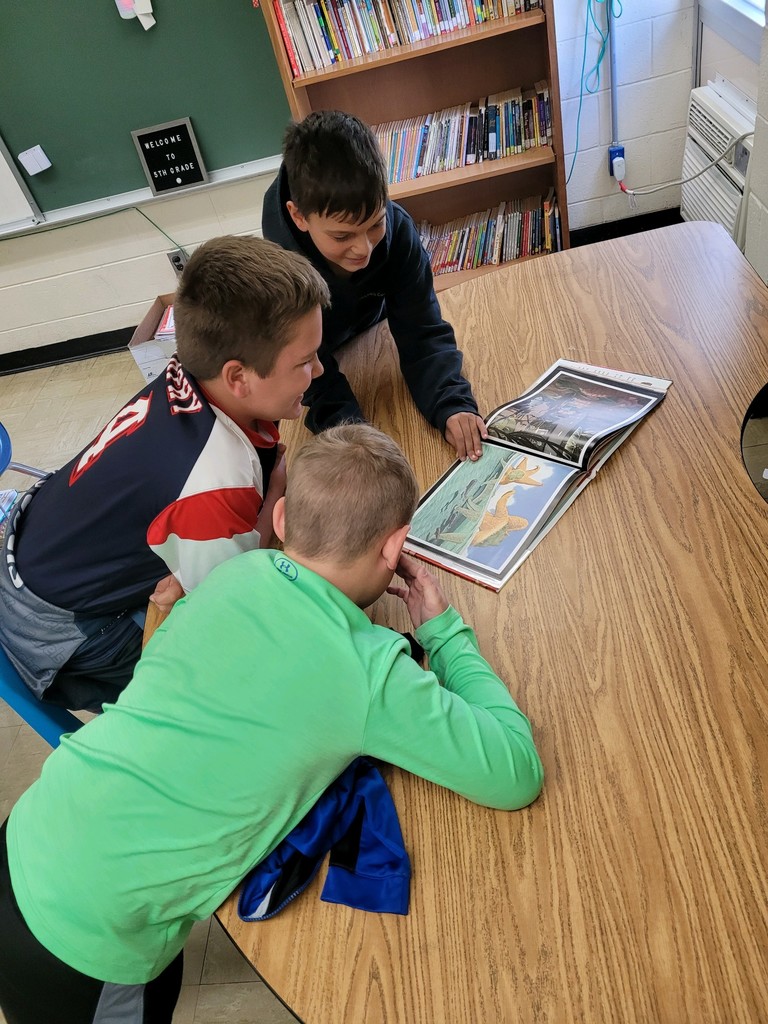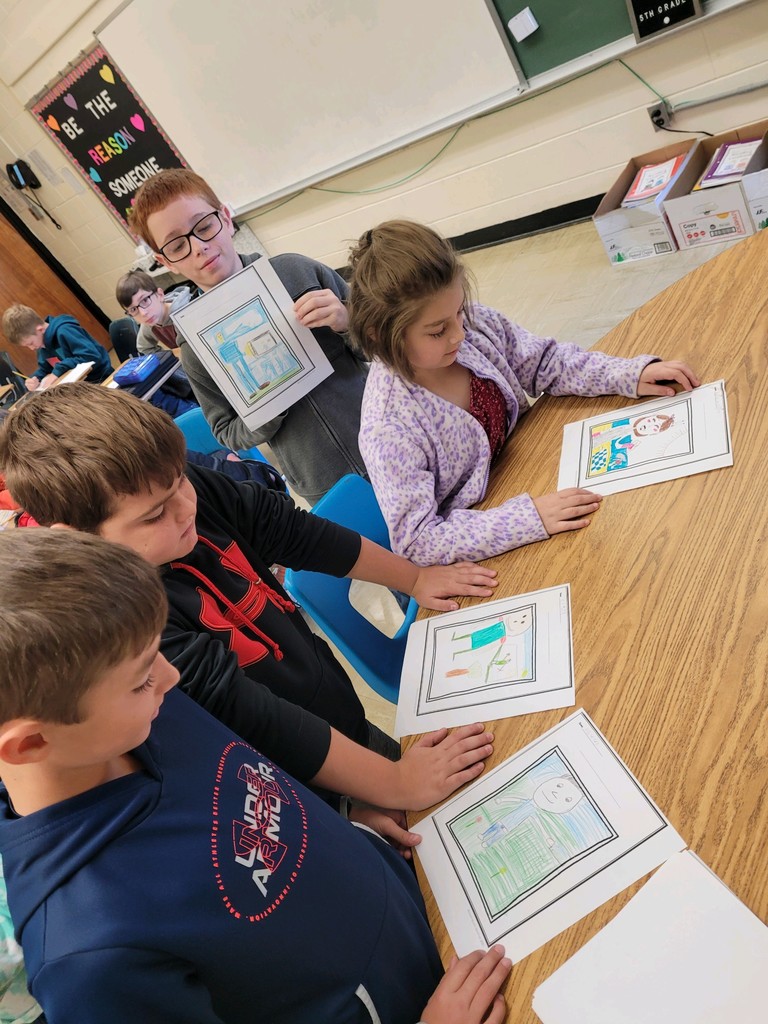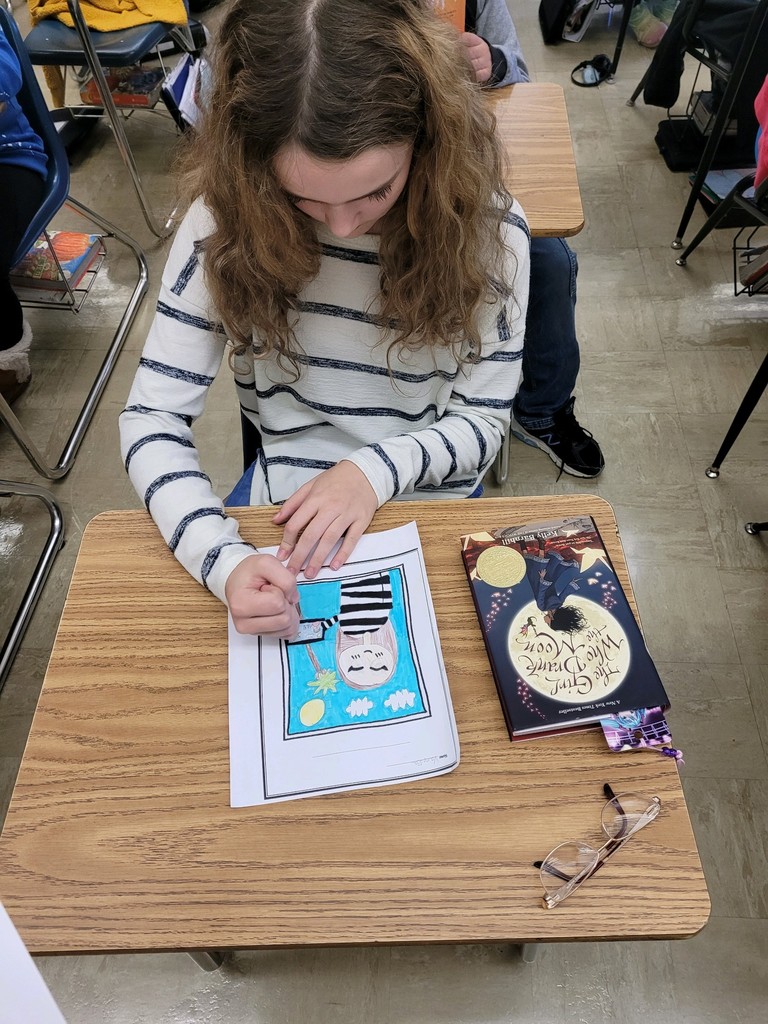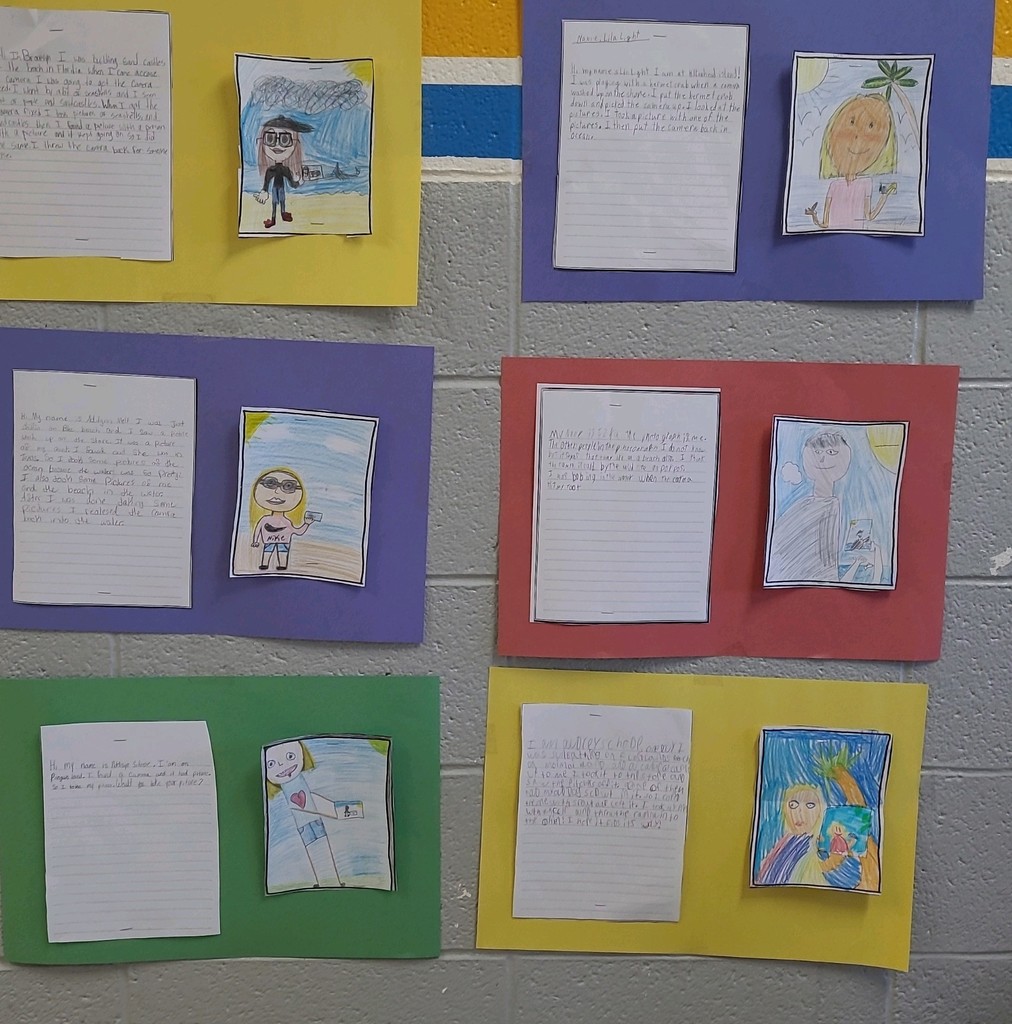 The following students submitted auditions and were selected for ILMEA. CHS students selected to the Senior ILMEA Music Festival were Austin Becker, Austin Carlen, and Rachel Starwalt. CMS students selected to the Junior ILMEA Music Festival were Raegan Jones, Cody Farris, Addison Johnson, Eli Robinson, and Lauren Stevens.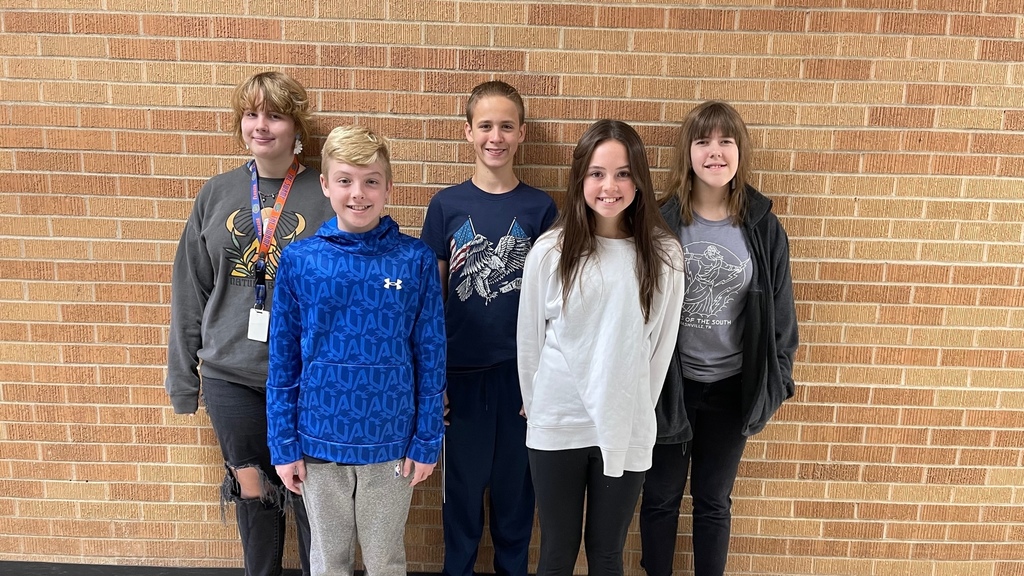 When you come in for parent-teacher conferences and the book fair, stop by the lost and found. We might have something that belongs to you!

The CHS band performed for the 5th graders this afternoon. 5th grade students interested in band should come to the grade school with their parents tonight between 3:30 and 6:00 to sign up for band and pick their instrument. Contact Mr. Ozier with any questions.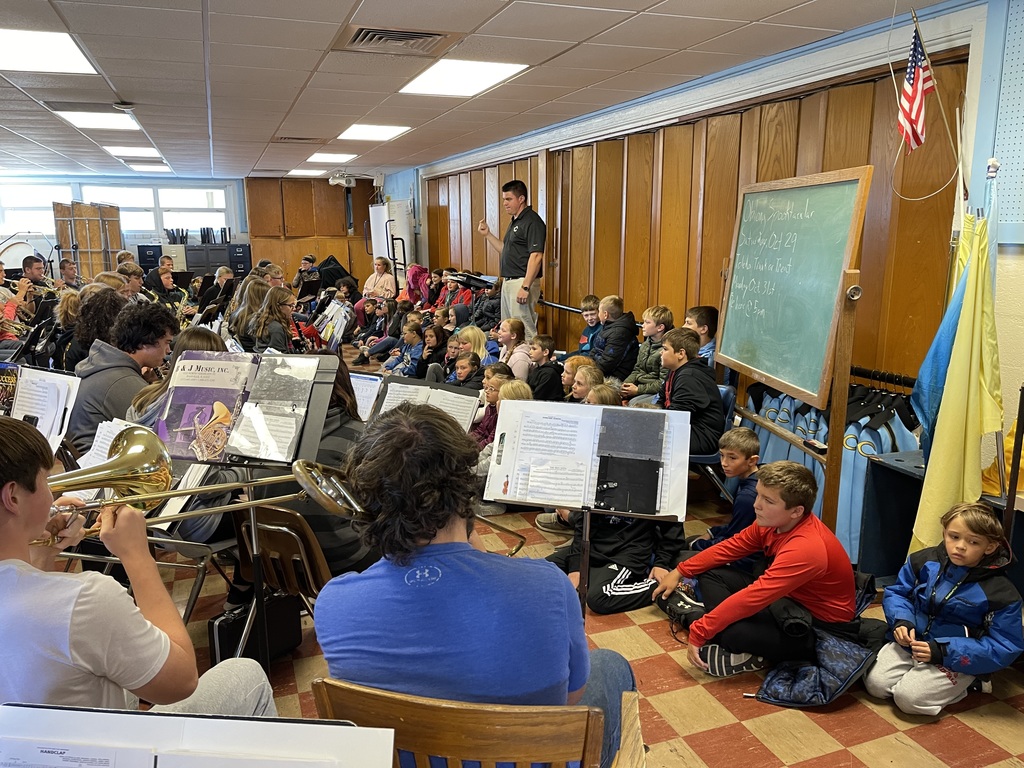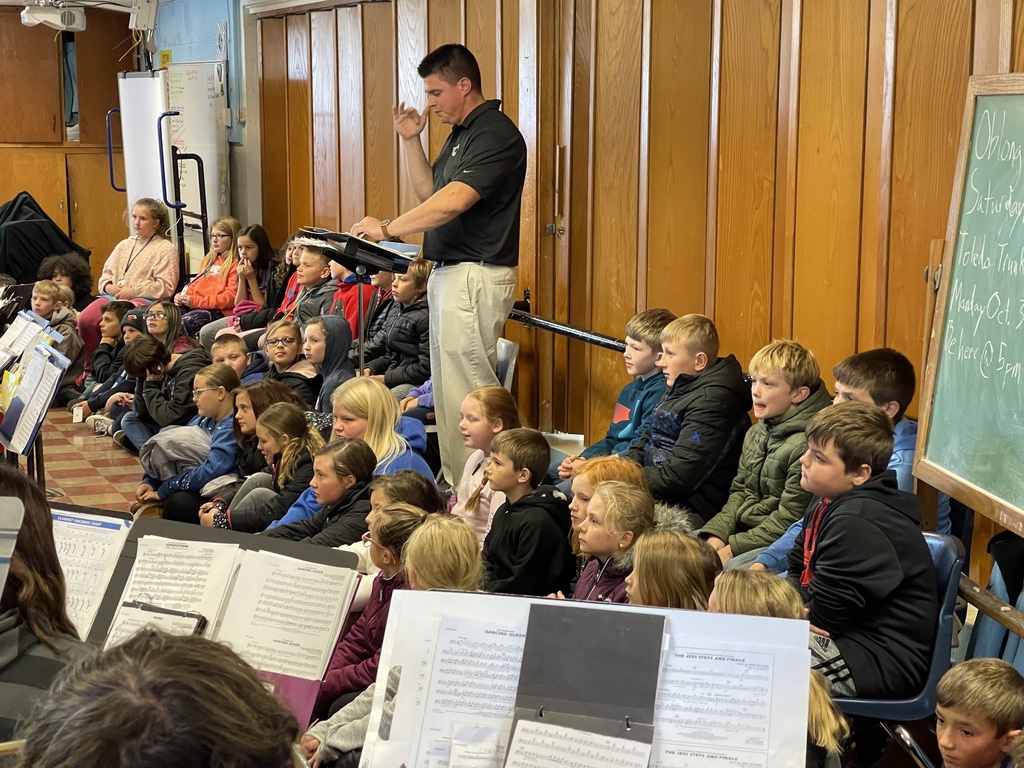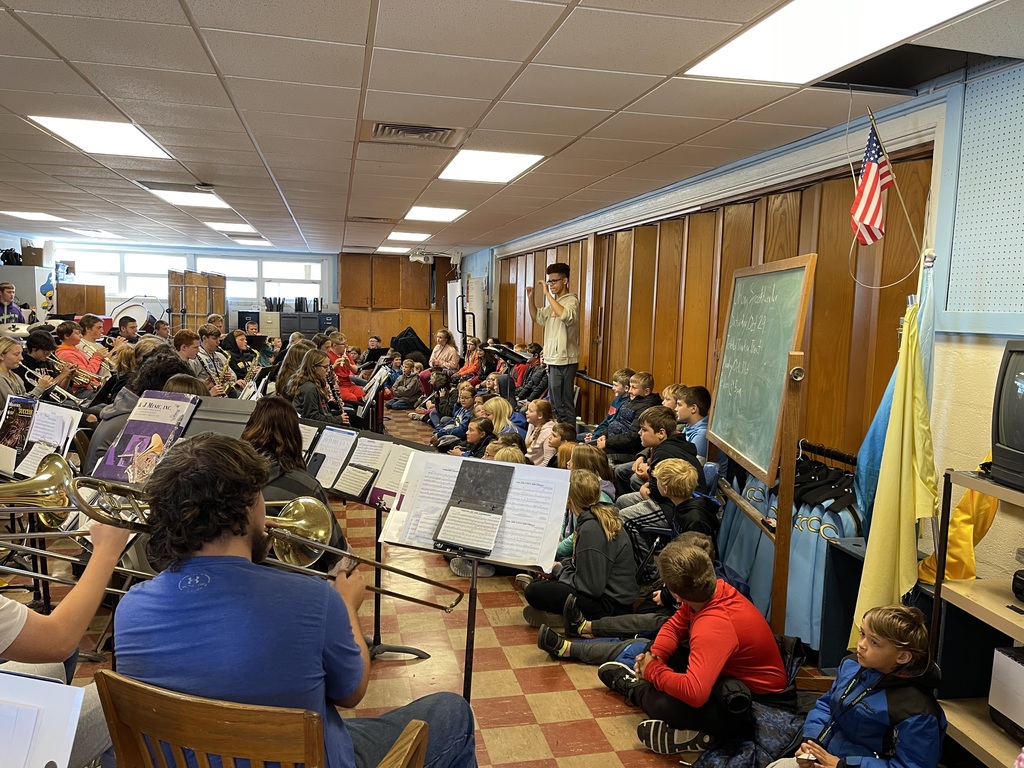 Congratulations to the 5th and 6th grade Eco team members that were selected to compete at the Eco meet at Douglas-Hart Nature Center in November. The members are Adam Wolke, Paige Wolke, Katie McElravy, Shelby Nichols, and Maverick Duvall.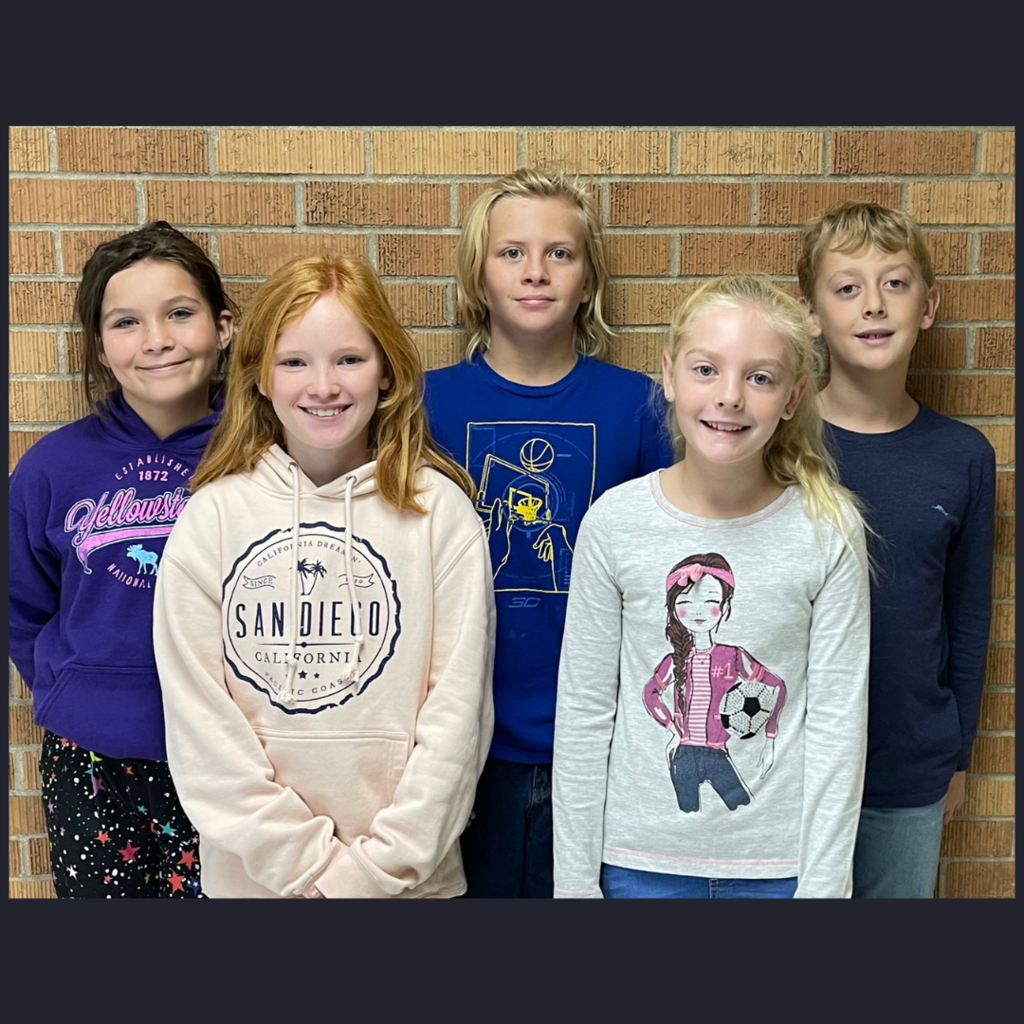 It's Scholastic Book Fair time! From October 17th-October 20th, come experience the limitless possibilities with your kids. Every purchase supports our school library. During the school day, students can shop during their library time. Bring the whole family to shop from 4 pm - 6:30 pm on Tuesday, October 18th, or Thursday, October 20th. You can also shop online at:
https://www.scholastic.com/bf/cumberland
.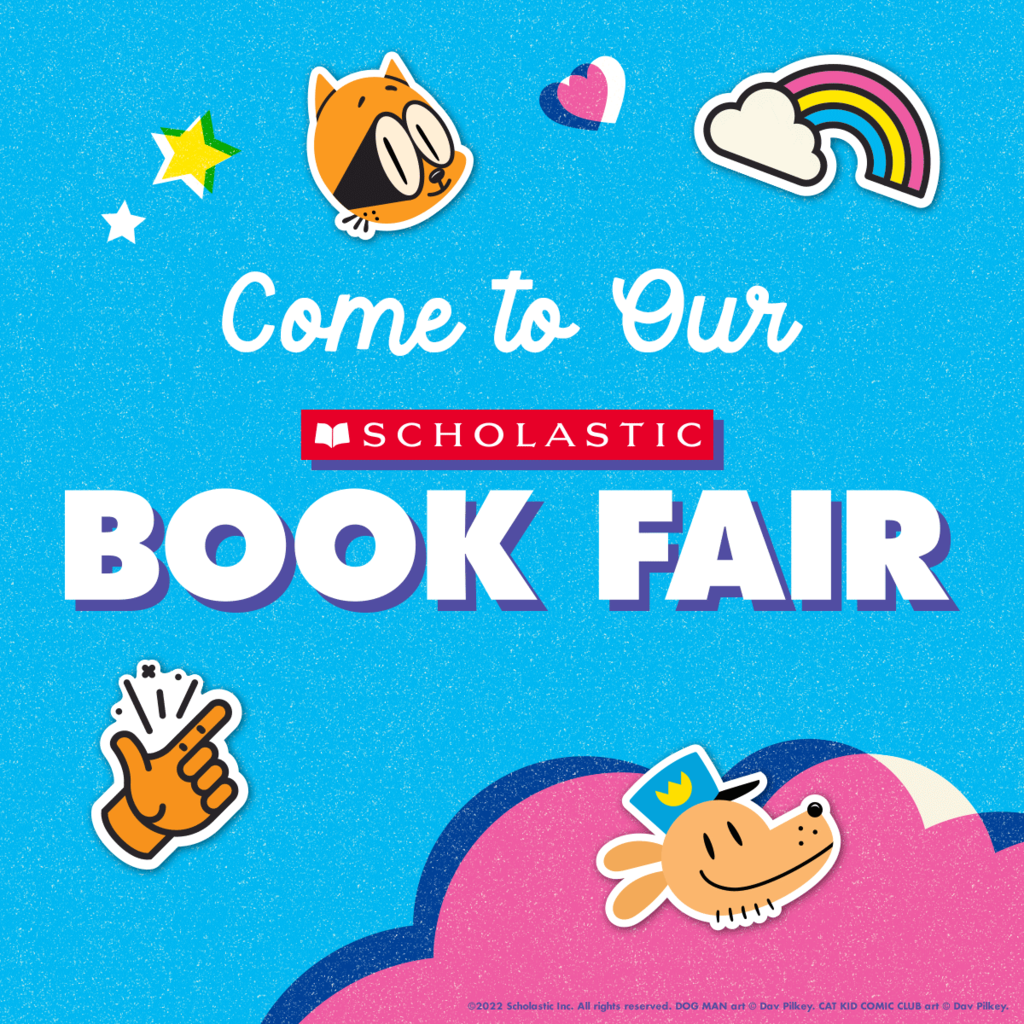 It was a great day at the IESA State Cross Country meet. Cameron Roedl placed 11th with a time of 11:14 and Aiden Vaughn placed 81st with a time of 12:12!! Both got their PR got the season! Congratulations!