The Gingerbread man ran away from the Kindergarteners this morning! He left clues as to where he was all around the school. He was fast, but the Kindergarteners were faster! They found him hiding in their room!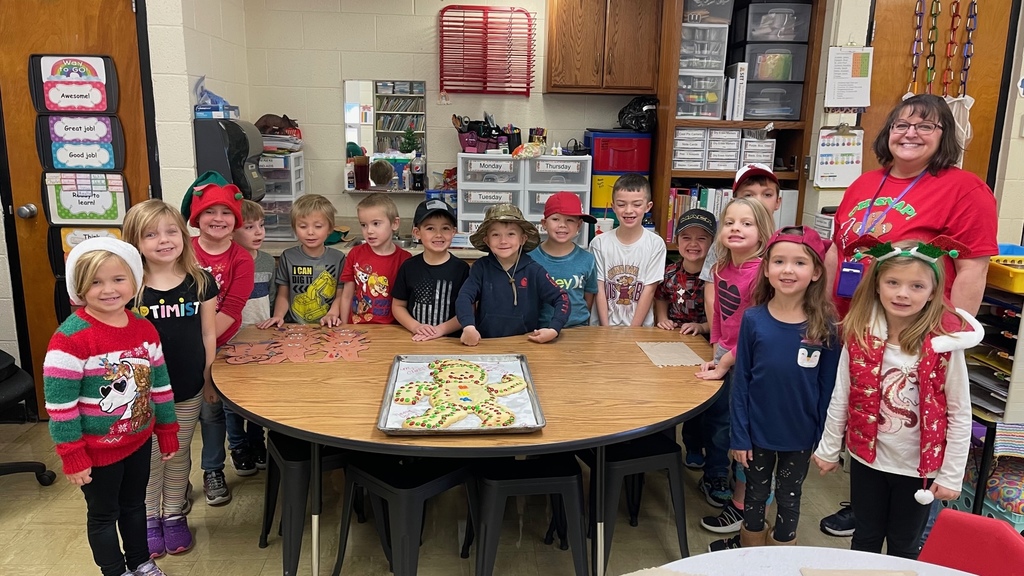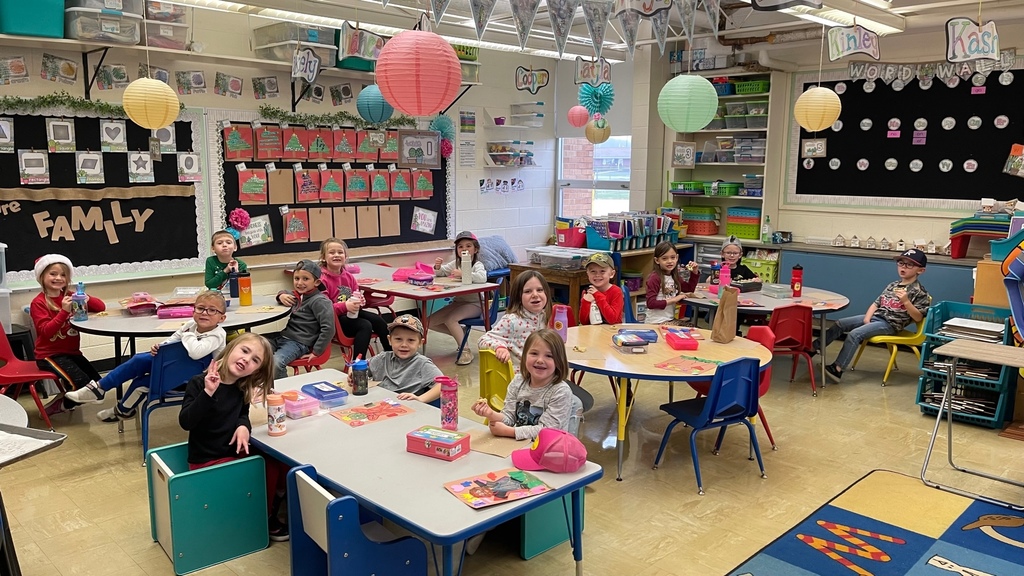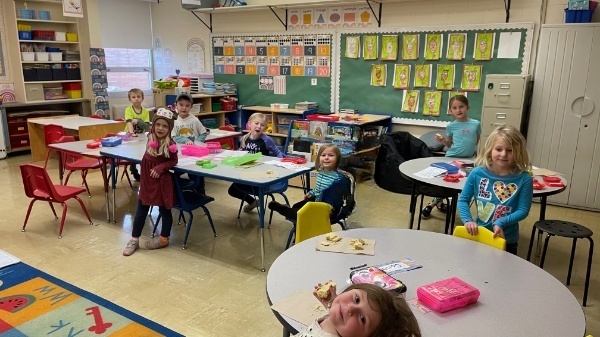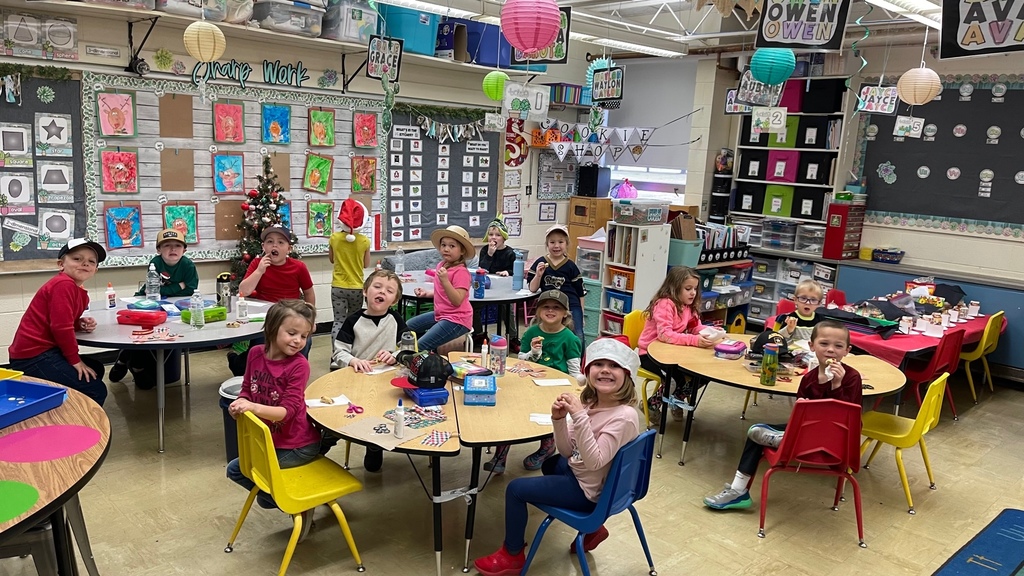 Today was a great day for a snowball fight in Pre-K!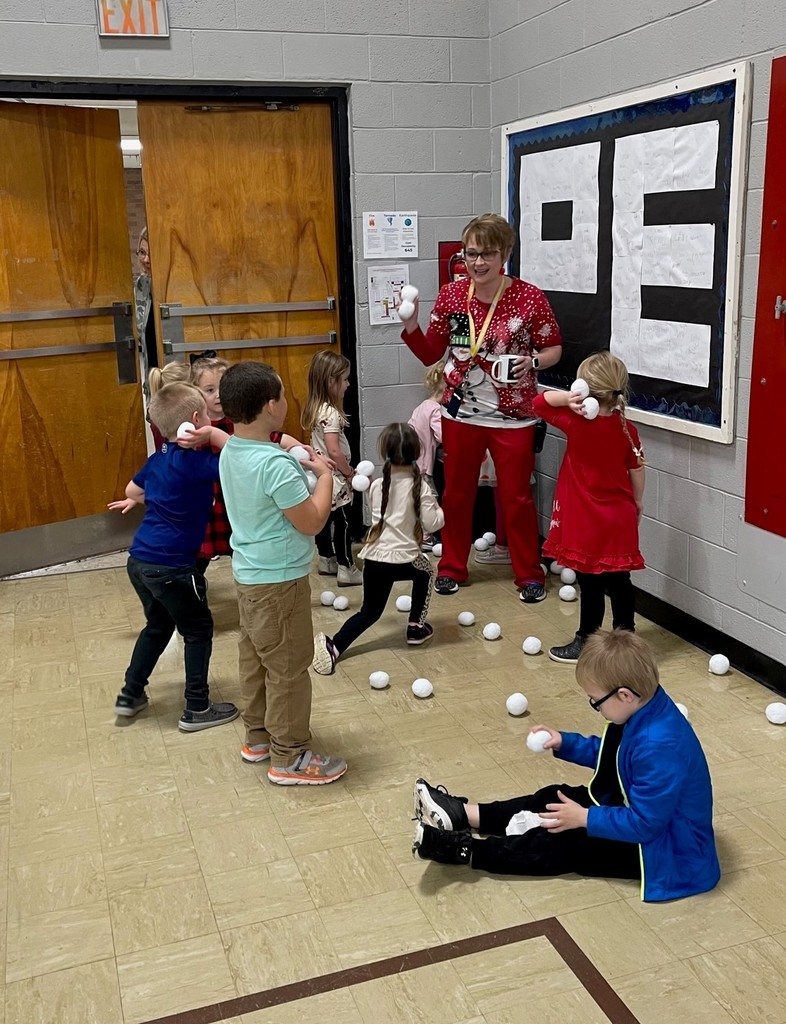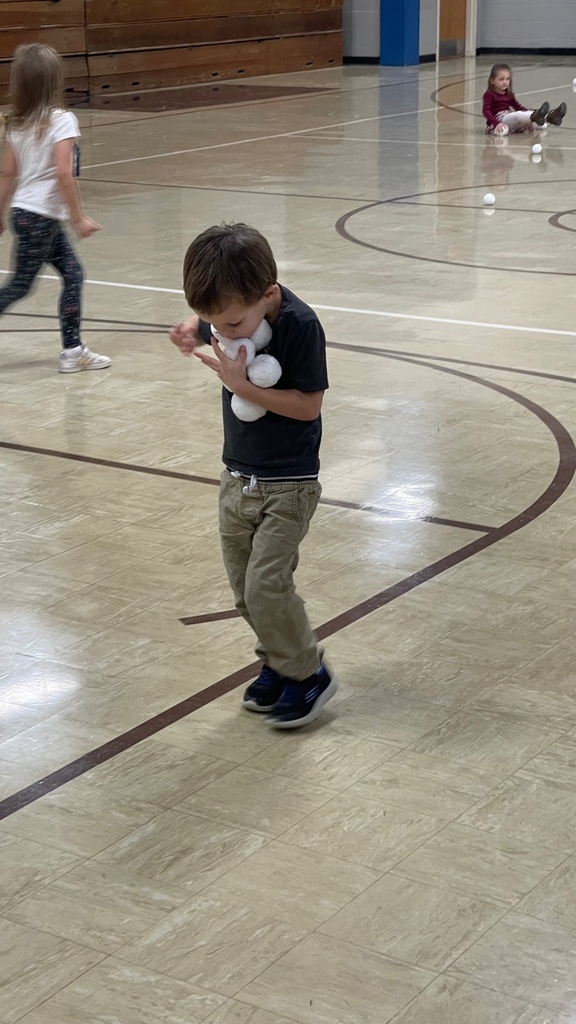 These students have been selected as December Raiders of the Month for Cumberland Elementary and Middle School. They are a great example of the Raider Keys! Congratulations and keep up the good work!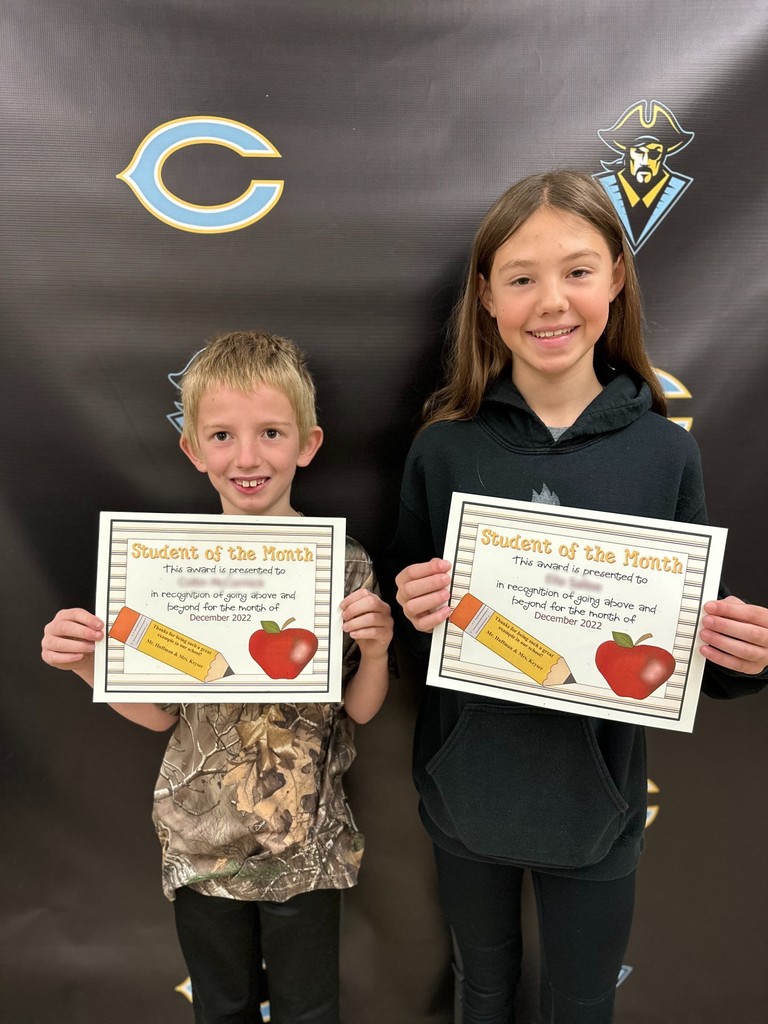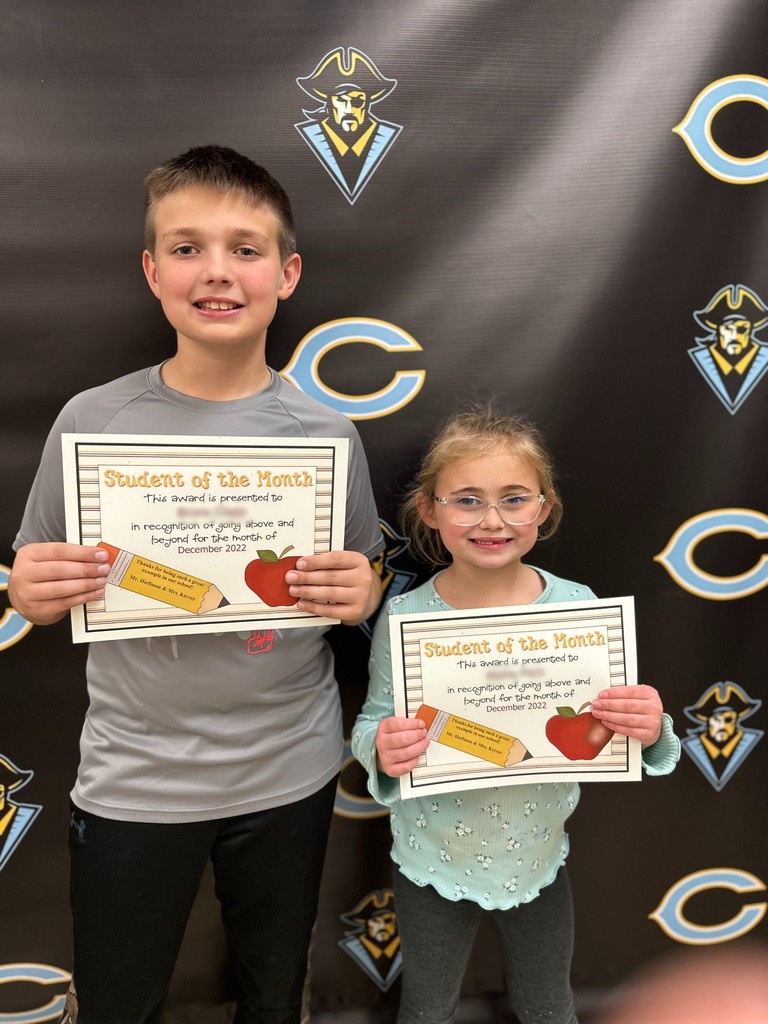 Several elementary classrooms were visited by the Middle School Kindness Ambassadors this week. After reading books about kindness and manners, the ambassadors led a discussion about kindness with the students. They did a great job!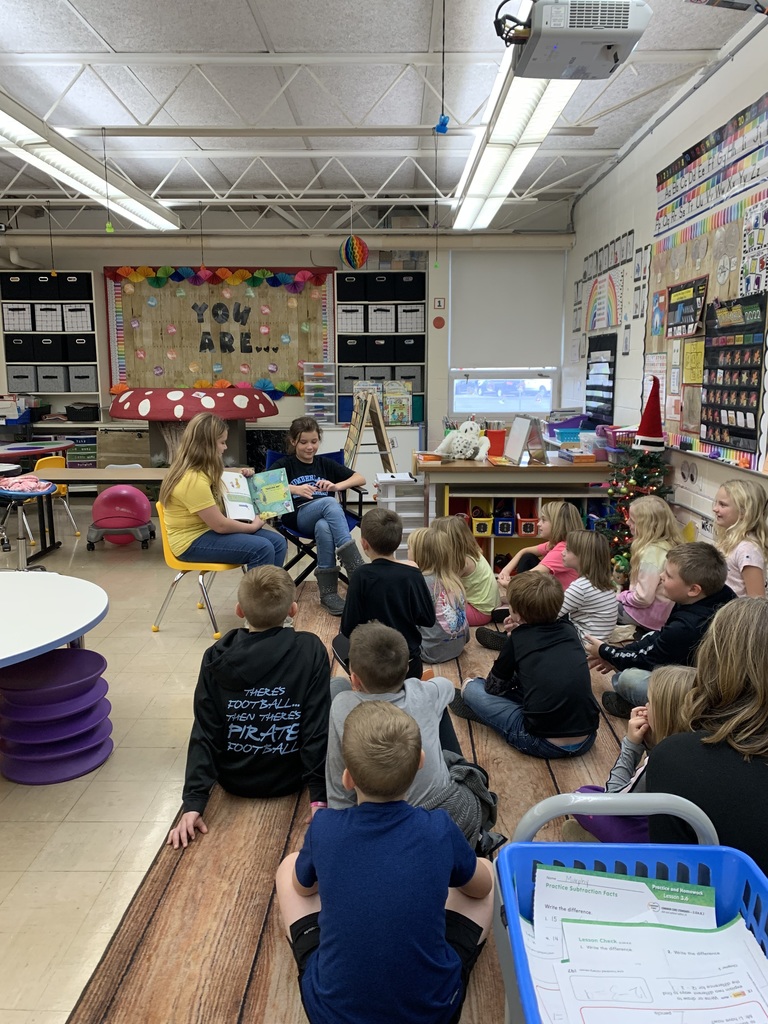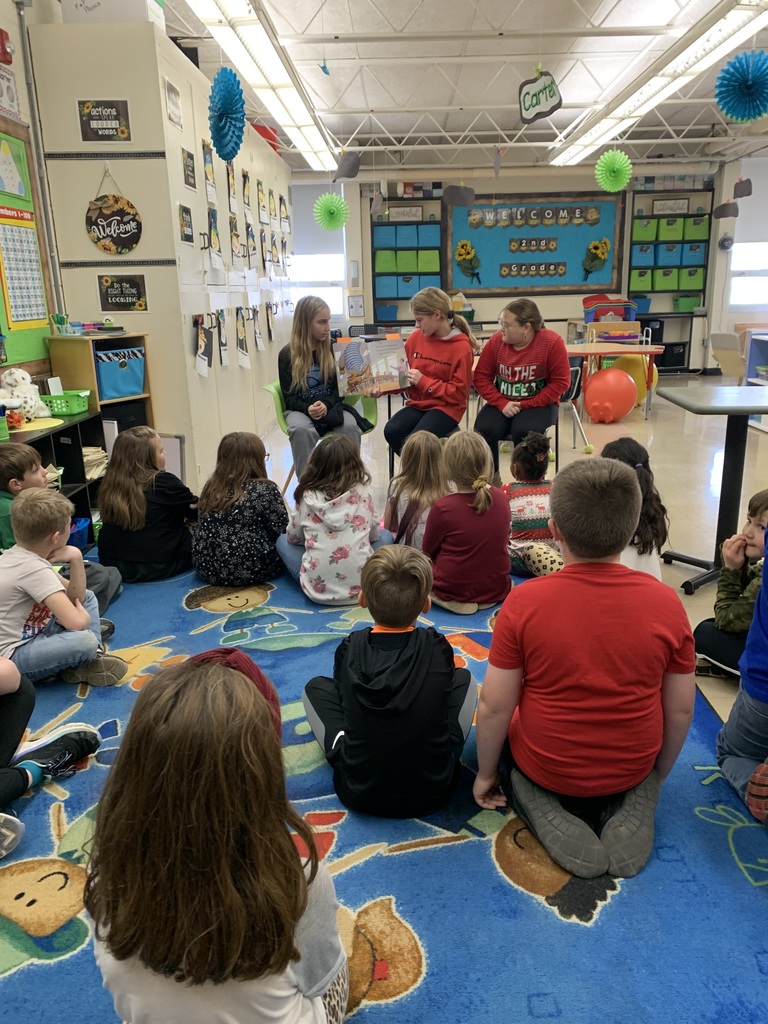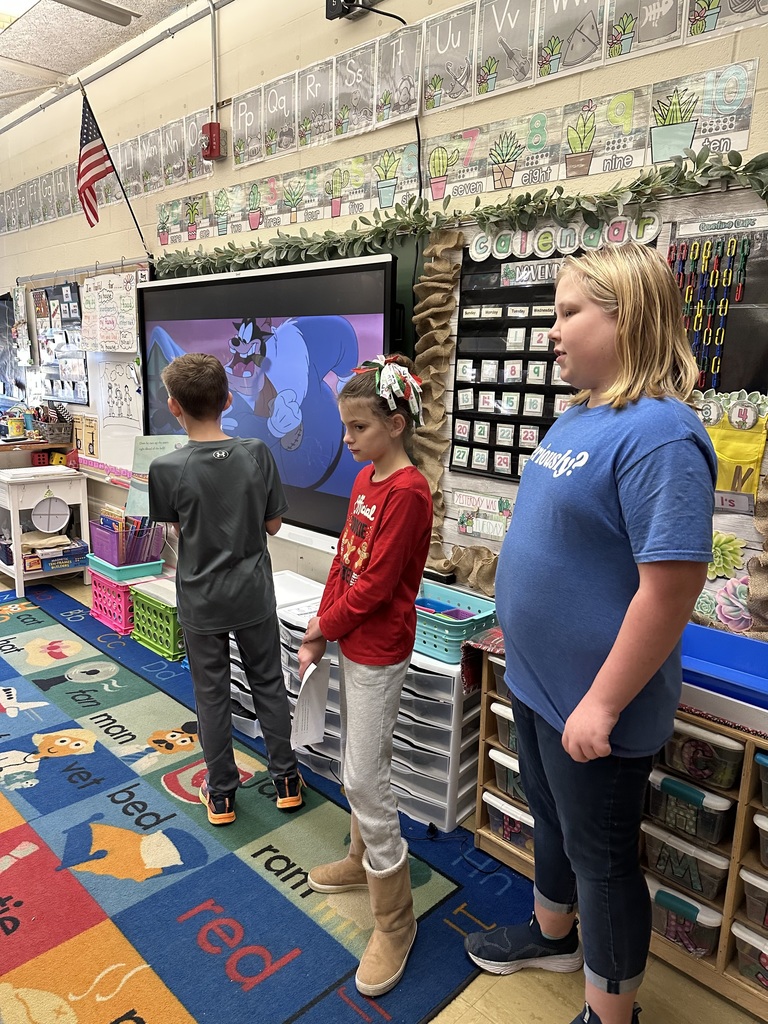 Cumberland Elementary and Middle Schools have an opening for a Secretary and Custodian beginning in January 2023. Interested applicants should send their credentials to Daniel Huffman at
dhuffman@cusd77.org
and Stacy Keyser at
skeyser@cusd77.org
. Applications are due by December 9.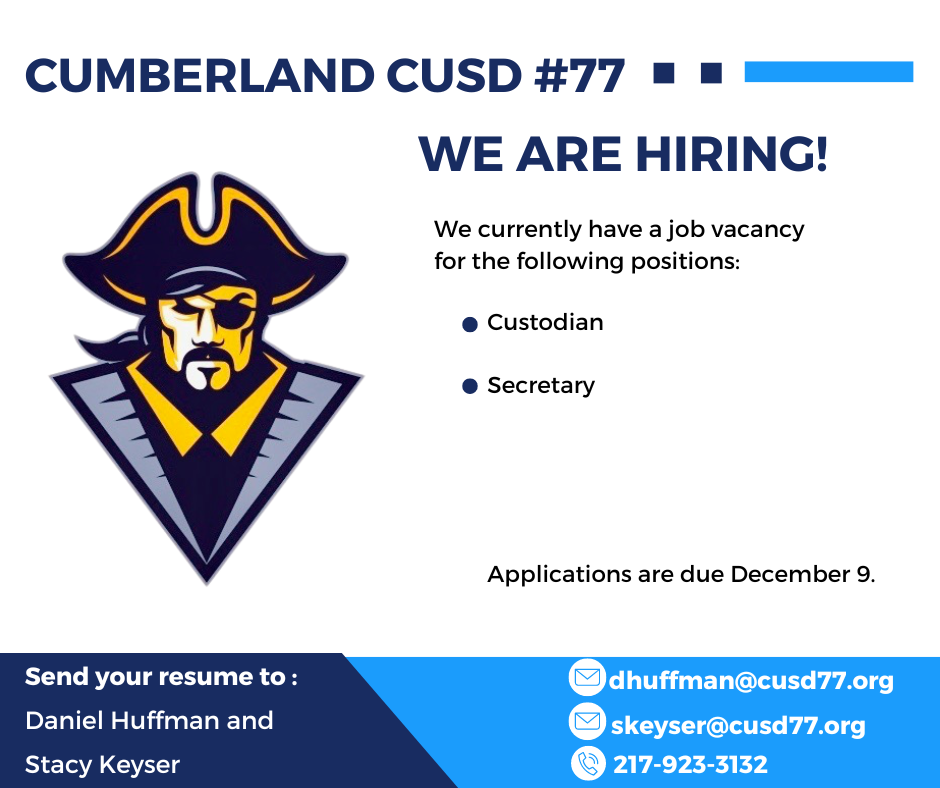 After completing a unit called Energizing Everything, Mrs. Figgins' 4th grade students brainstormed, designed, and presented chain reactions in groups. The chain reactions are demonstrated by each group in the video.
https://youtu.be/8of7BCyeBKw

Connect 4 was a fun way for these first graders to practice sight words last week. Additionally, they learned the importance of taking turns, being a good sport, and following directions.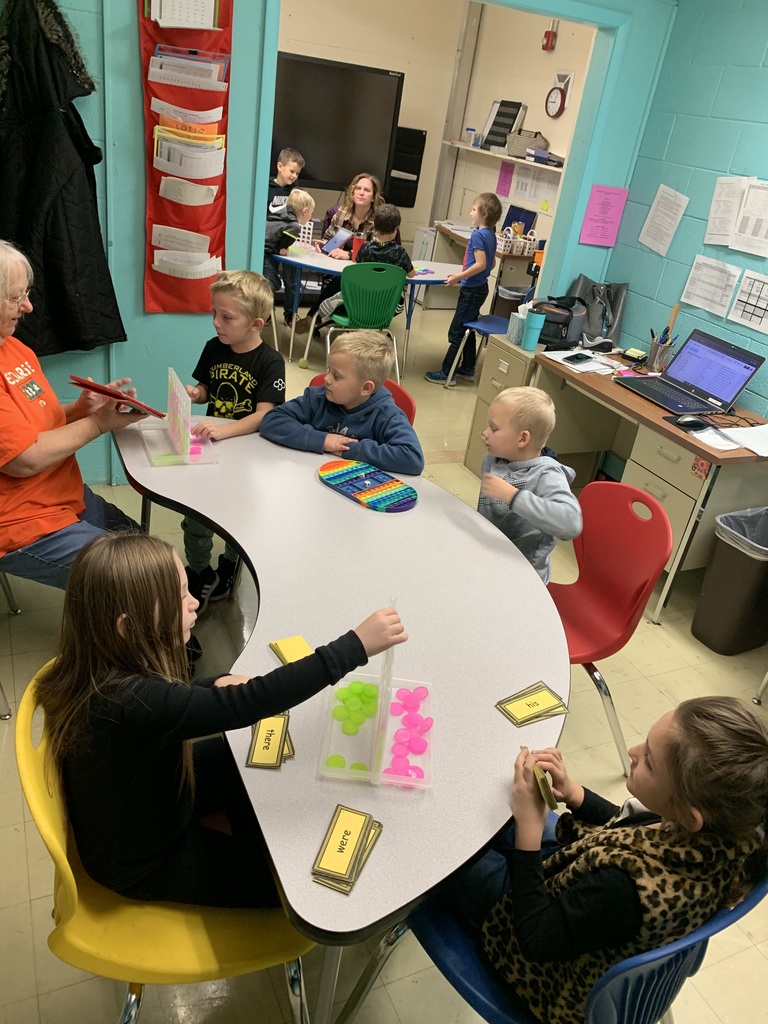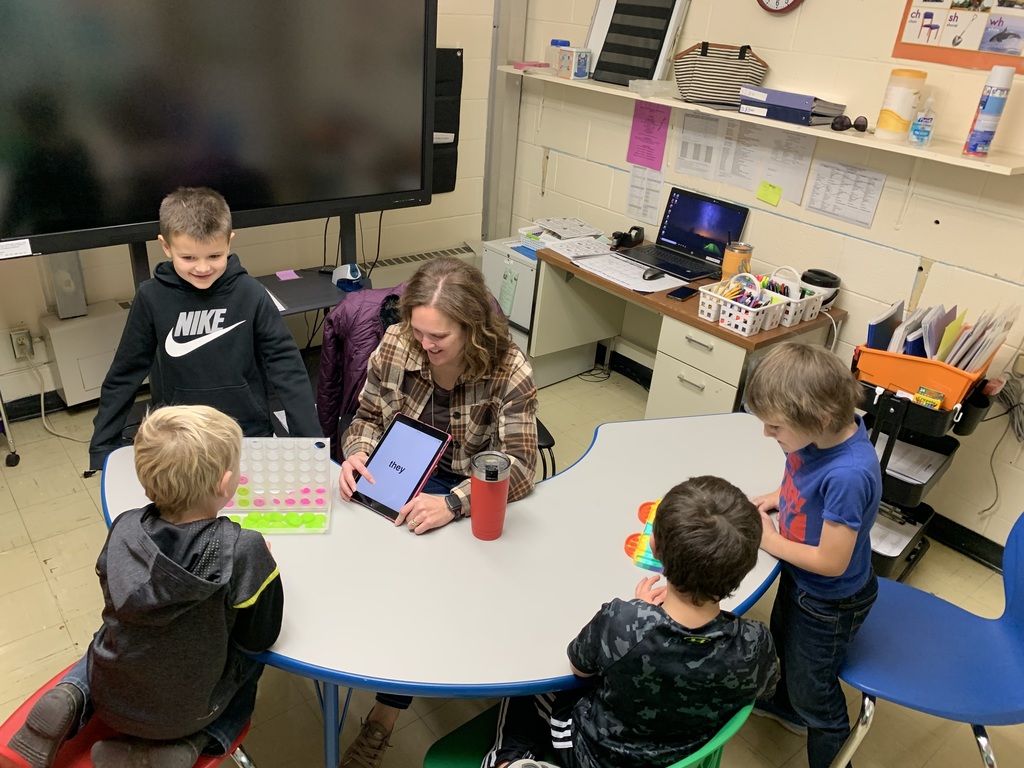 Mrs. Bierman's class listened to the story Balloons over Broadway, a book about the Macy's Thanksgiving Day Parade. They watched a video about how the balloon floats were made and did a science experiment for gas reactions to inflate balloons. The students then designed their own balloons for the parade.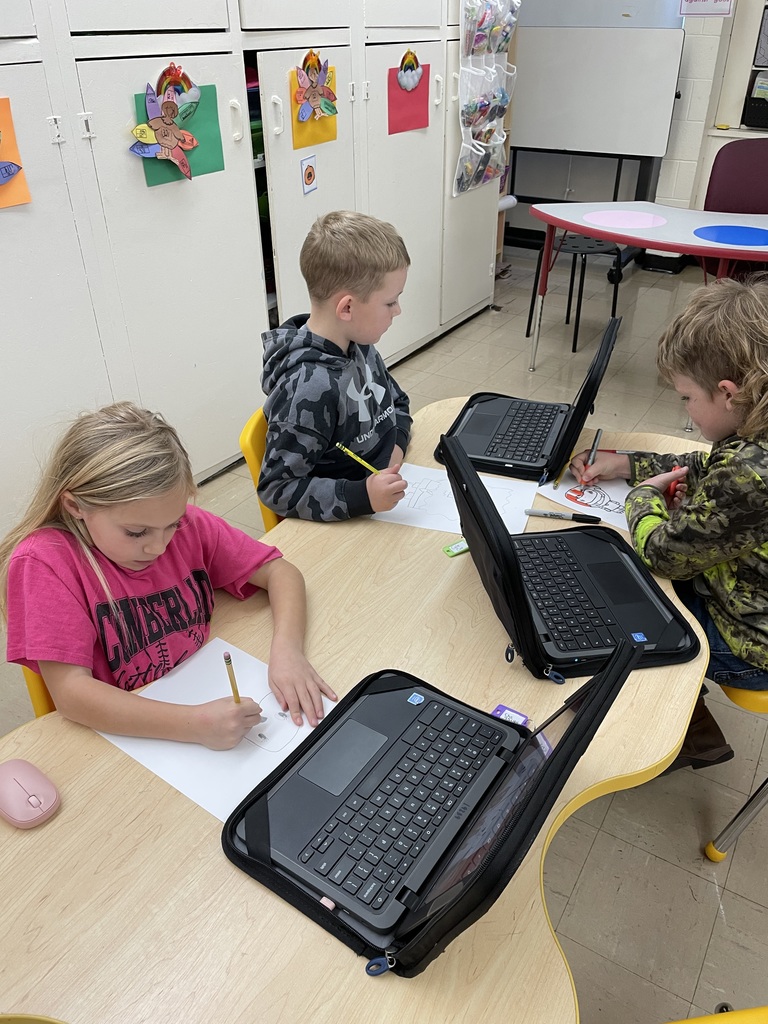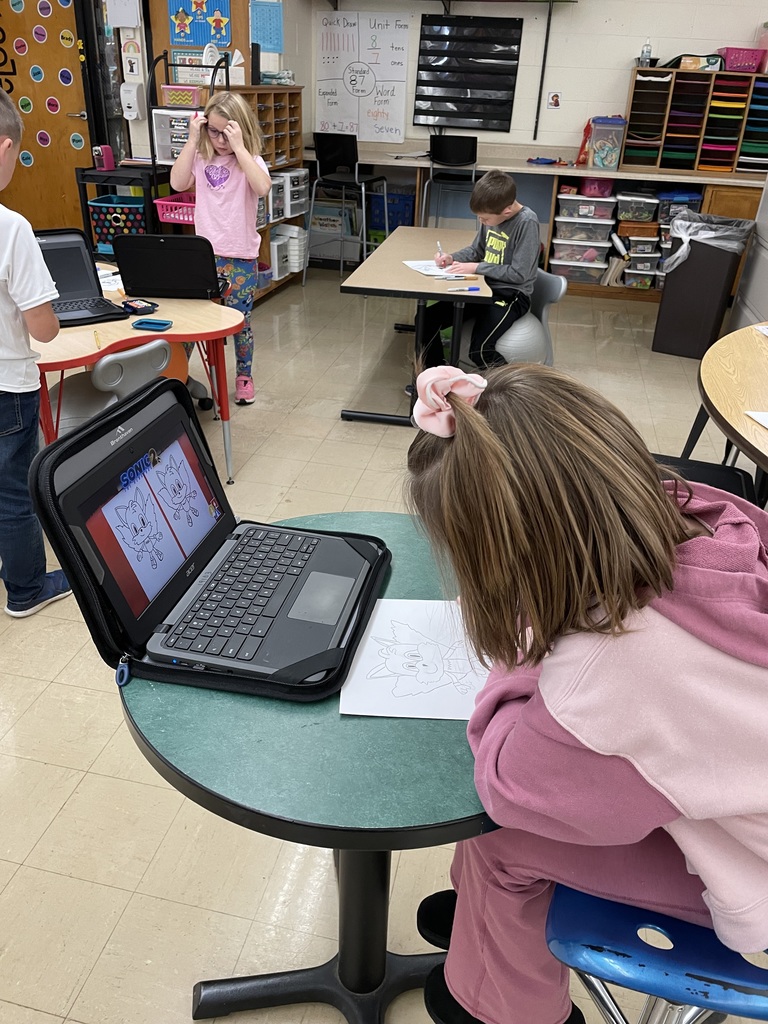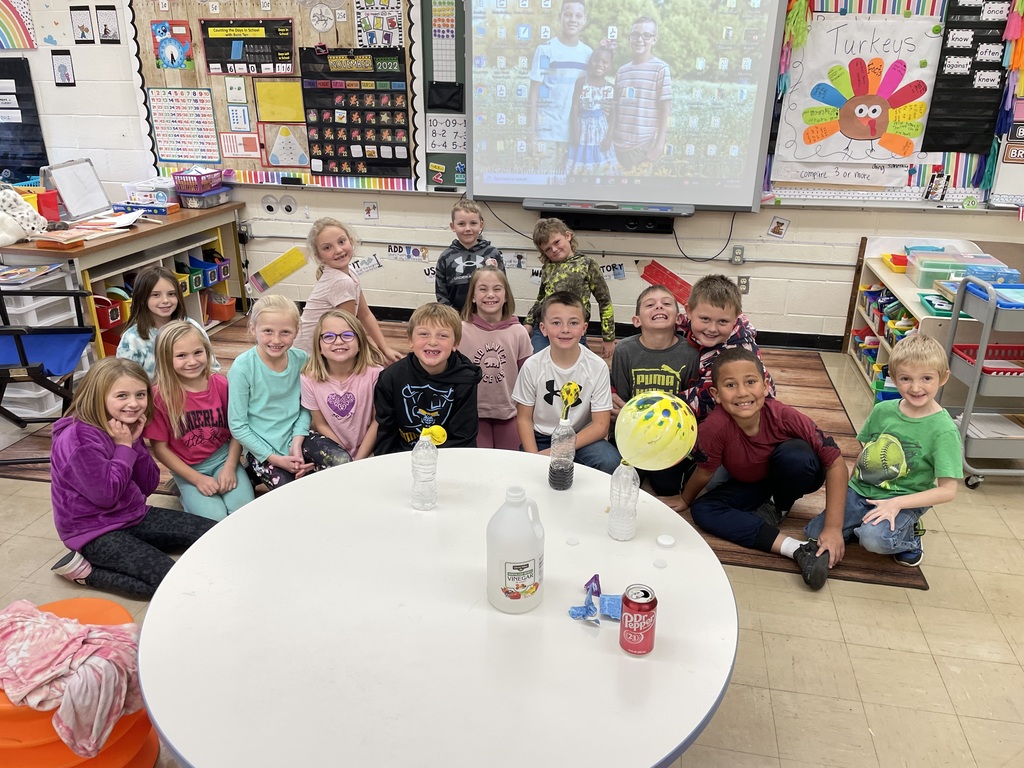 Mrs. Peters' class completed a Mystery Science activity on turkeys. The lesson finished up with making turkey wobblers. They worked hard and had fun watching their turkeys wobble down their string! These turkeys are dancing their way to Thanksgiving break!
https://youtu.be/hwfN9xgocGY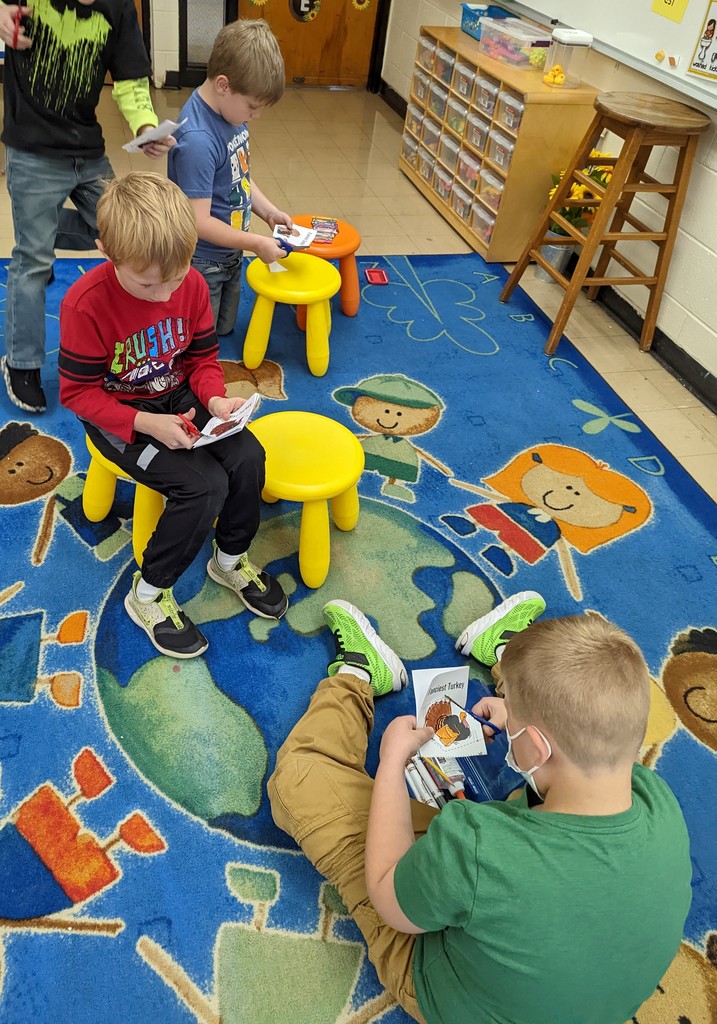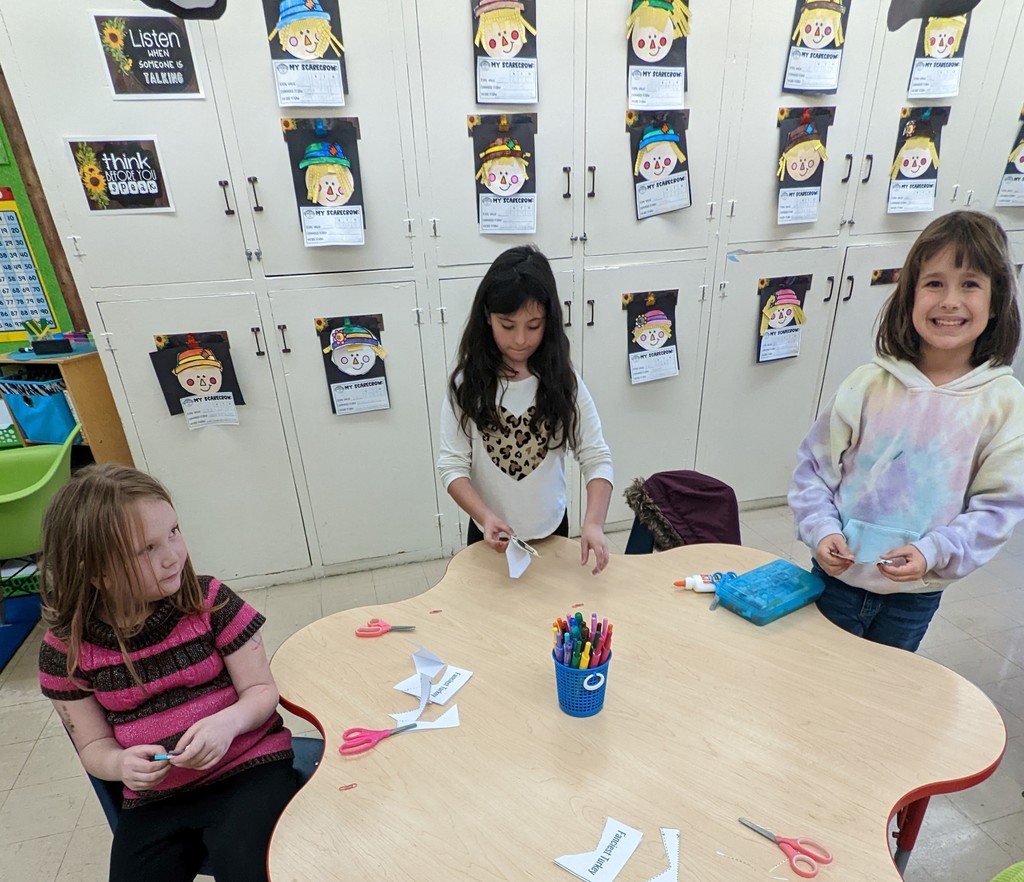 Miss White's and Mrs. Waller's AM & PM Pre-K classes enjoyed a Thanksgiving feast on Monday!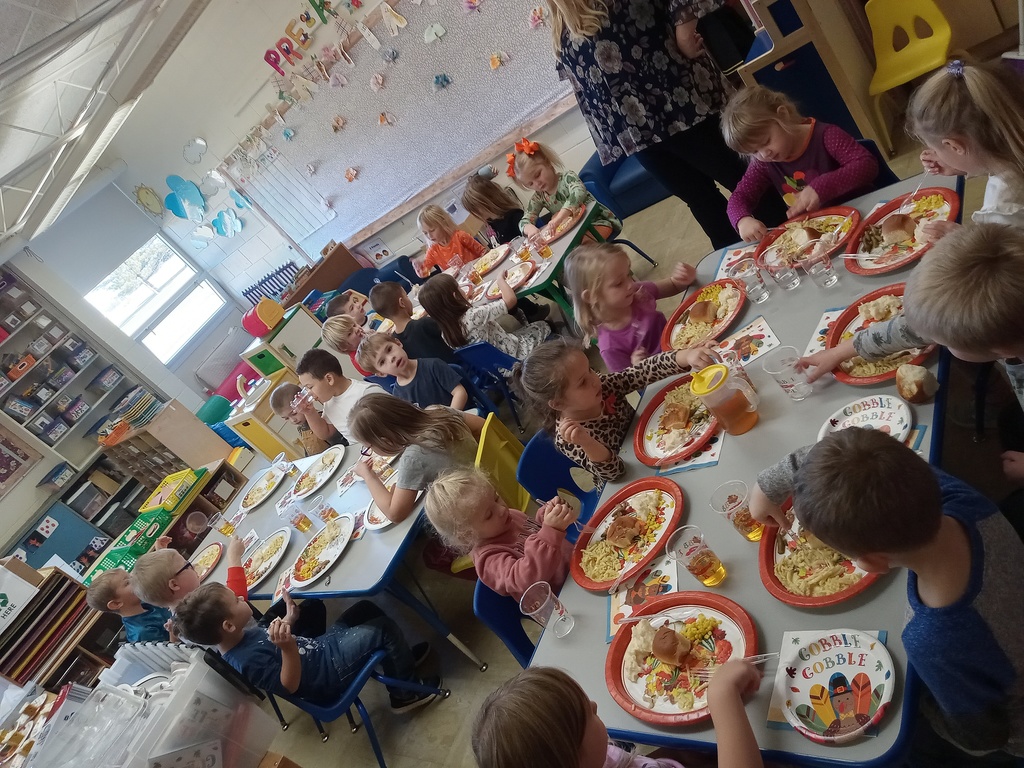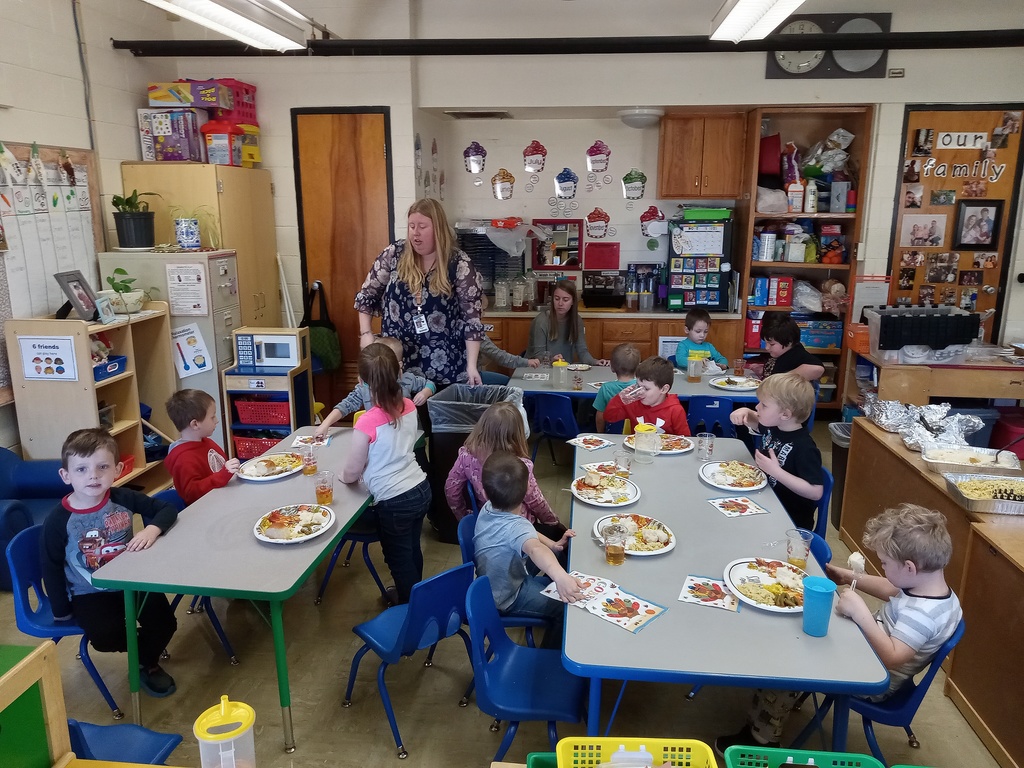 Mrs. Staley's 3rd graders completed a Thanksgiving Escape Room today. They had to help the Thanksgiving Turkey escape the farm on Thanksgiving Eve so he doesn't become someone's dinner. Once they completed activities to get the turkey to the lake, the students used the boats they created to help him escape!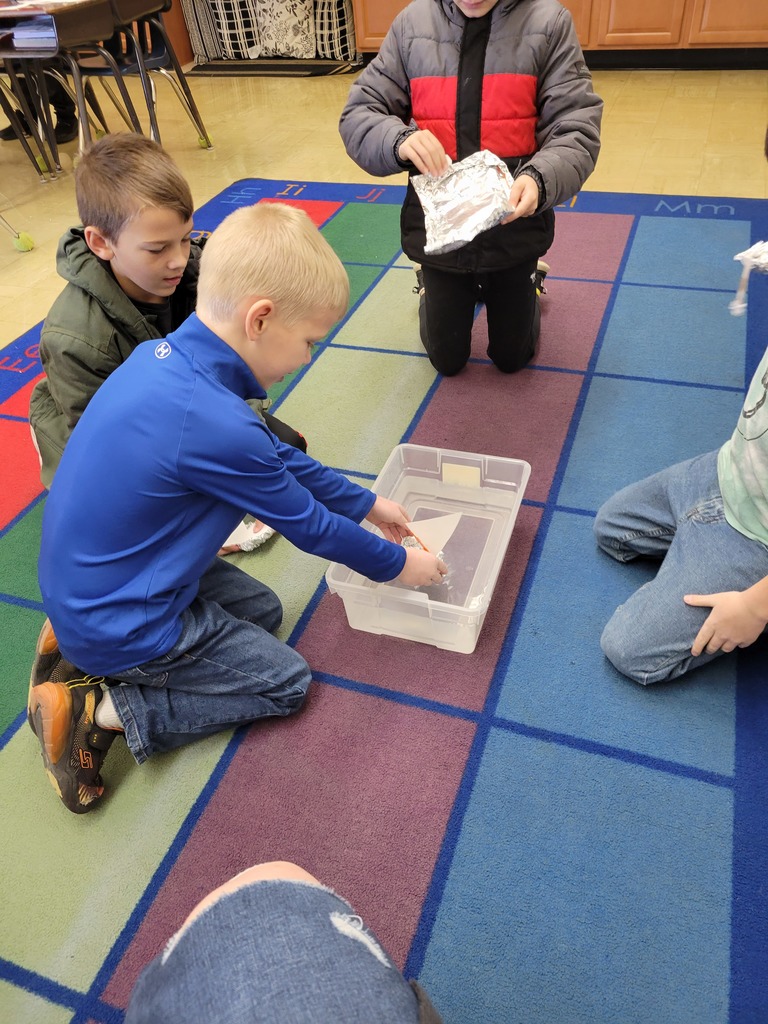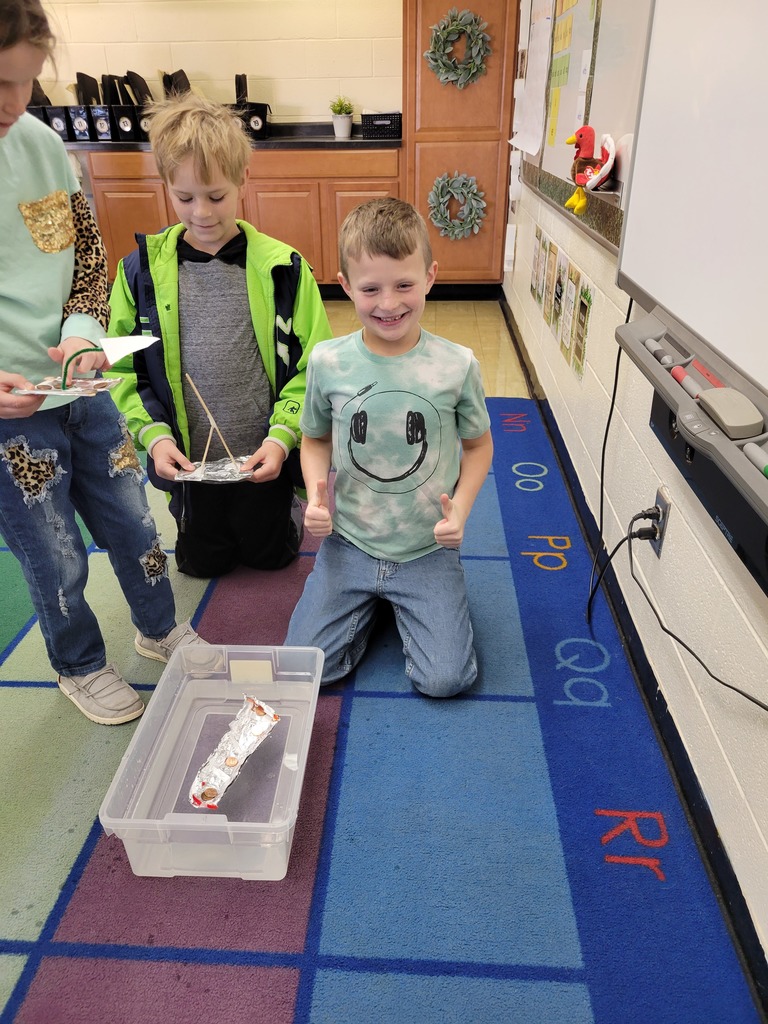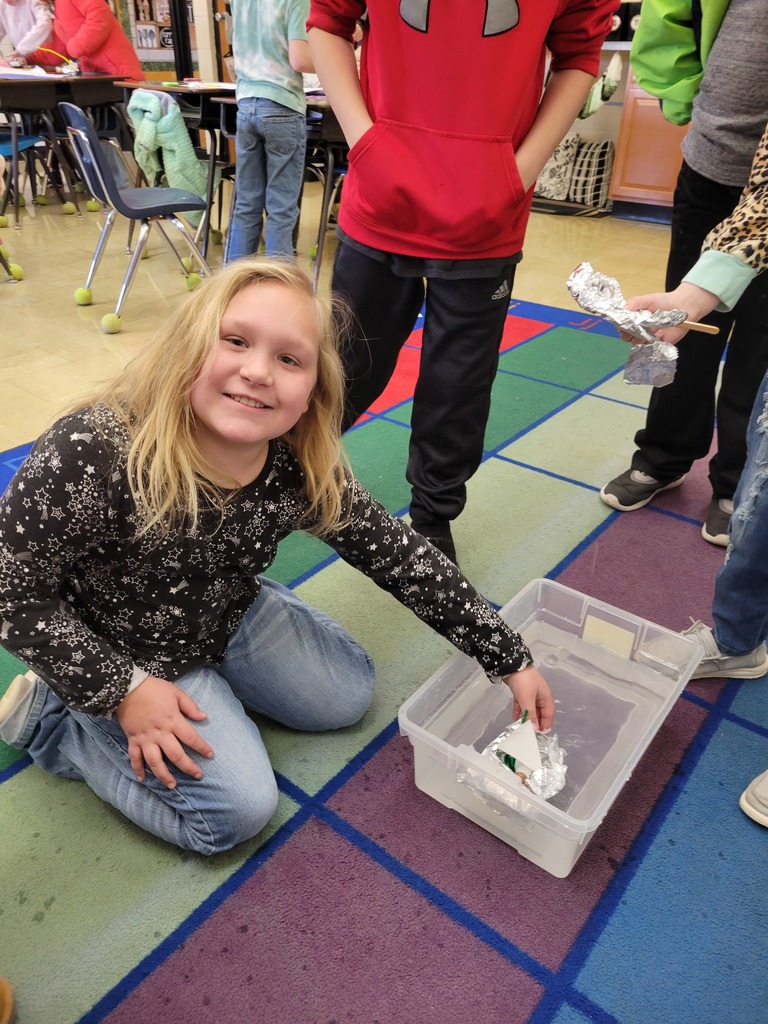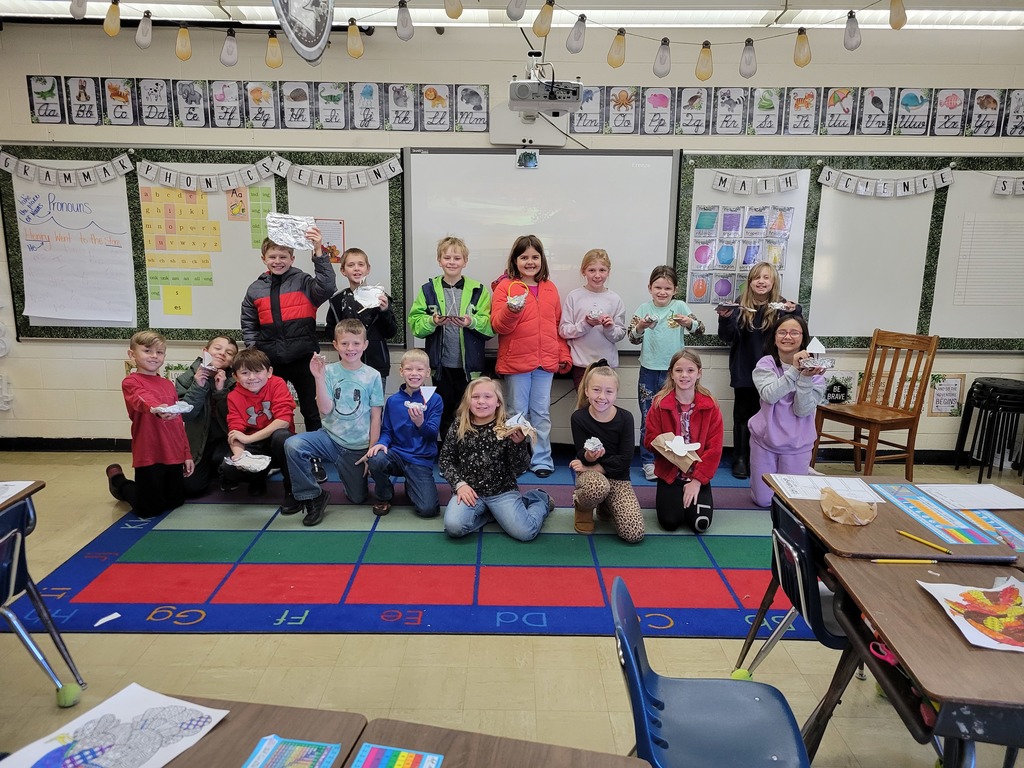 Mrs. Smyser's 3rd grade class learned about procedural writing last week and wrote about how to make a S'more. They ended the week with a S'more of their own!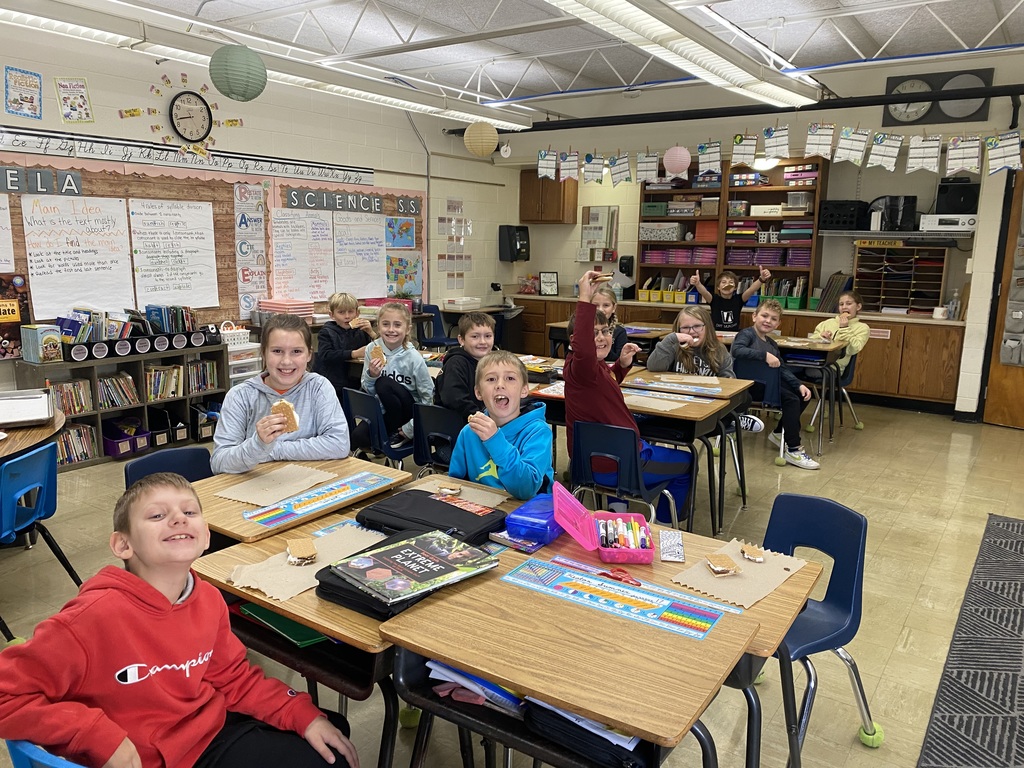 Reminder: Next week, there is a 2:20 dismissal on Tuesday and no school Wednesday-Friday for Thanksgiving break. 🦃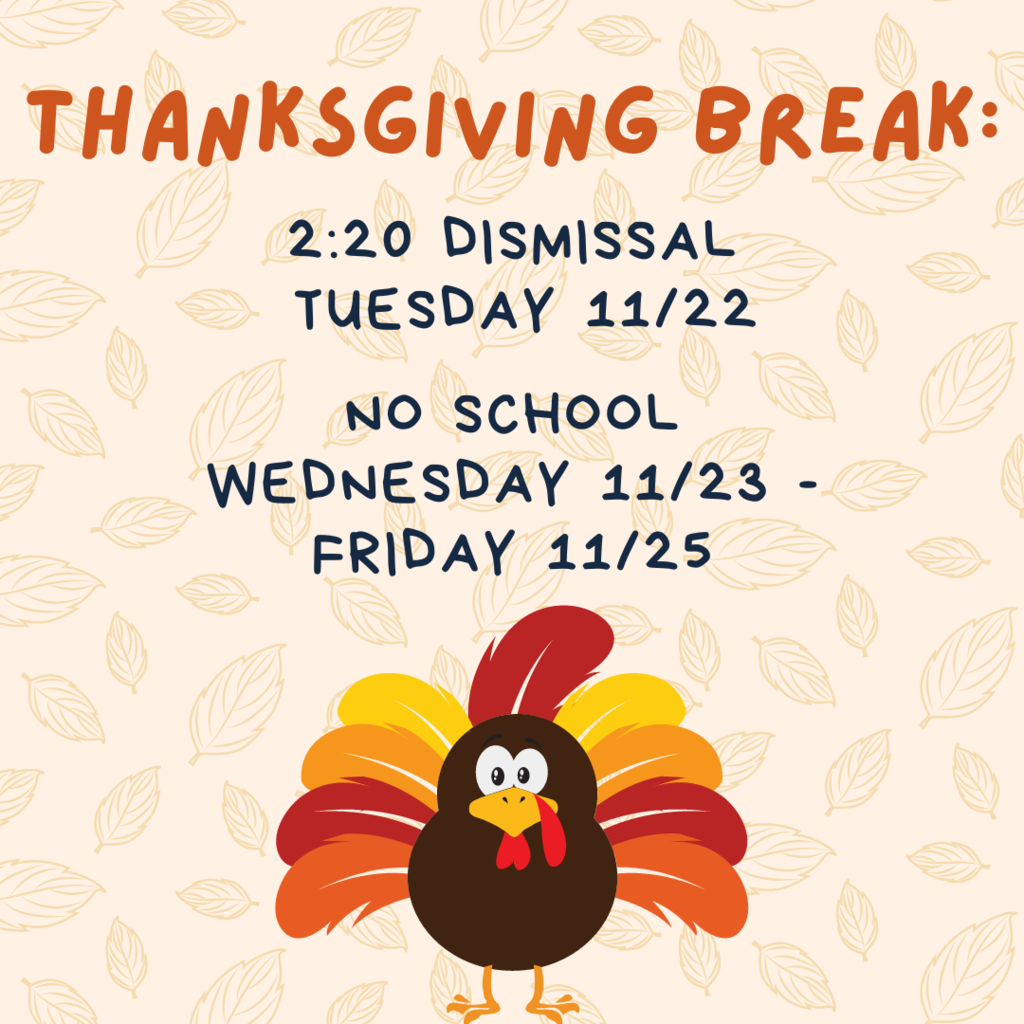 Mrs. McElravy's 4th grade students are planning Thanksgiving dinner for their group. They used local grocery store ads to calculate the cost to feed their group.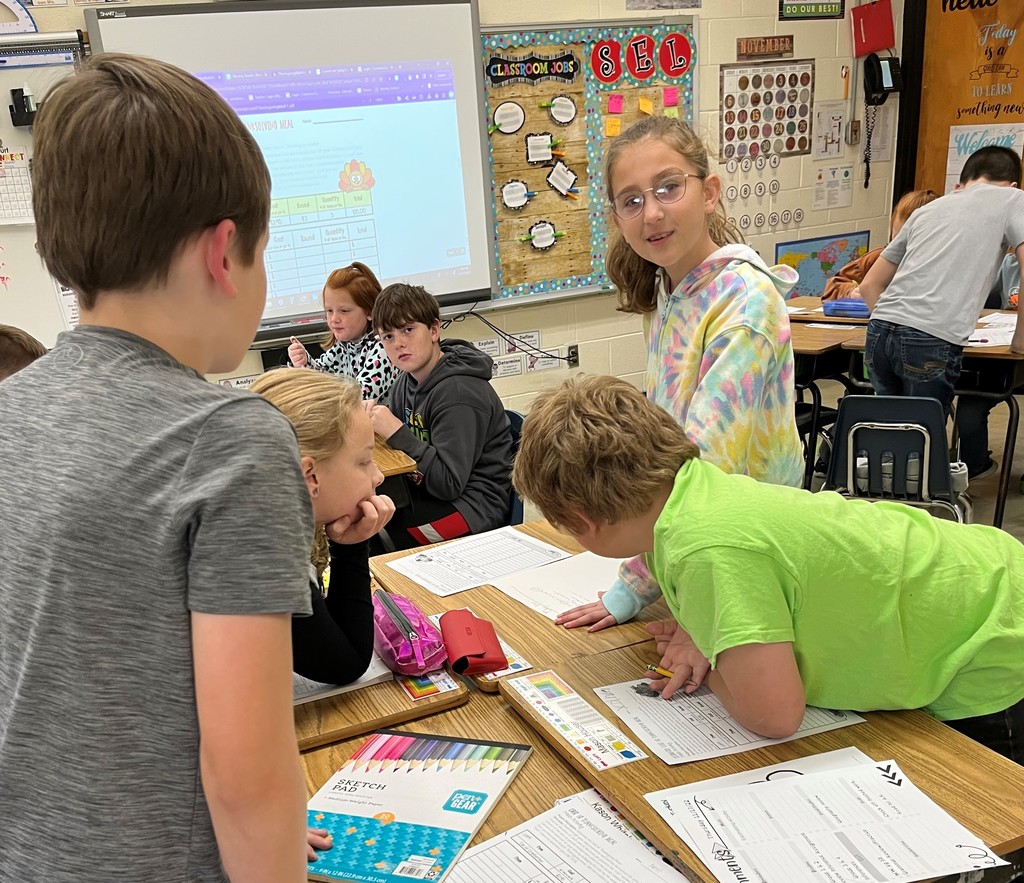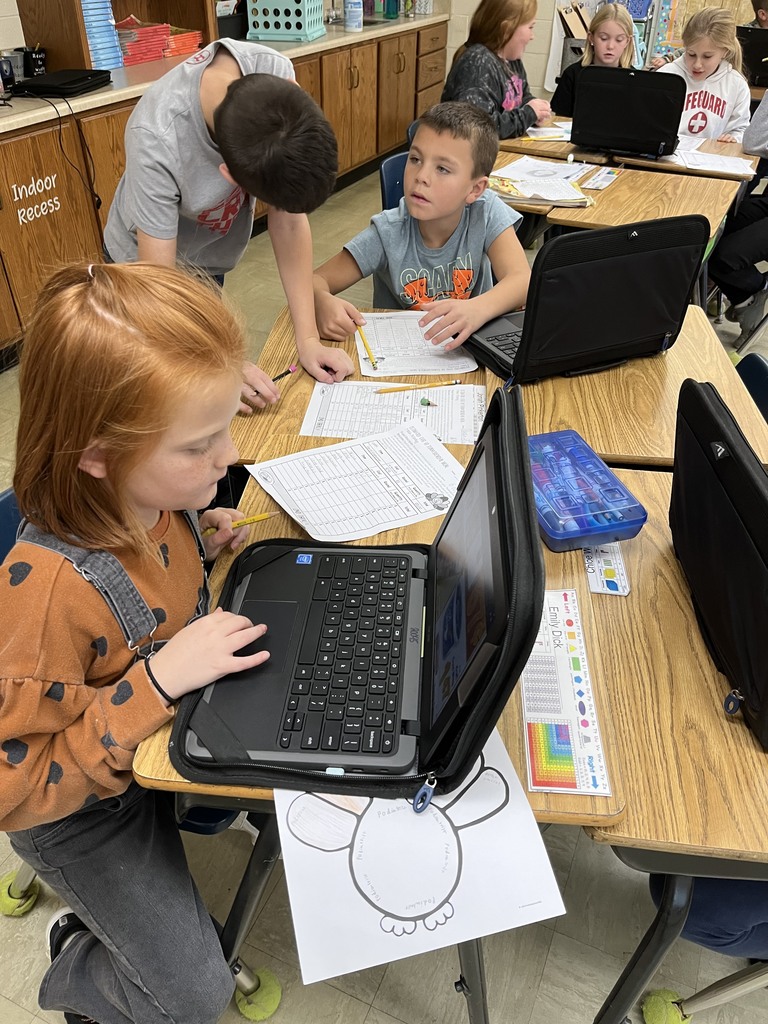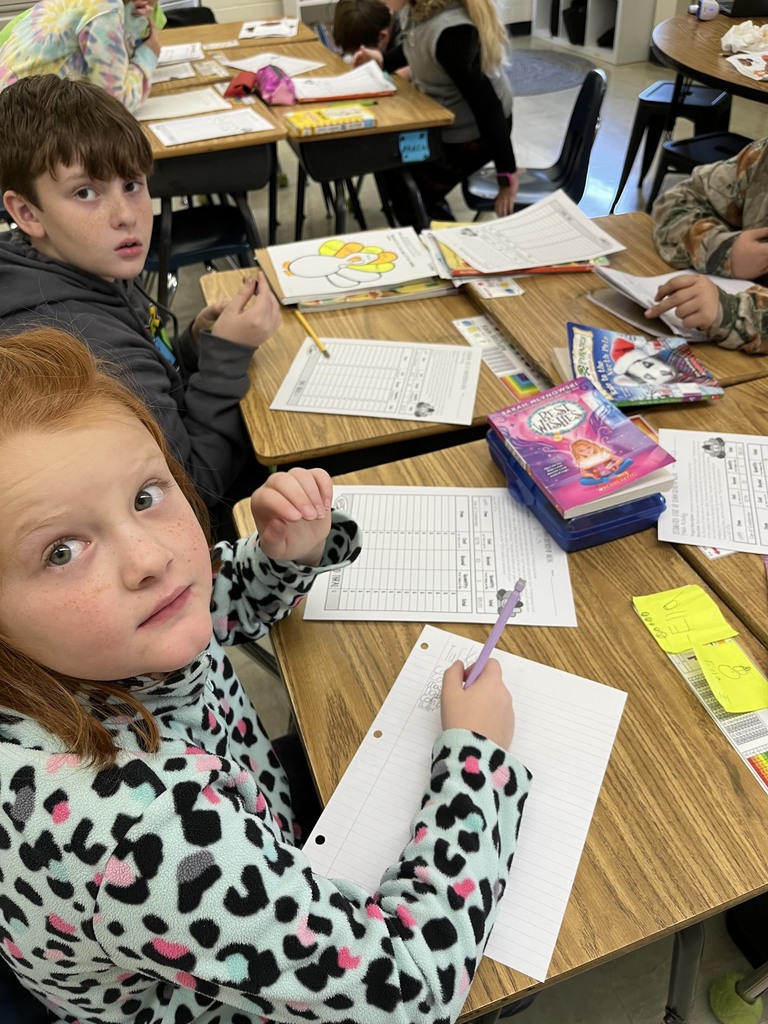 Mrs. Beard's second graders practiced adding three numbers at a time yesterday. They rolled the dice to get their three numbers and then raced to see who could add the quickest.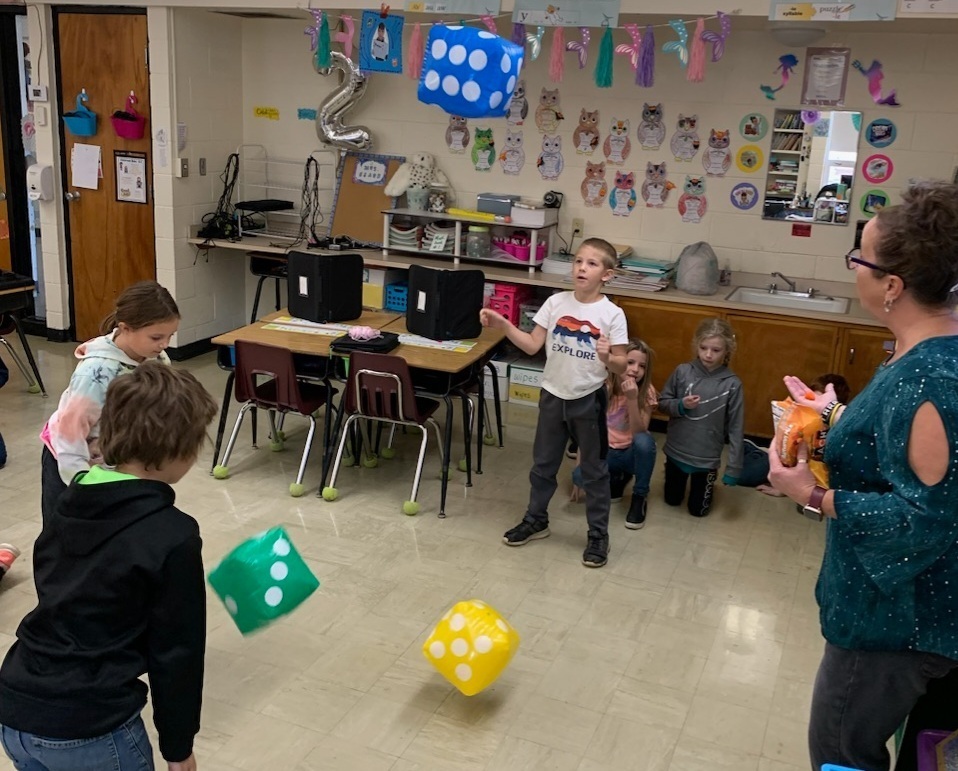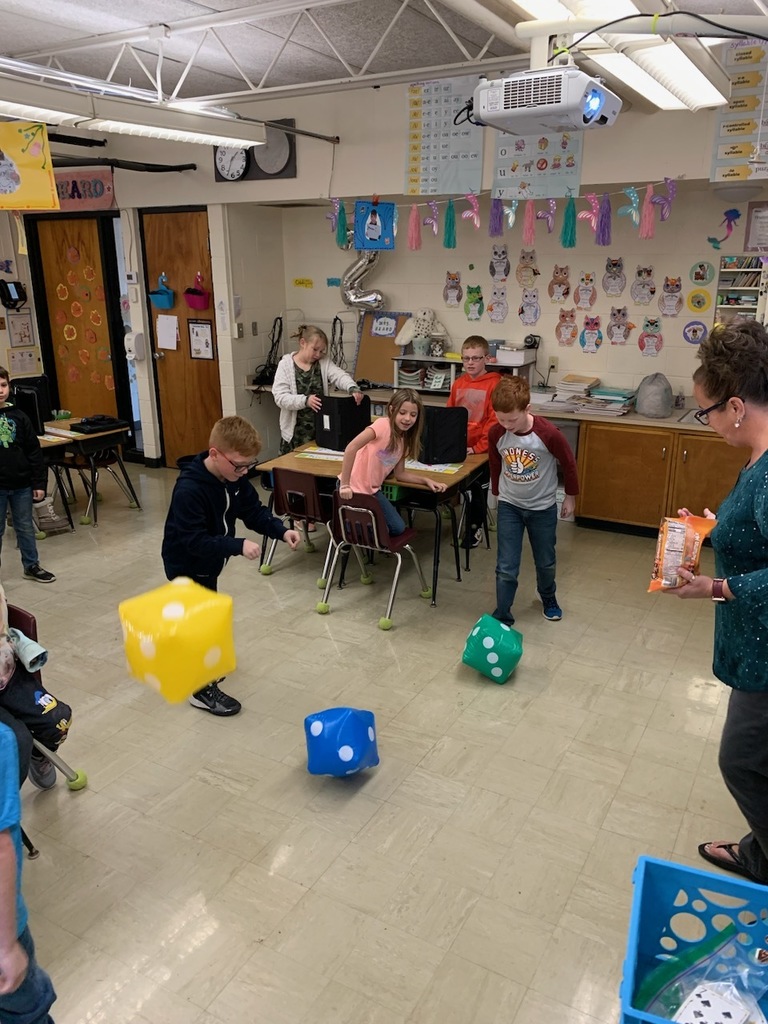 Miss Bueker's 2nd graders were working on their math facts today. They worked in stations and found different ways to get to a given number.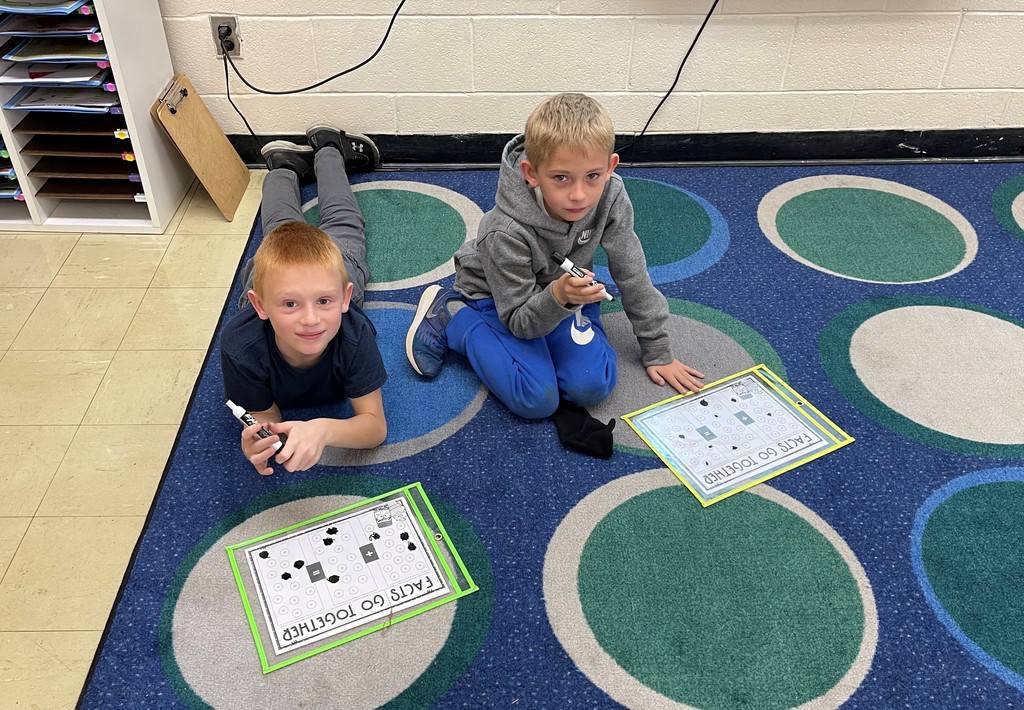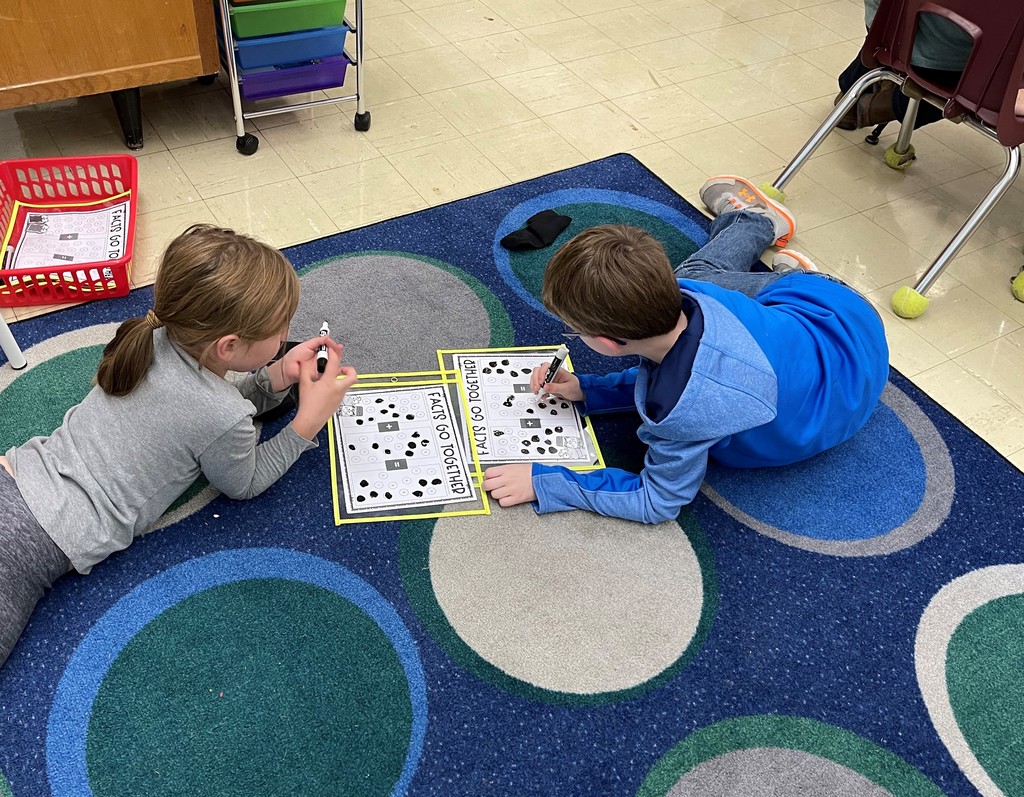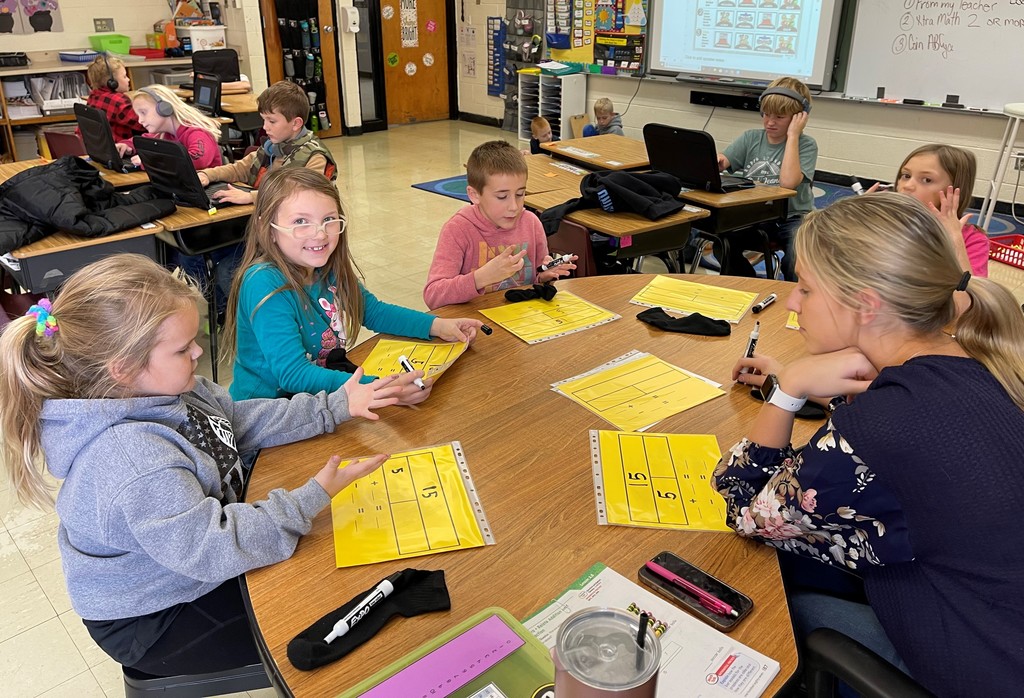 Miss White's Pre-K students learned about similarities and differences today. The students cited examples of similarities and differences in cats and dogs, their friends, and people's feelings during different experiences.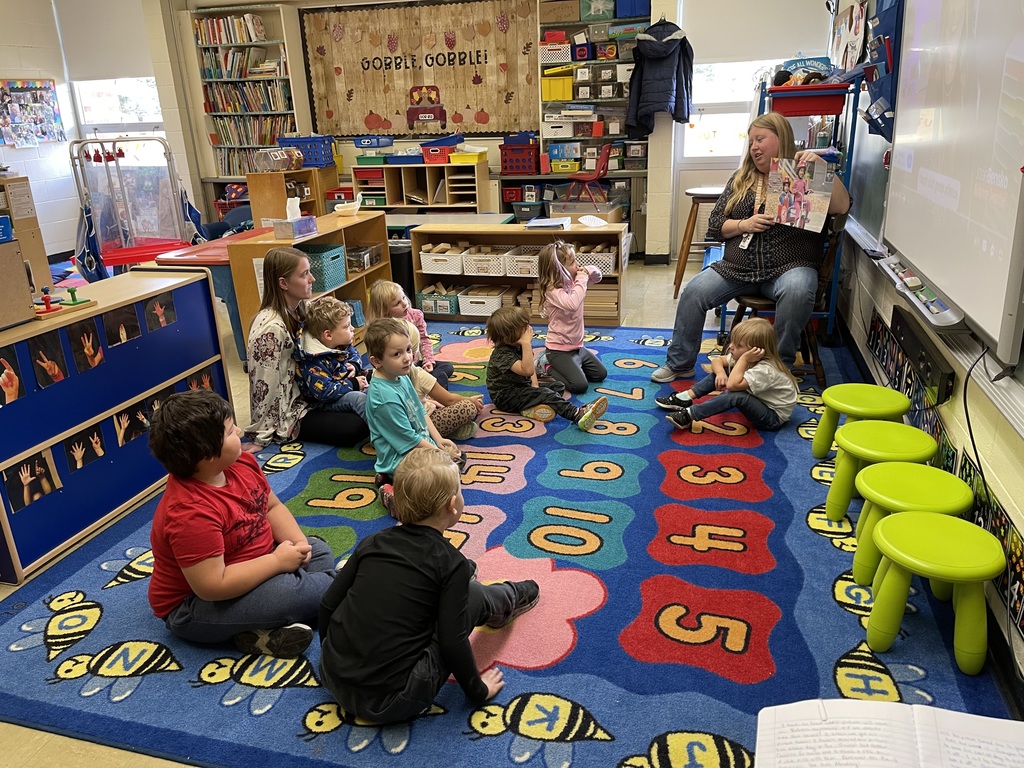 Mrs. Peters' second graders enjoyed listening to the story Cactus Hotel this afternoon.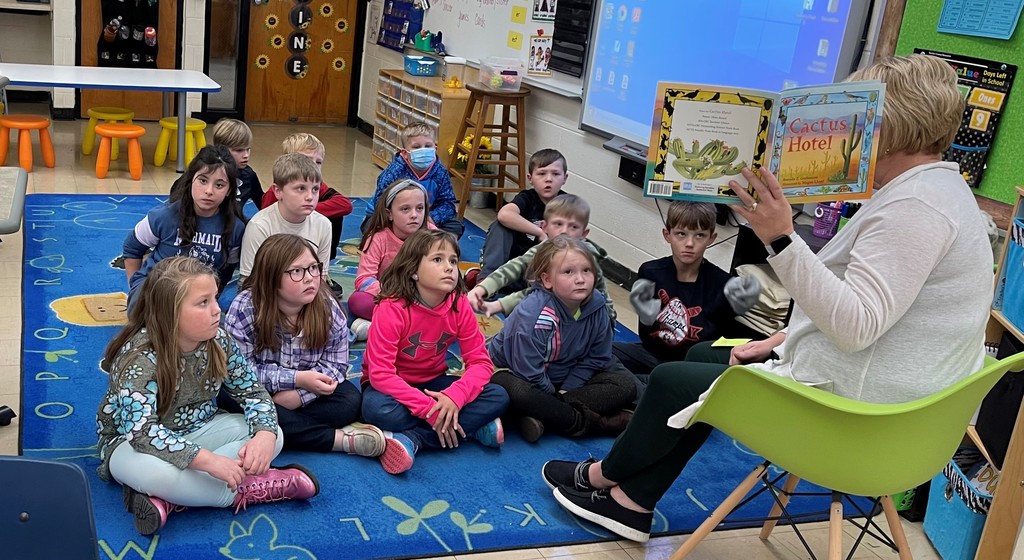 Mrs. Bierman's second graders are creating Thanksgiving lapbooks, a social studies and writing project.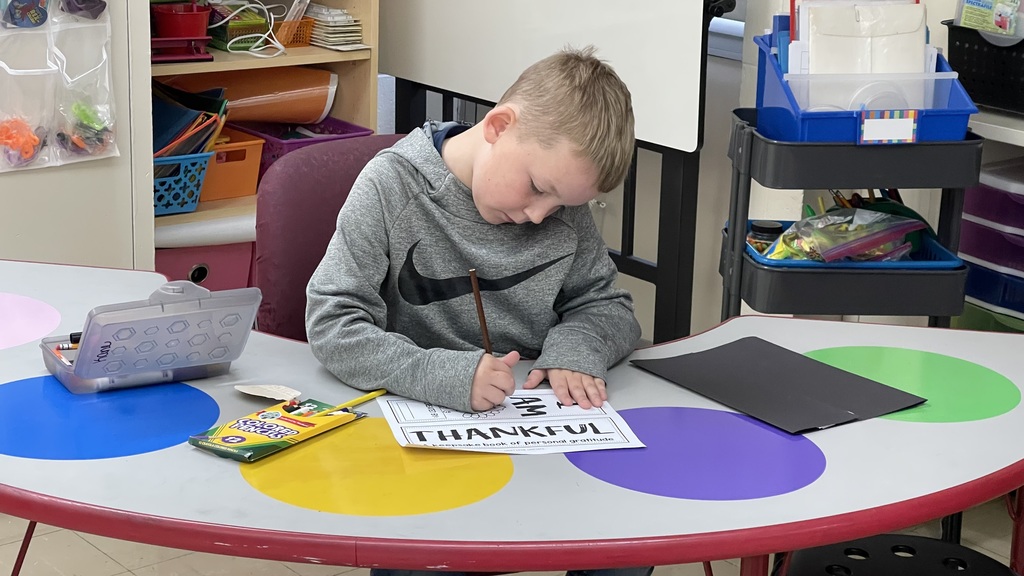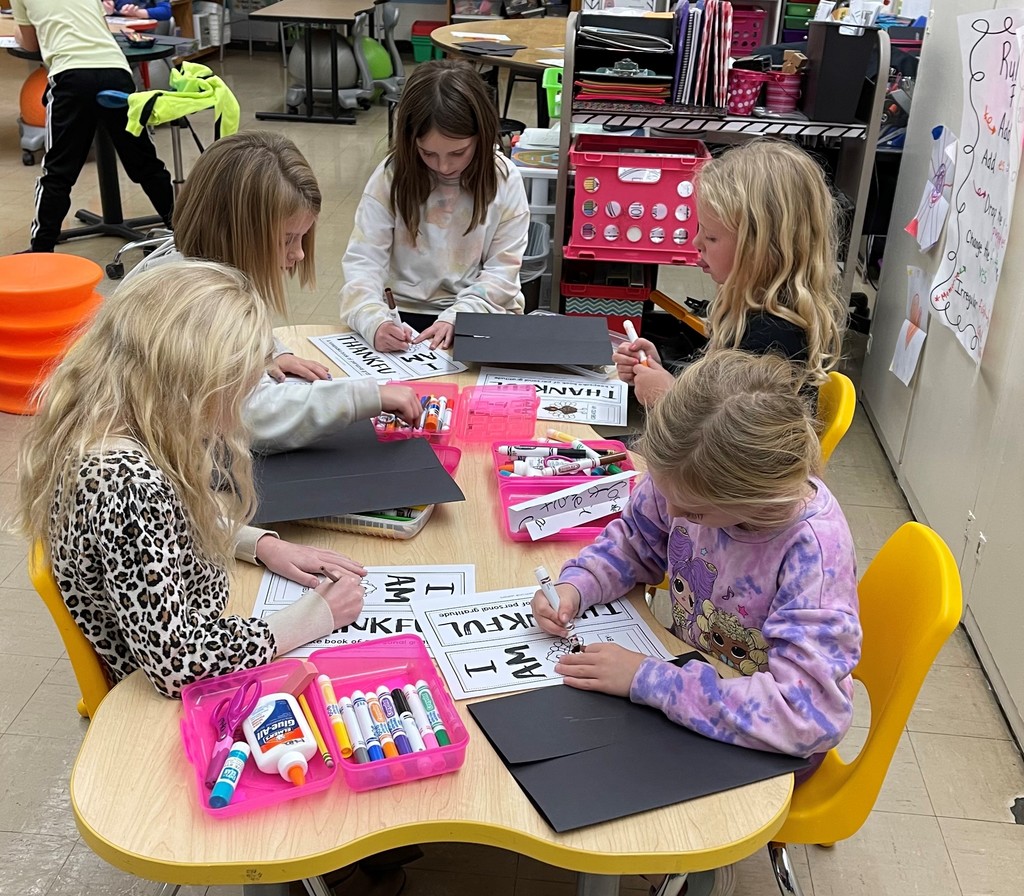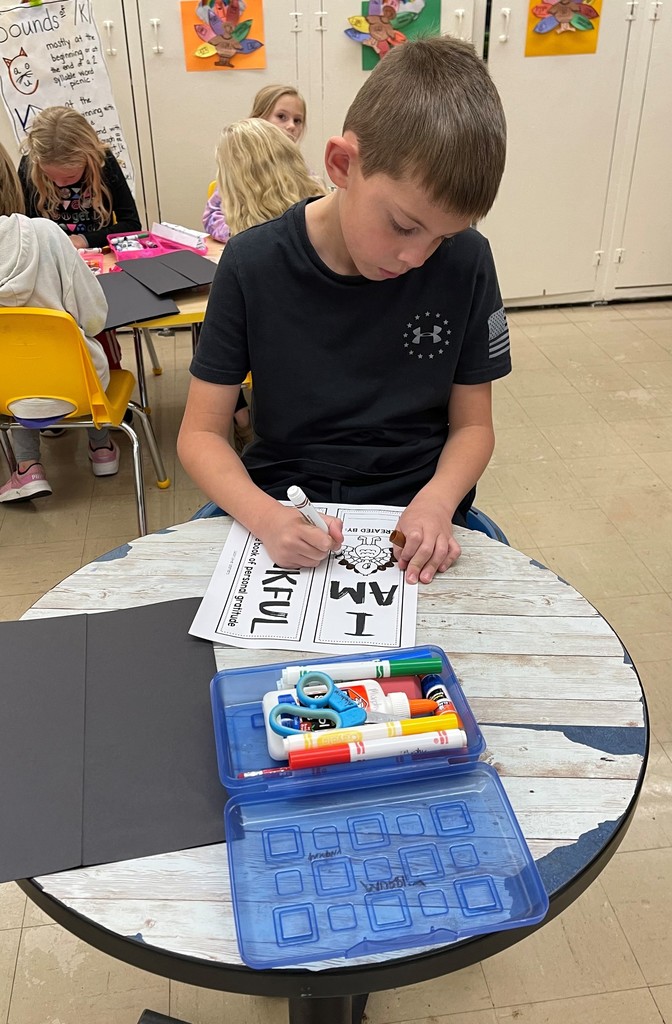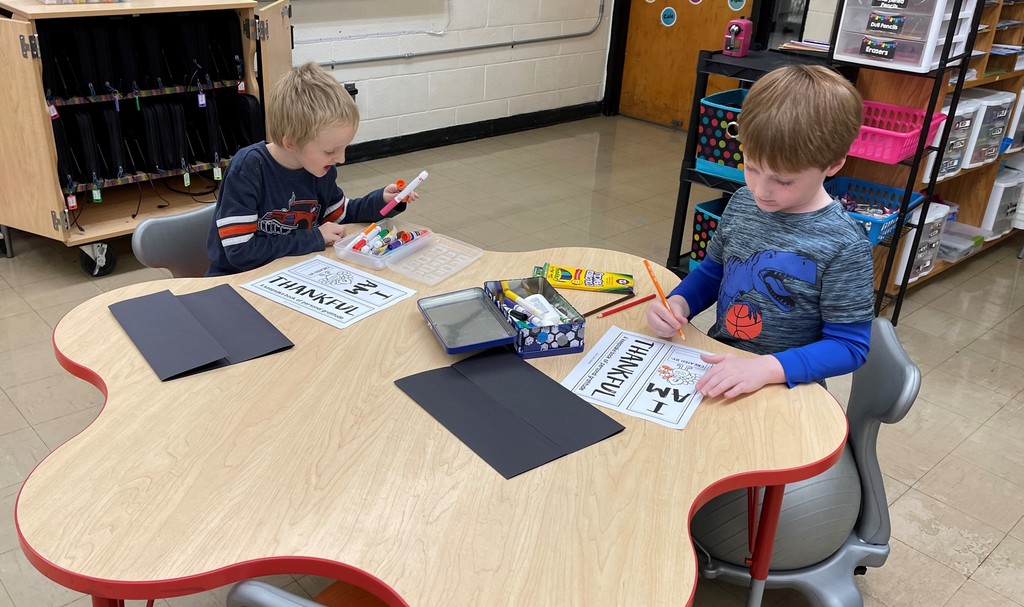 Mrs. High's fourth grade students created a variety of Veterans Day art projects. They did great work on these!