The Pink Out game vs. Windsor Stew-Stras was a success. We will be able to make a generous donation to each of the 4 families because of all those that donated!


Mrs. Conlin's students wanted to do something special for their teachers this week so they made thank you cards and flower bouquets! These students are awesome!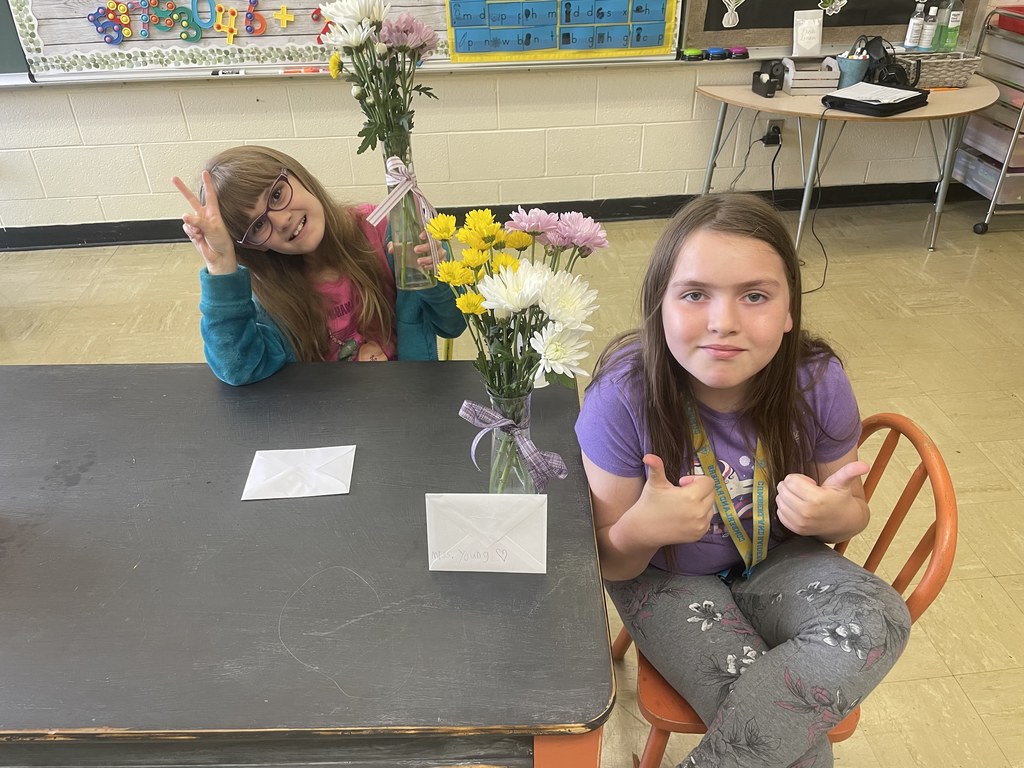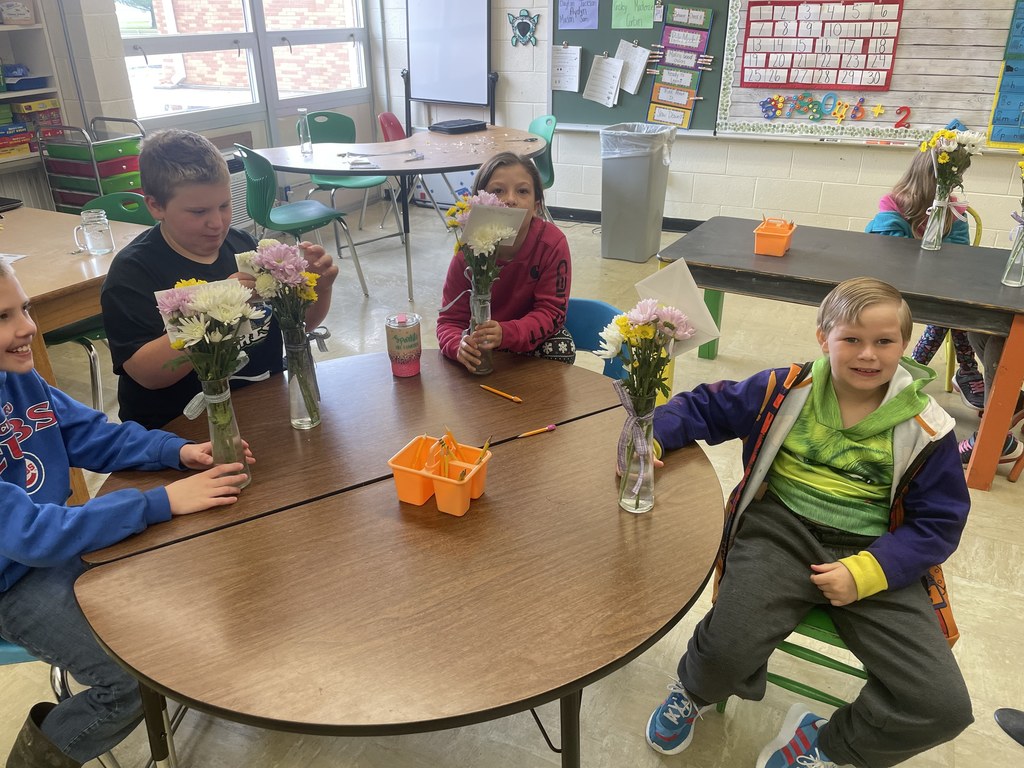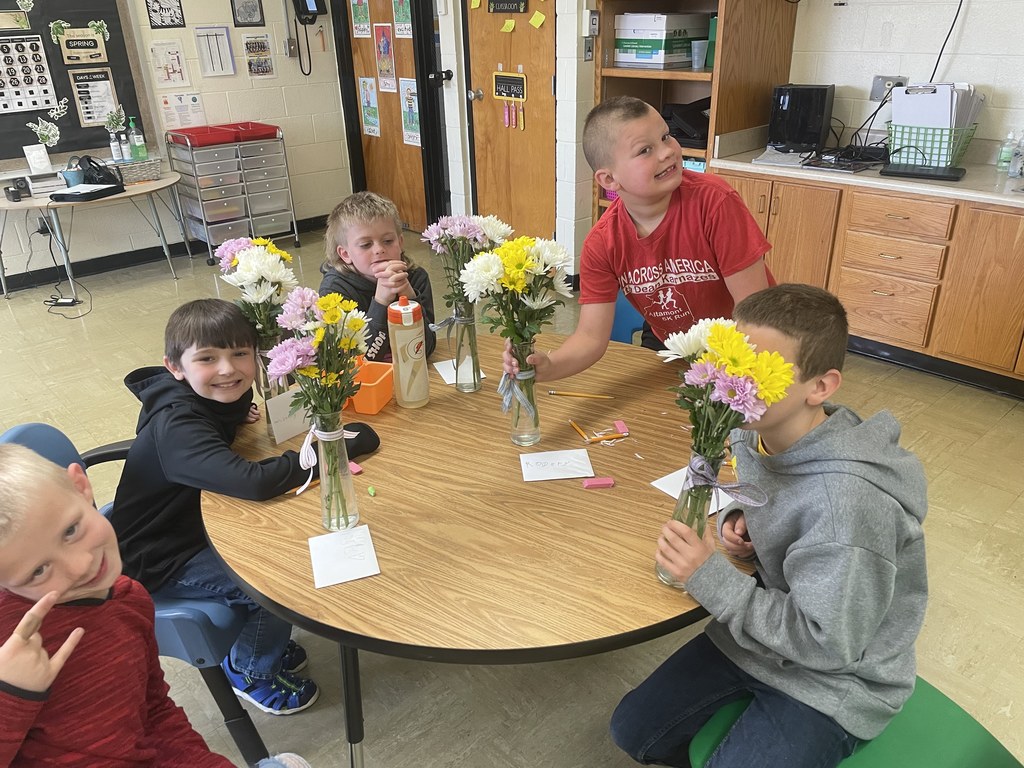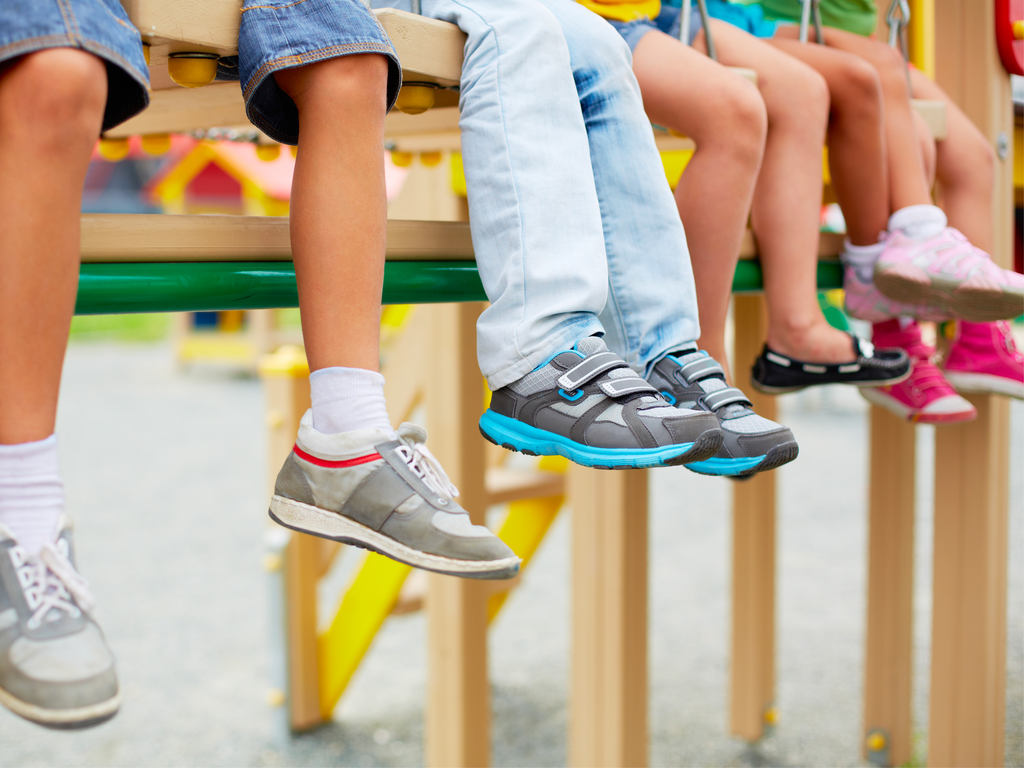 Cumberland welcomes you to attend our Springtime Family Night on May 3. See the flyer for more information.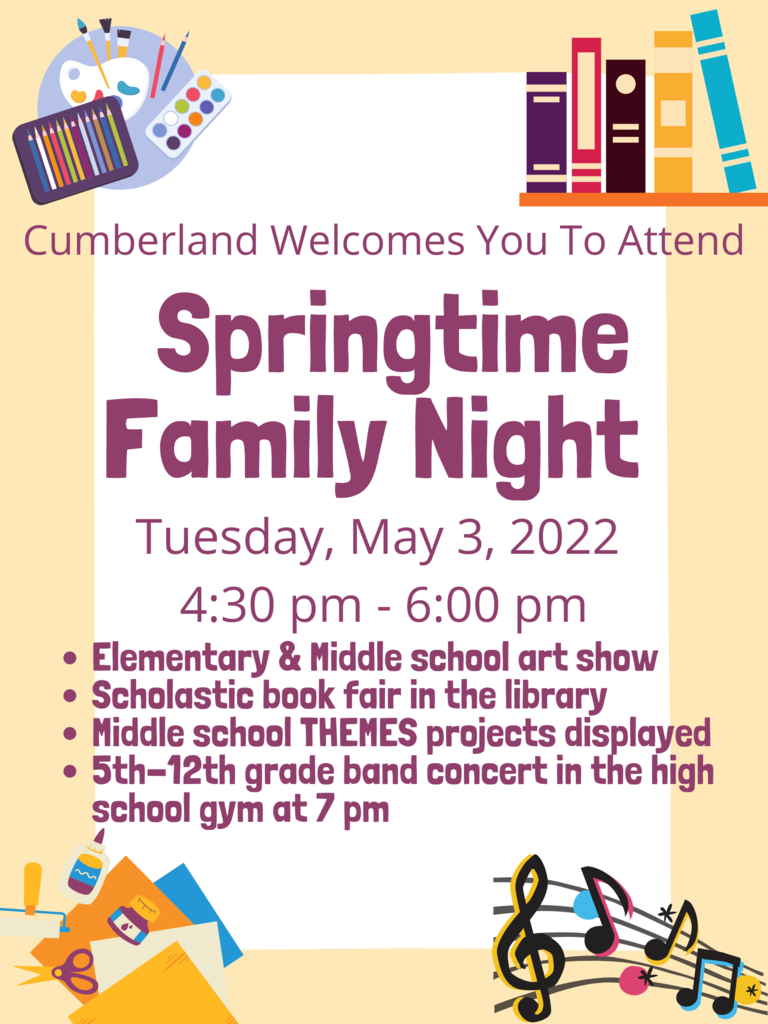 Household Hazardous Waste Event 5/14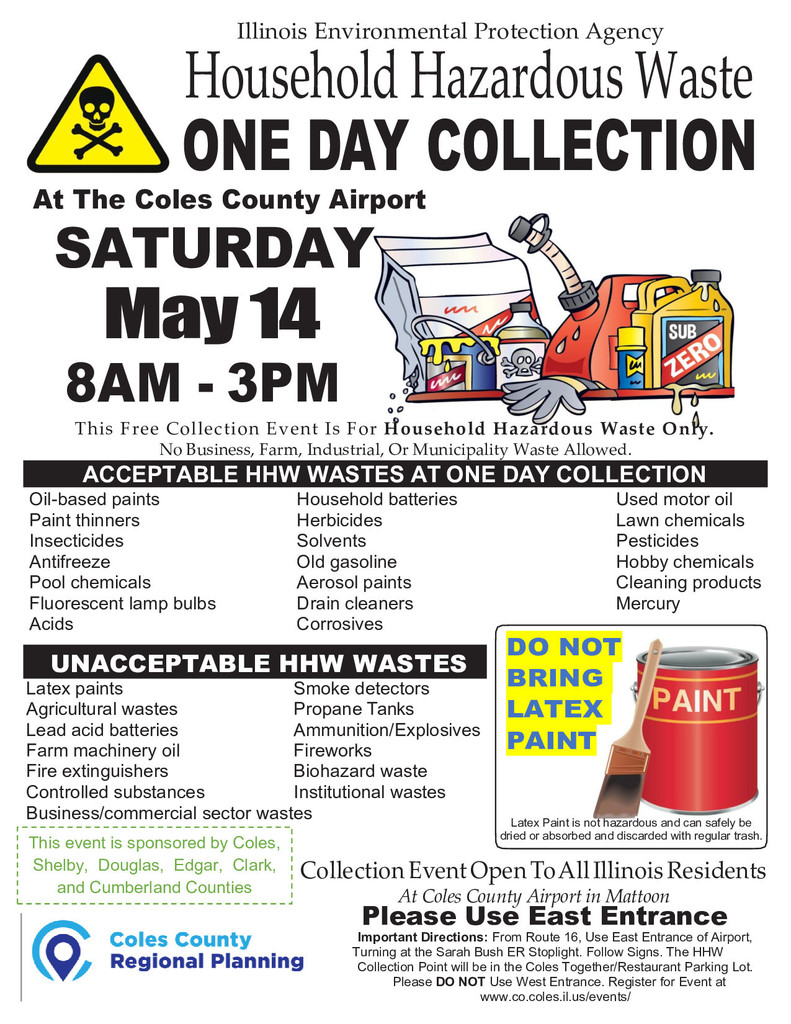 Cumberland High School will host an informal meeting for incoming freshmen and their parents on Wednesday, April 20 in the high school cafeteria beginning at 6:00 PM. Students and parents will learn about the different classes offered at the high school and the process of signing up for these classes.

Covid Numbers - School Week #33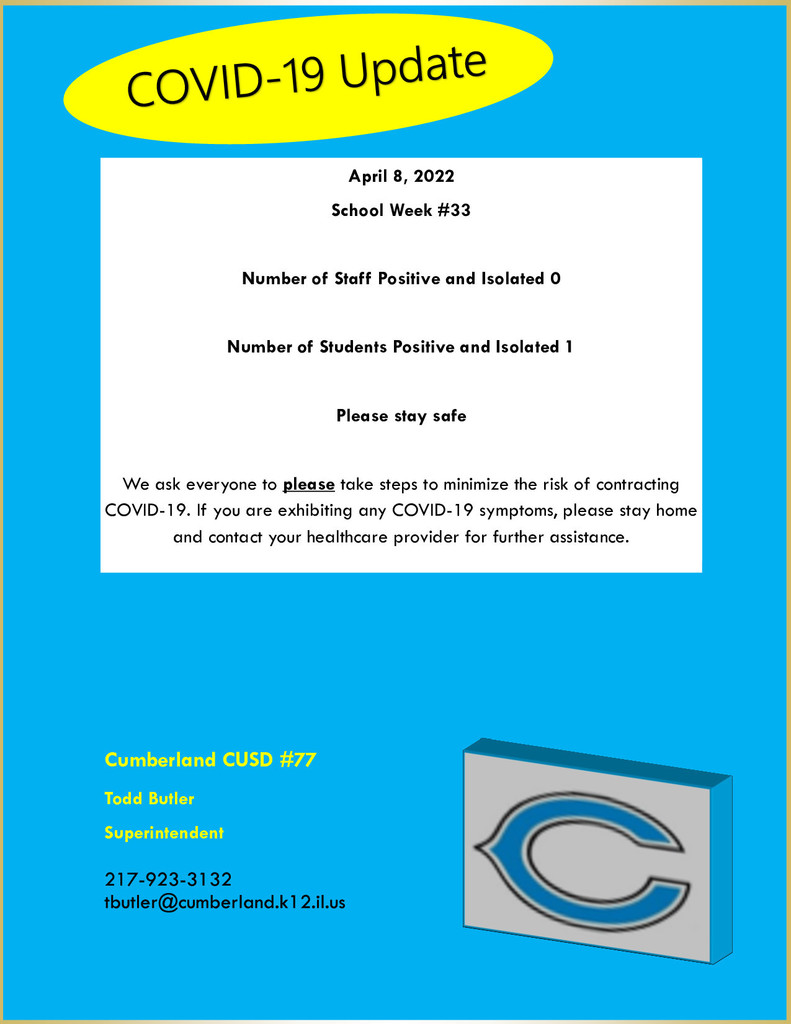 Since we have used all of our emergency days this year, we have school on all of the Fridays listed on the original school calendar. So, we DO have school tomorrow, April 8. The last day of student attendance is still May 19.

CHS Softball will be playing Windsor Stew-Stras on Tuesday, May 10th at 4:30 in Toledo. This game is to support 4 parents within the two softball families that are currently battling cancer. Below is a t-shirt order form.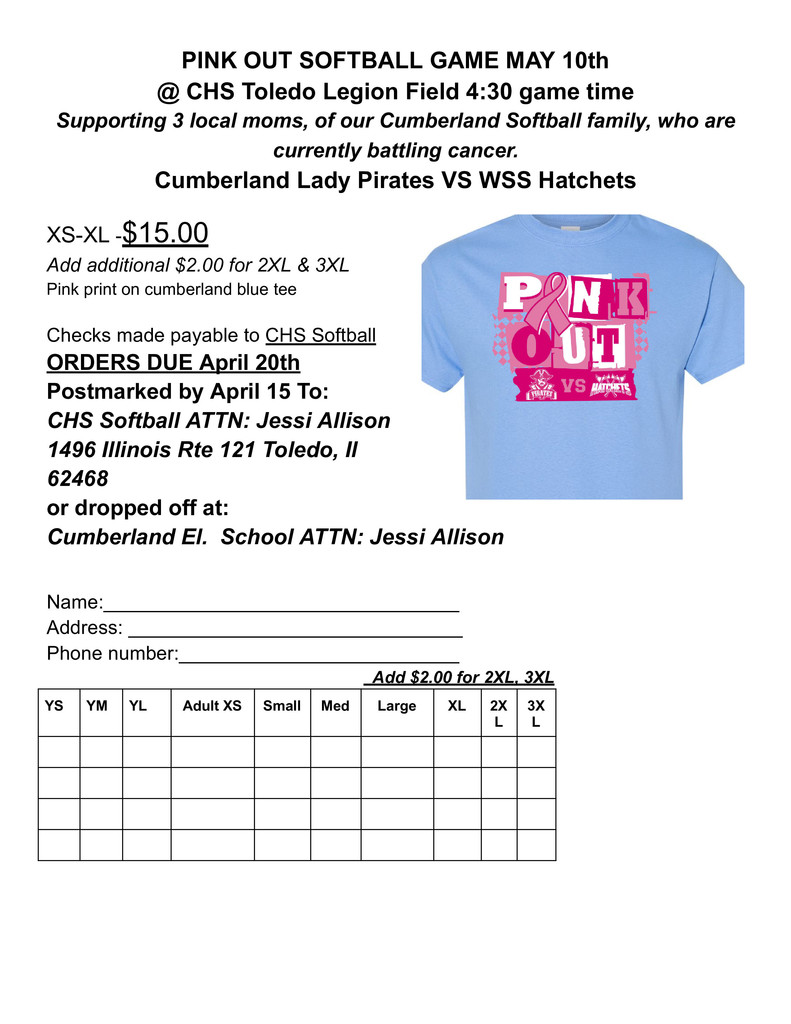 Covid Numbers - School Week #32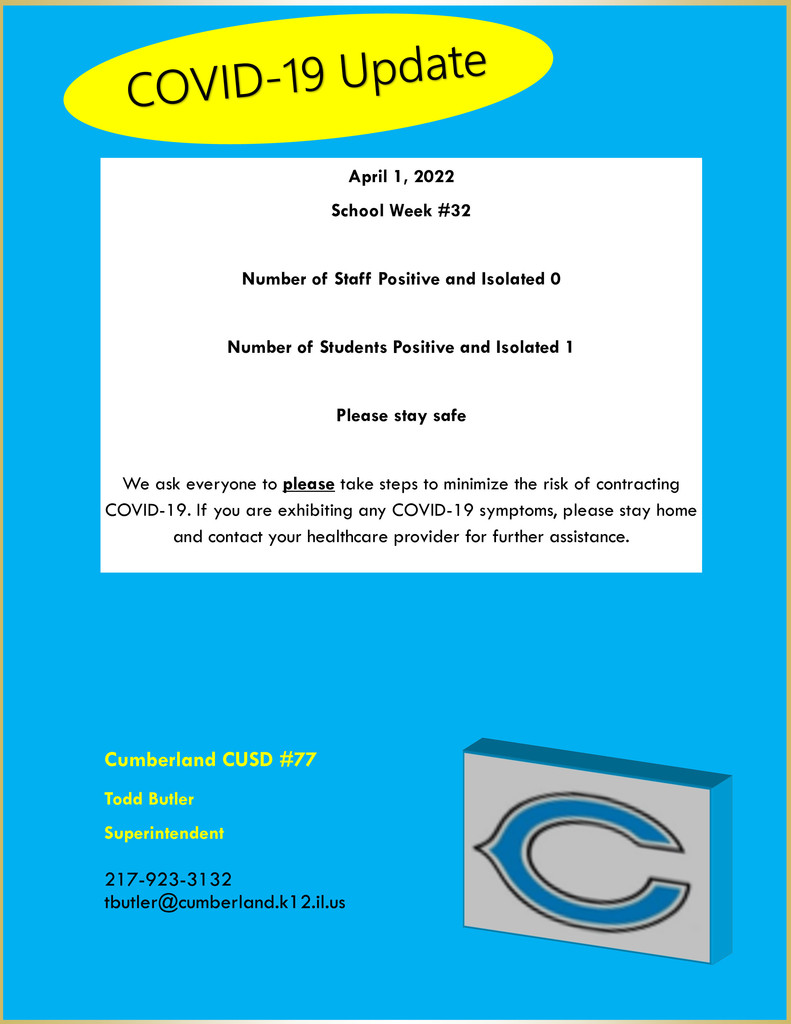 Covid Numbers - School Week 31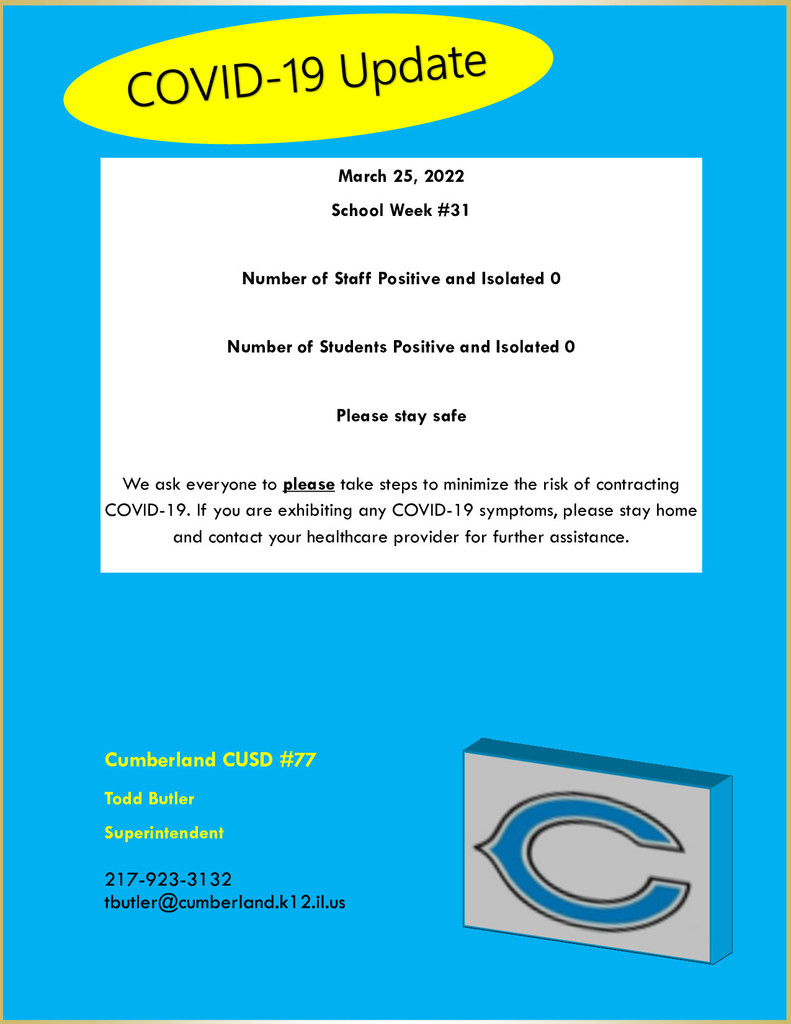 Covid Numbers - School Week #30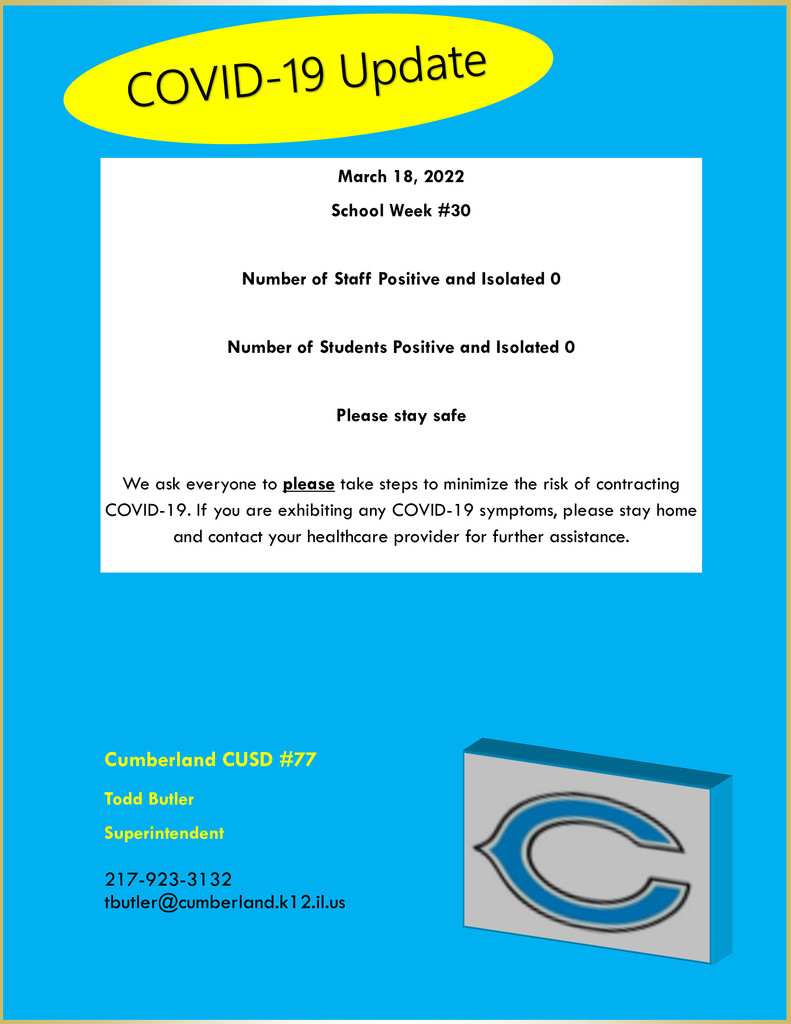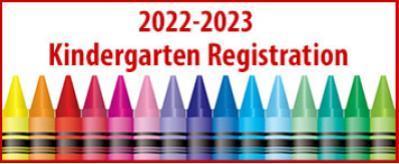 Covid Numbers - School Week #29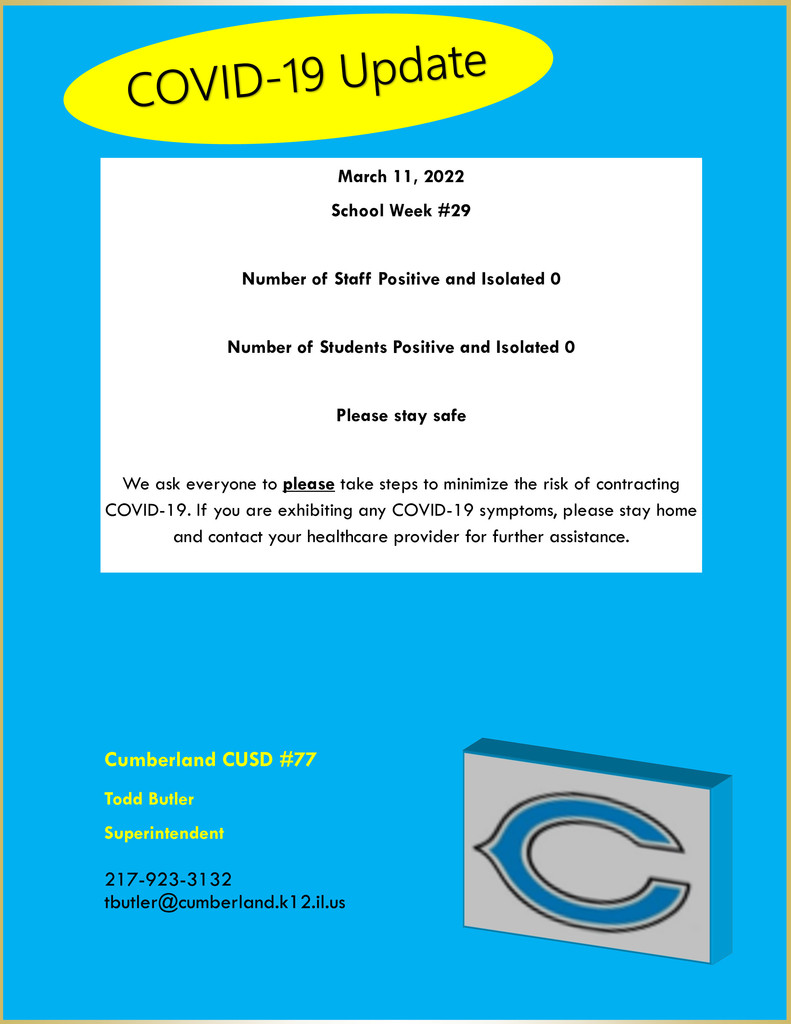 Early dismissal tomorrow!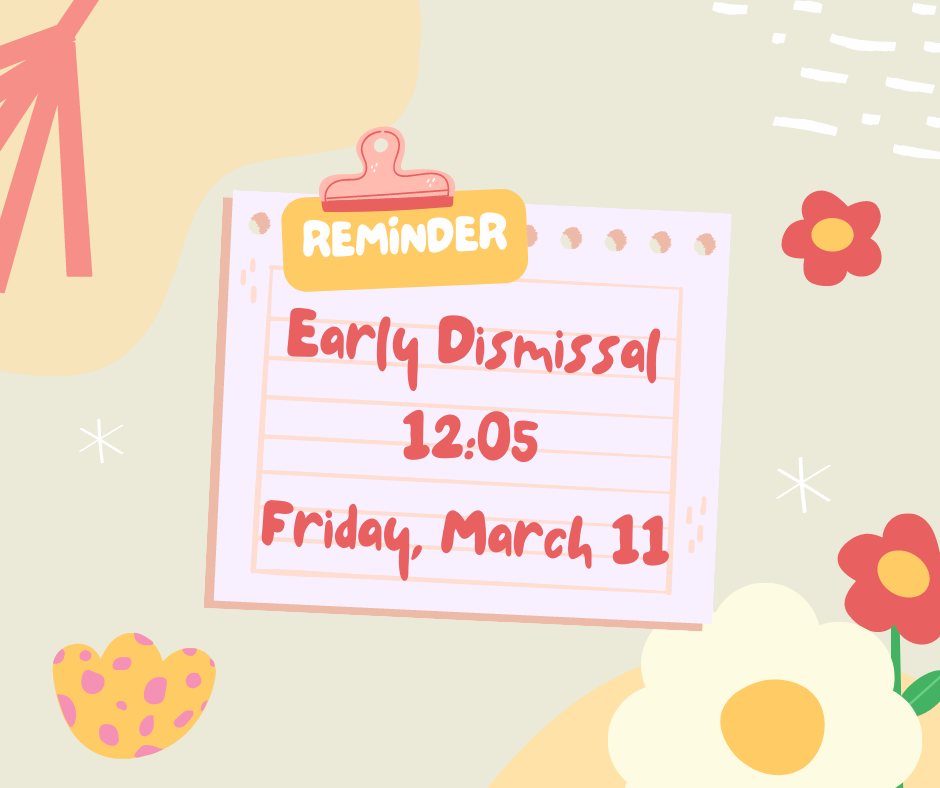 Covid Numbers - School Week #28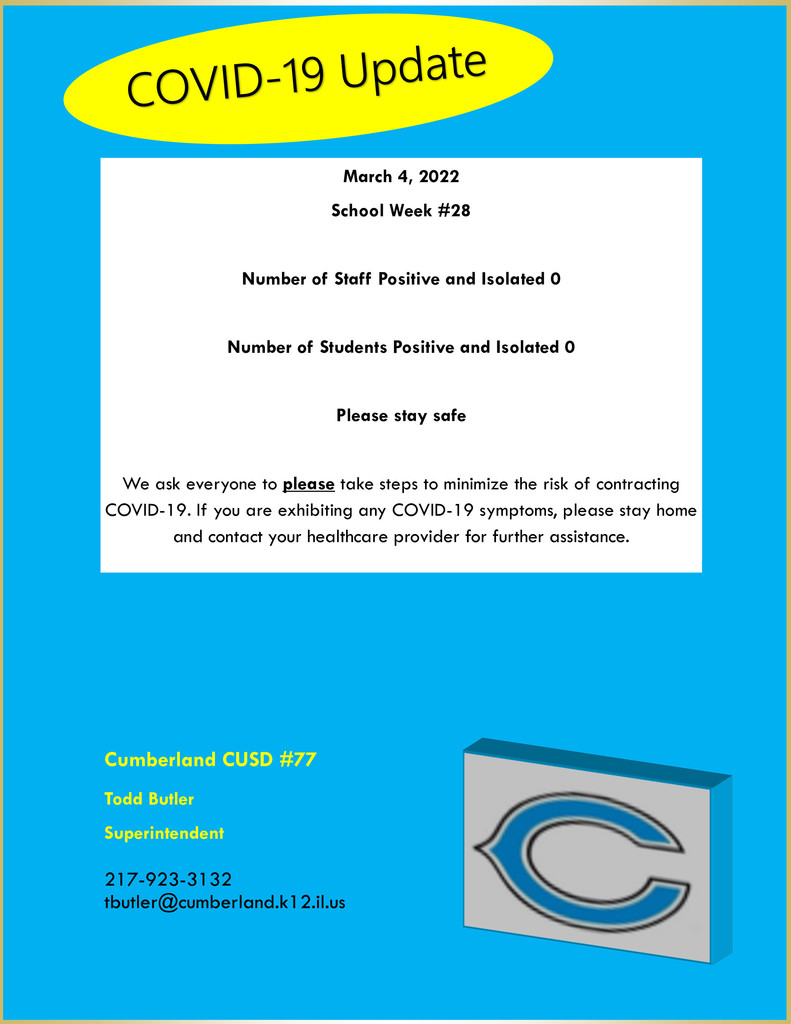 Cumberland Drama students will present Frozen Jr. on Friday, March 11, Saturday, March 12, and Sunday, March 13 at the Toledo Christian Church. Tickets are available at First Neighbor Bank (Greenup & Toledo), The Toledo Democrat office, and both school offices for $8. Tickets can also be purchased at the door prior to each performance. Don't wait! They are already selling quickly!

Covid Numbers - School Week #27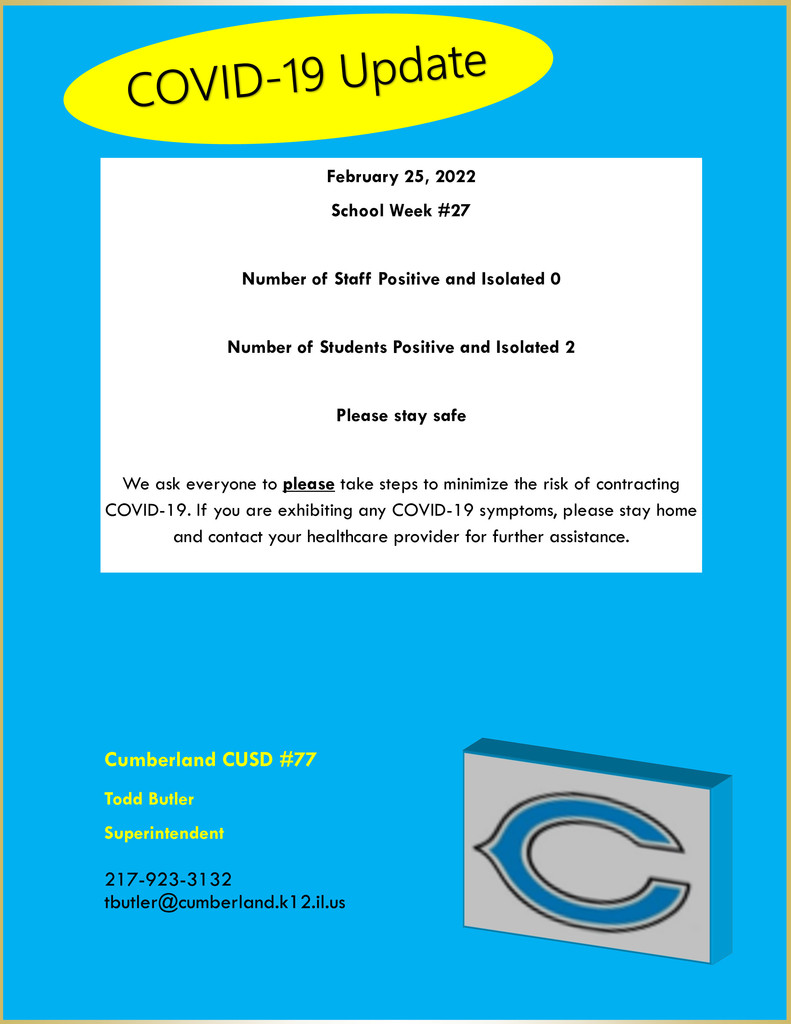 Jessica Spiker is the daughter and niece to former Cumberland Alumni and is the cousin to a couple students. Jessica was born with a heart condition in 2007. Due to this condition, her lungs had to work harder. In February of 2020, Jessica was the recipient of a transplant of both her heart and lungs. Now only 2 years later, her body is rejecting the transplant. Unfortunately, there isn't much the doctors can do. In support of Jessica and her family, we ask the students to wear purple tomorrow (2/25), Jessica's favorite color.

Parents of students attending Lerna Bridges School: Due to the Mattoon and Charleston school districts dismissing early today, the Lerna Bridges School will also have early dismissal.