Reminder: School resumes tomorrow (1/4/22). We look forward to seeing everyone!

Covid Numbers - School Week #19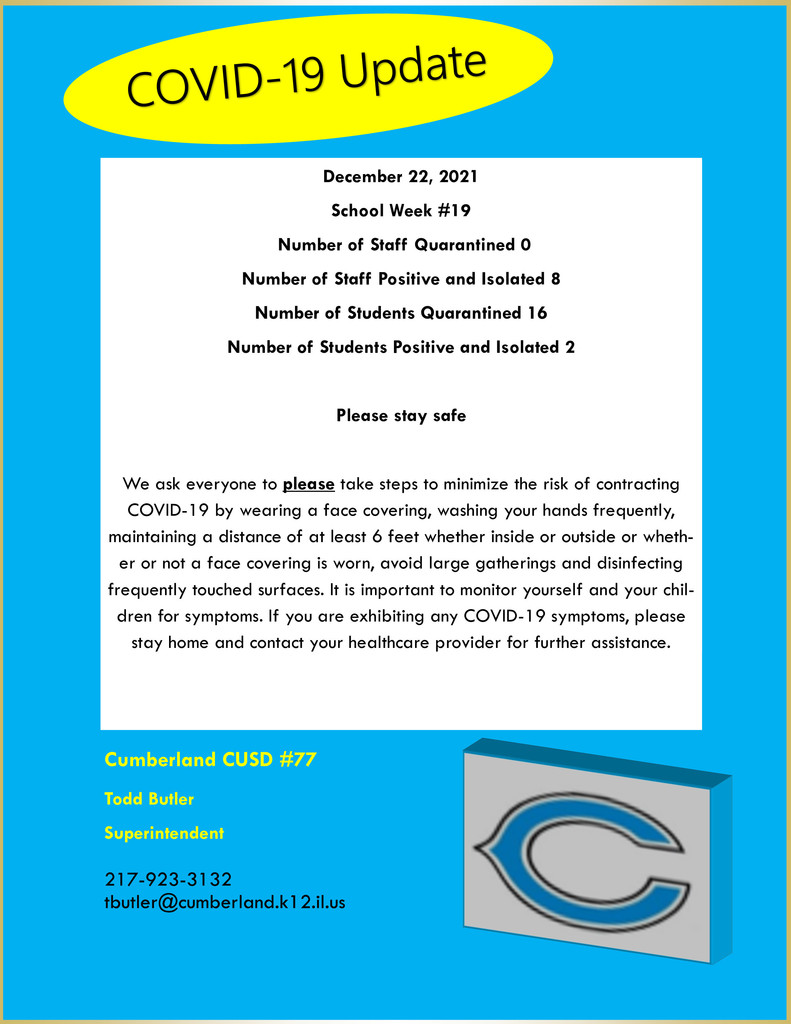 We had some very special visitors surprise the students as they left for Christmas break today!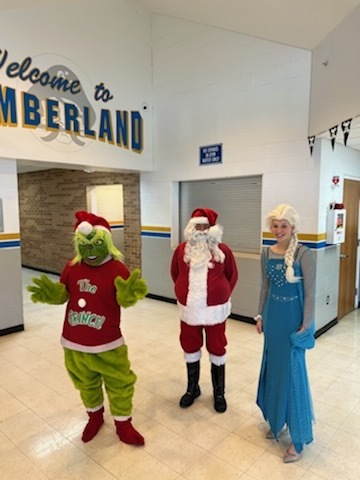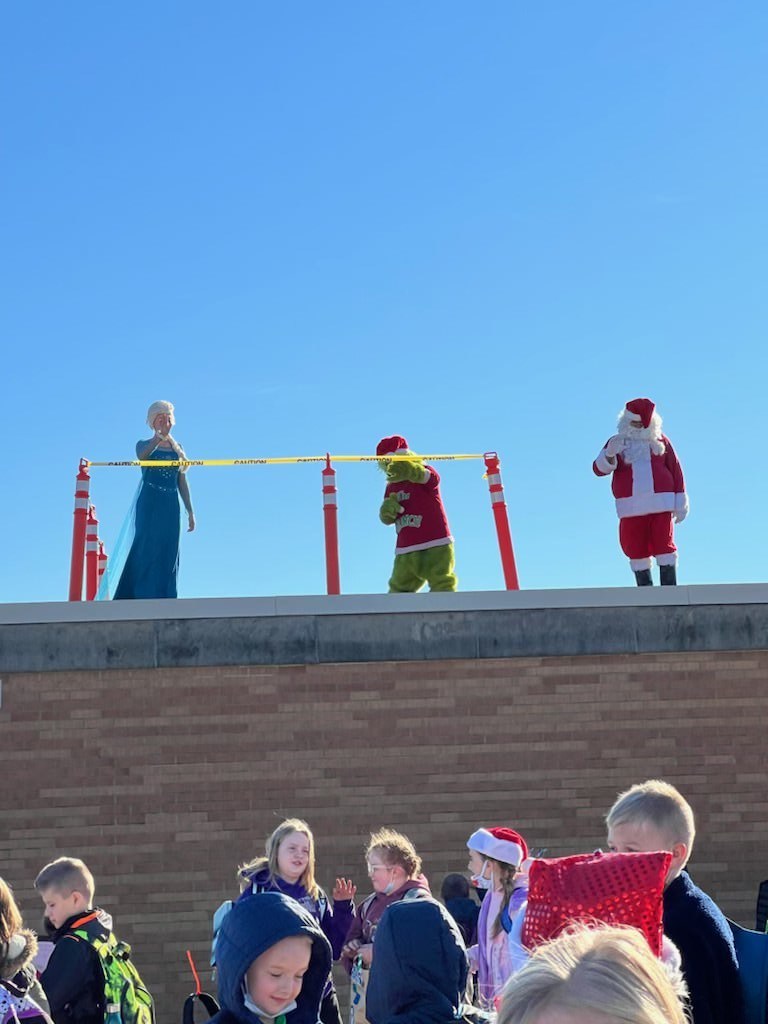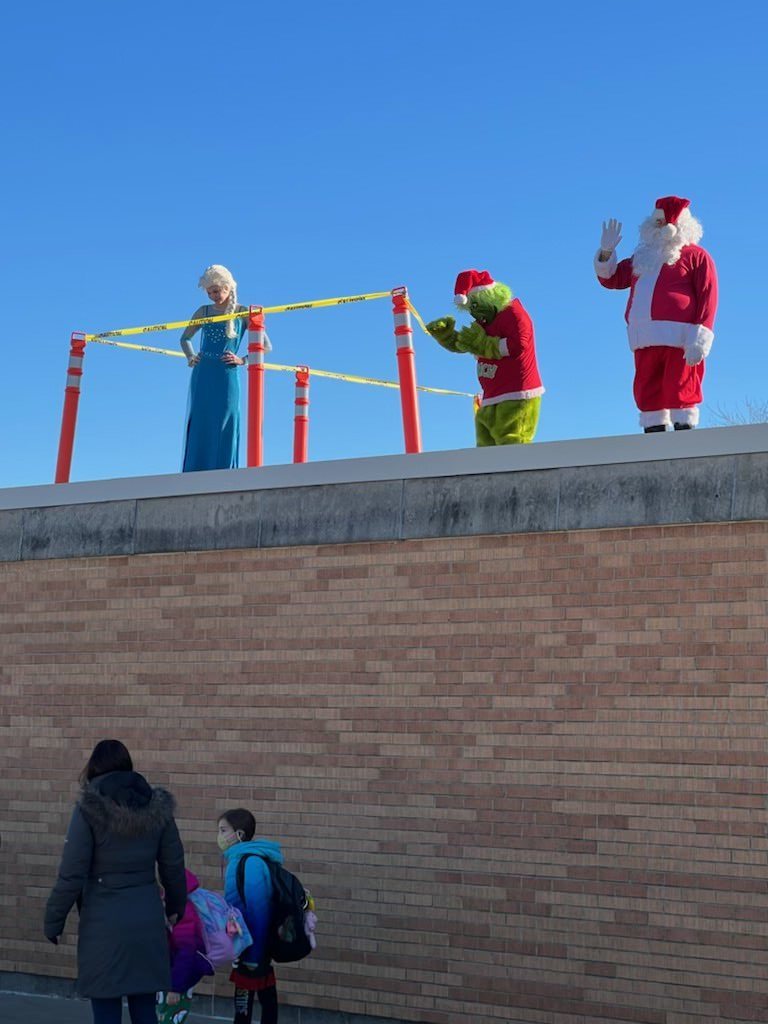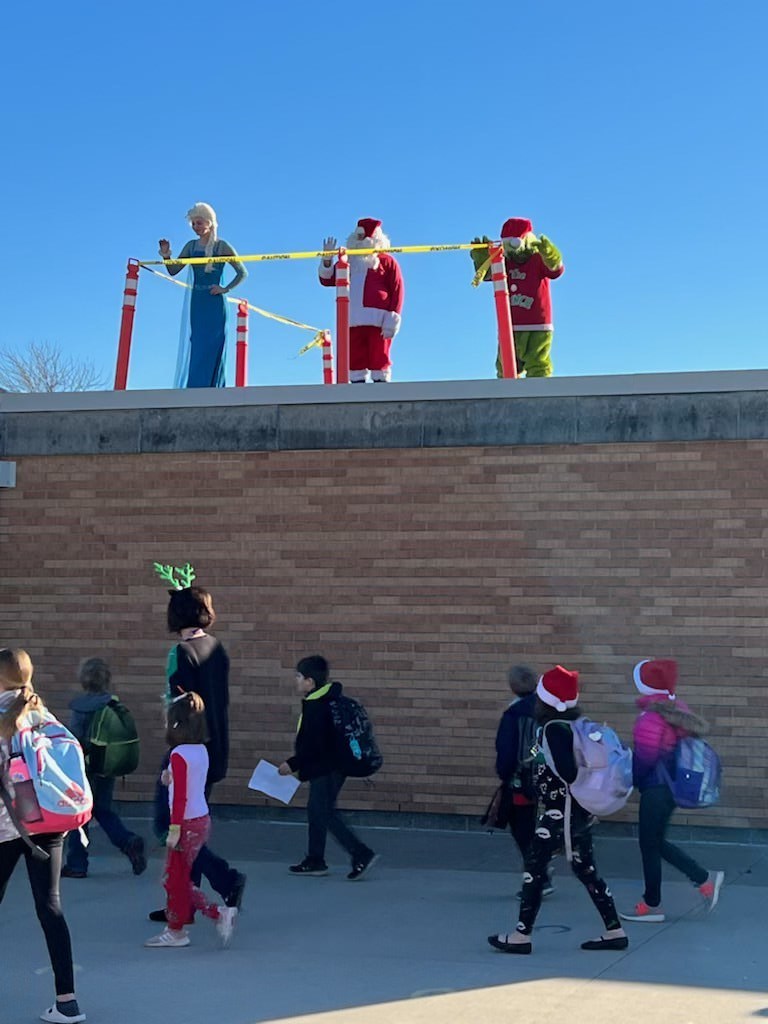 Covid Numbers - School Week #18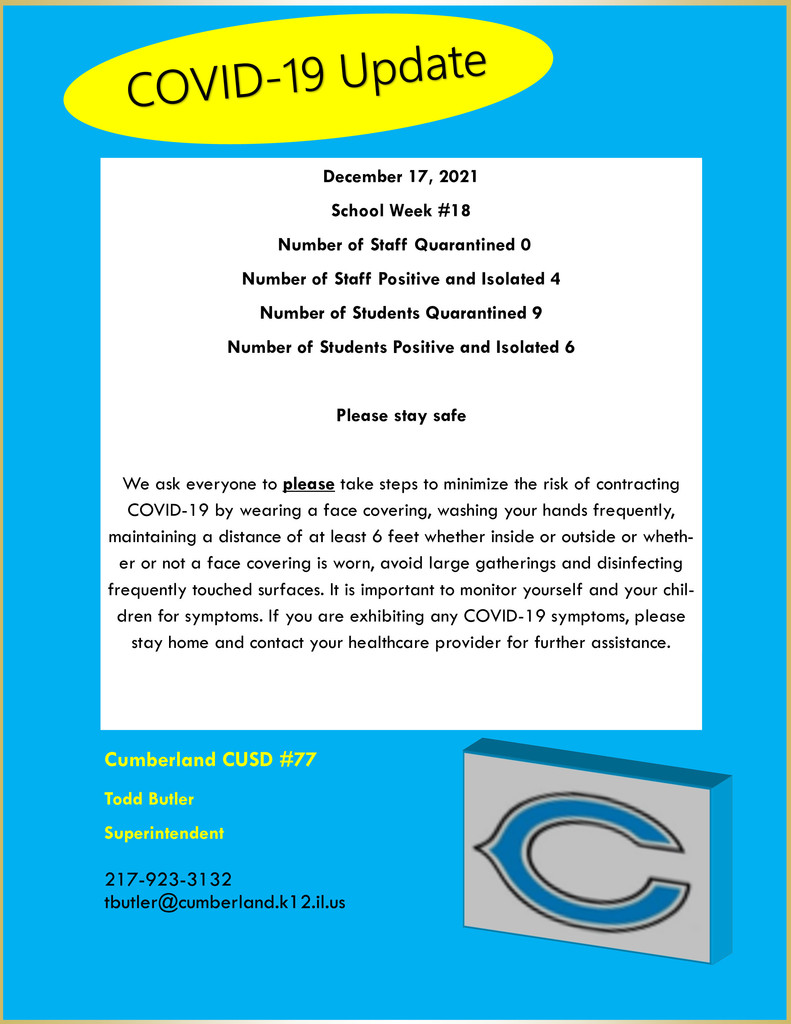 Covid Numbers - School Week 17

December Raiders of the Month for Cumberland Elementary and Middle school are featured for going above and beyond showing the Raider R's: Respectful, Reliable, Responsible" Students pictured are Ellie Strader, Bronx Clapp, and Olivia Jackson.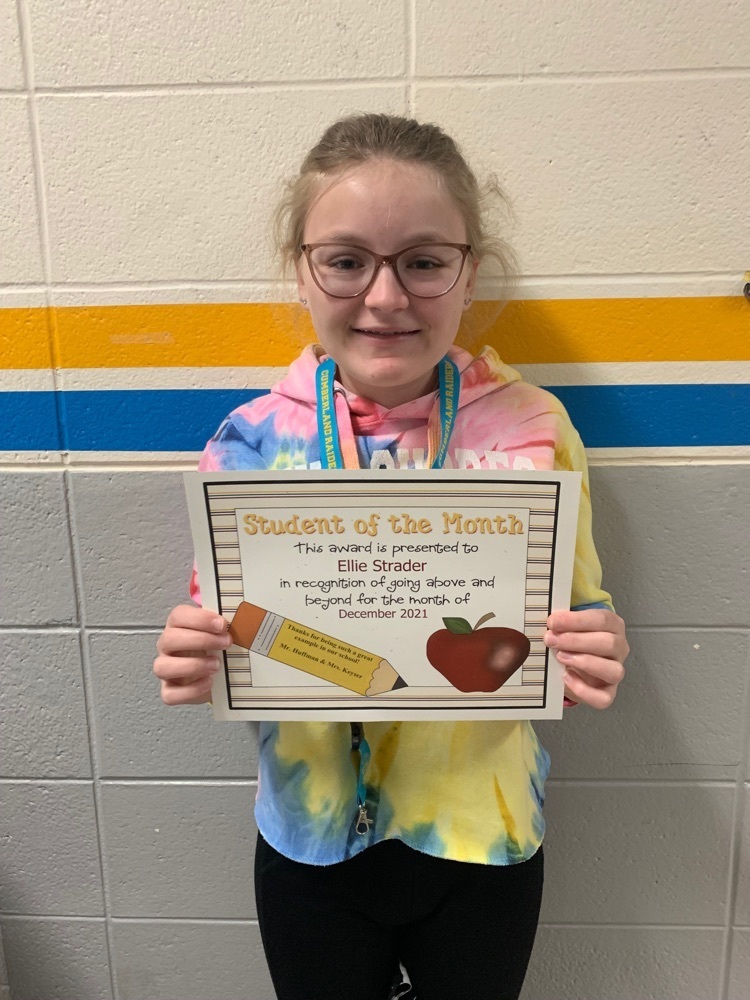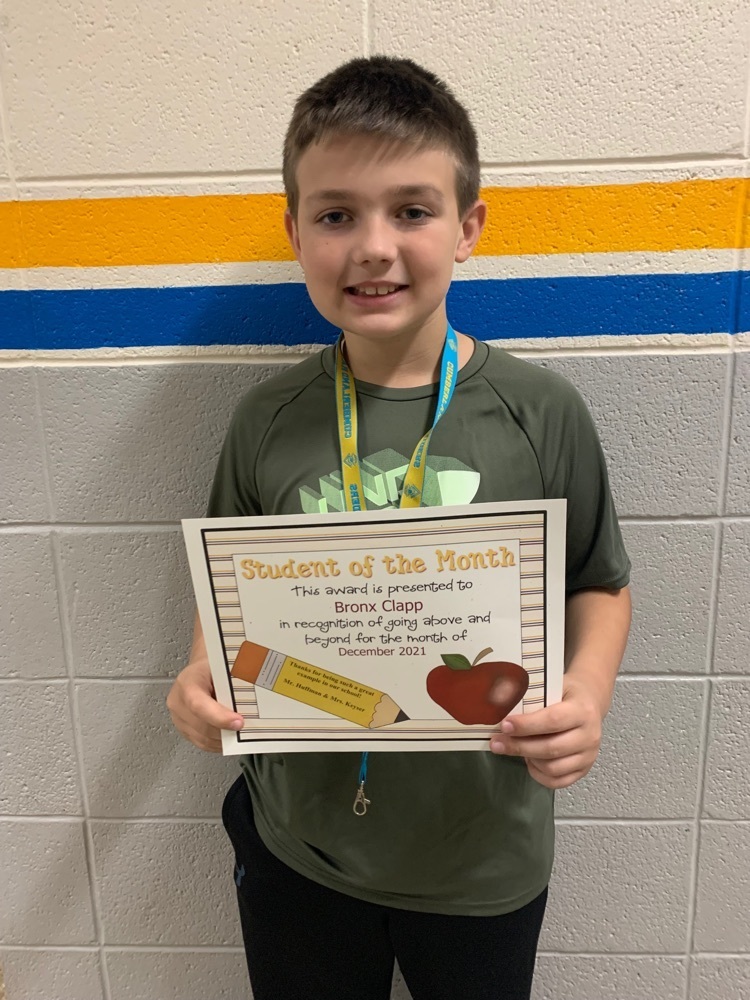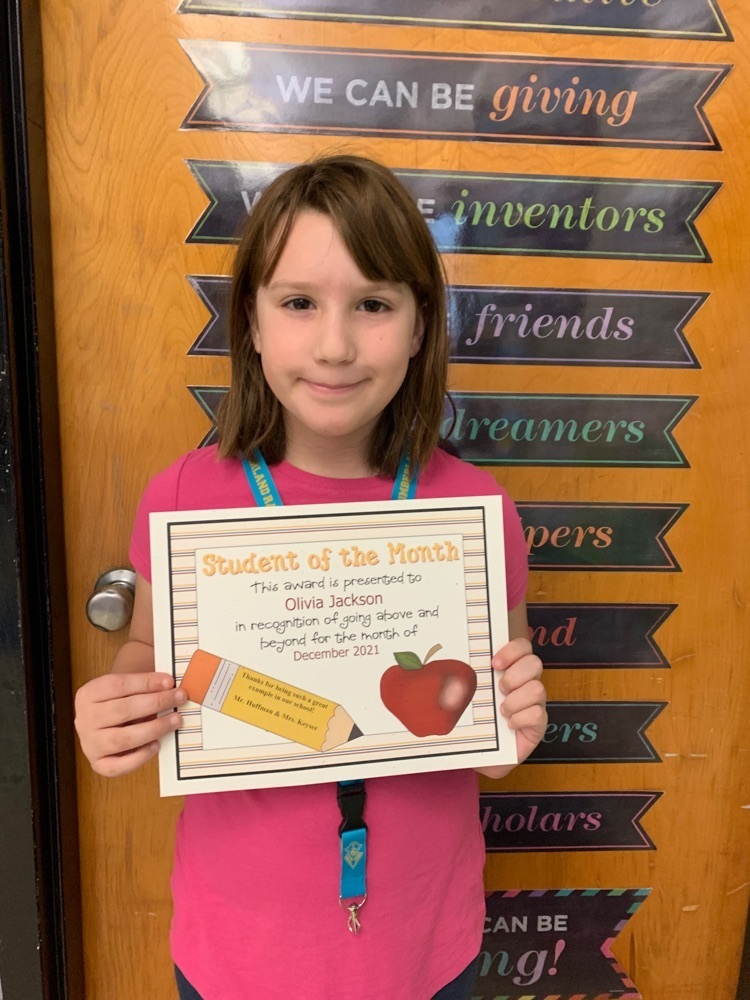 Covid Numbers - School Week 16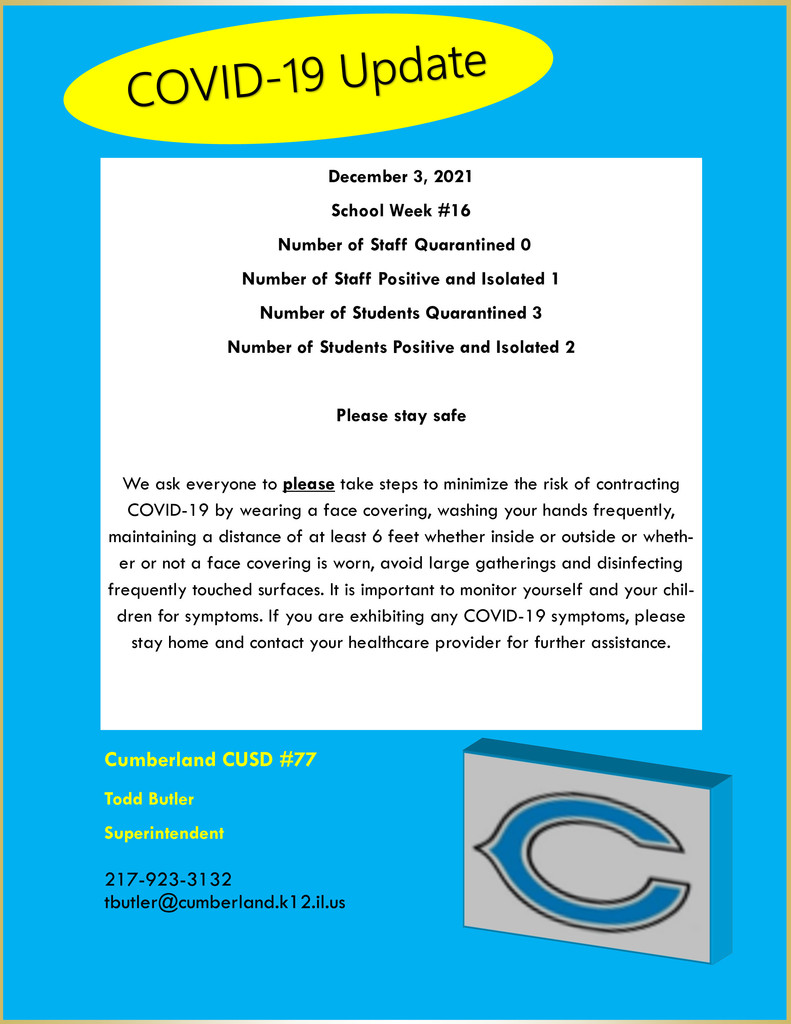 Covid Numbers - School Week 15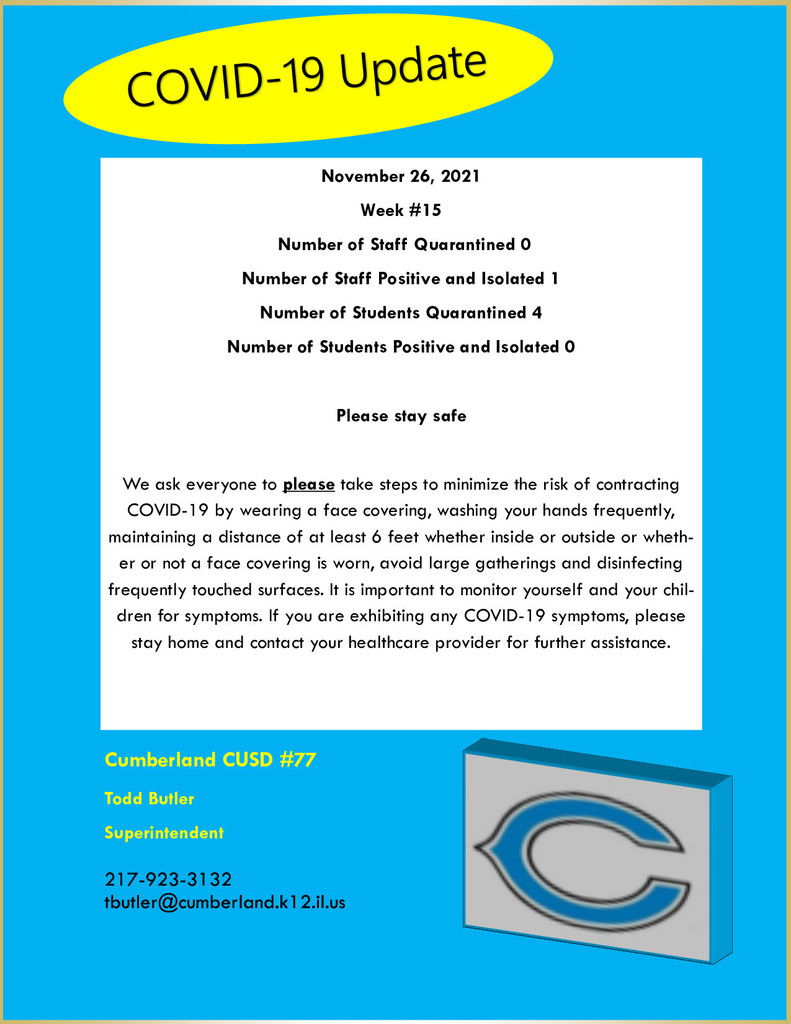 Reminder: School dismisses at 2:20 PM tomorrow (11/23) for Thanksgiving Holiday. School resumes on Monday, November 29.

Cumberland Unit #77 has the following position available for the 2021-2022 school year: Paraprofessional Aide. The following positions are available for the 2022-2023 school year: 2 Elementary Teachers, 2 Special Education Teachers, and a Middle School Health/PE teacher.
https://www.illinoiseducationjobbank.org/jobs/search-results

Covid Numbers - School Week 14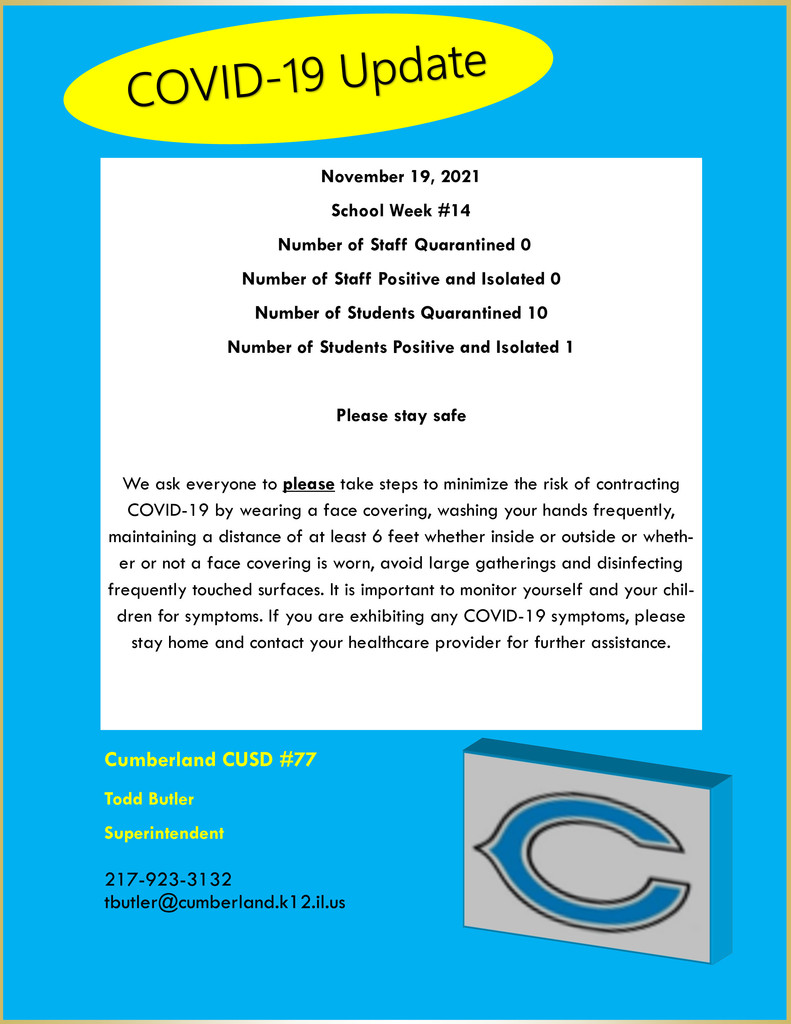 The Cumberland CUSD #77 School Board will have its regularly scheduled meeting on Thursday, November 18, at 6 PM in the grade school cafeteria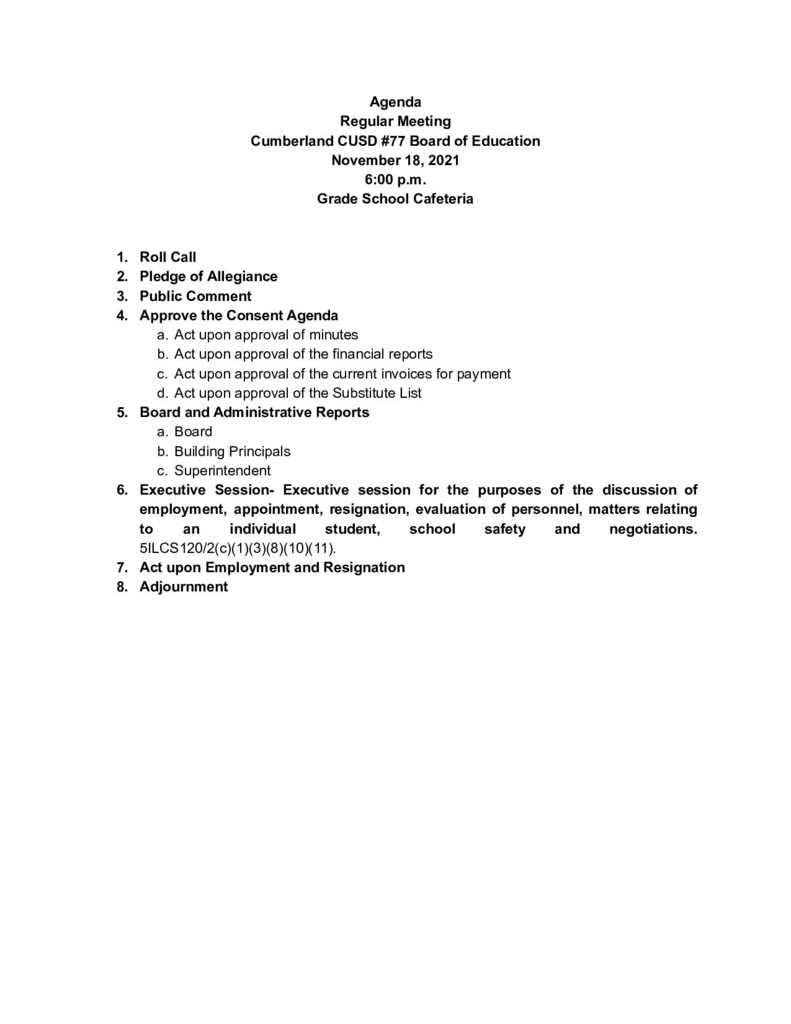 Thank you Veterans!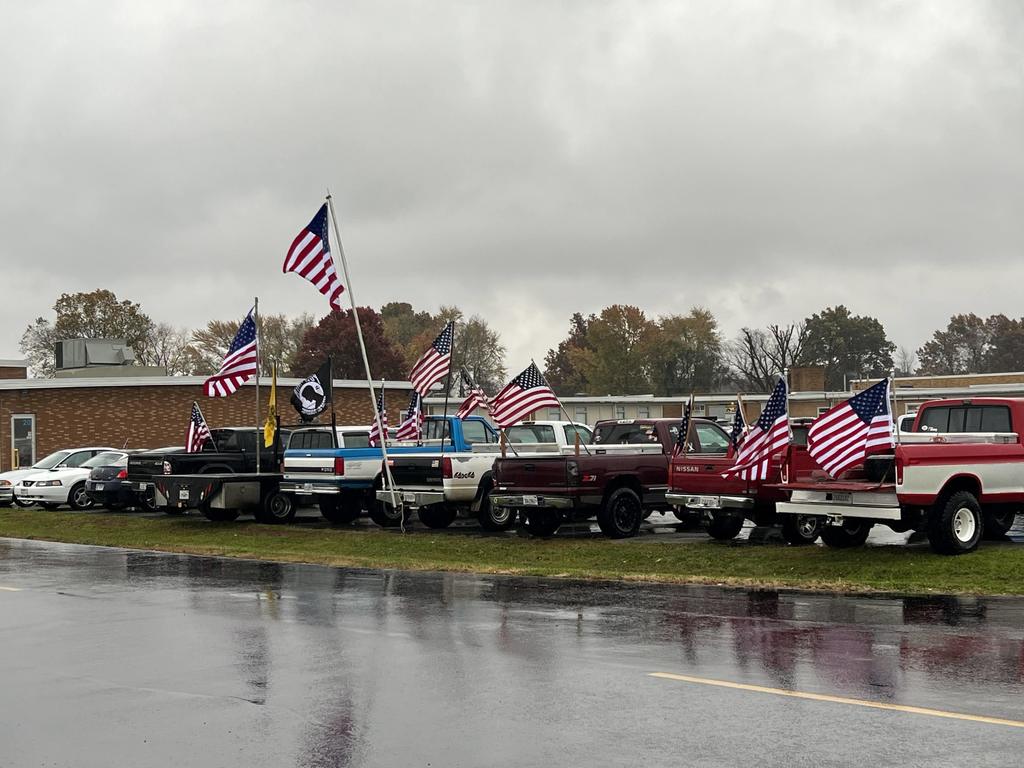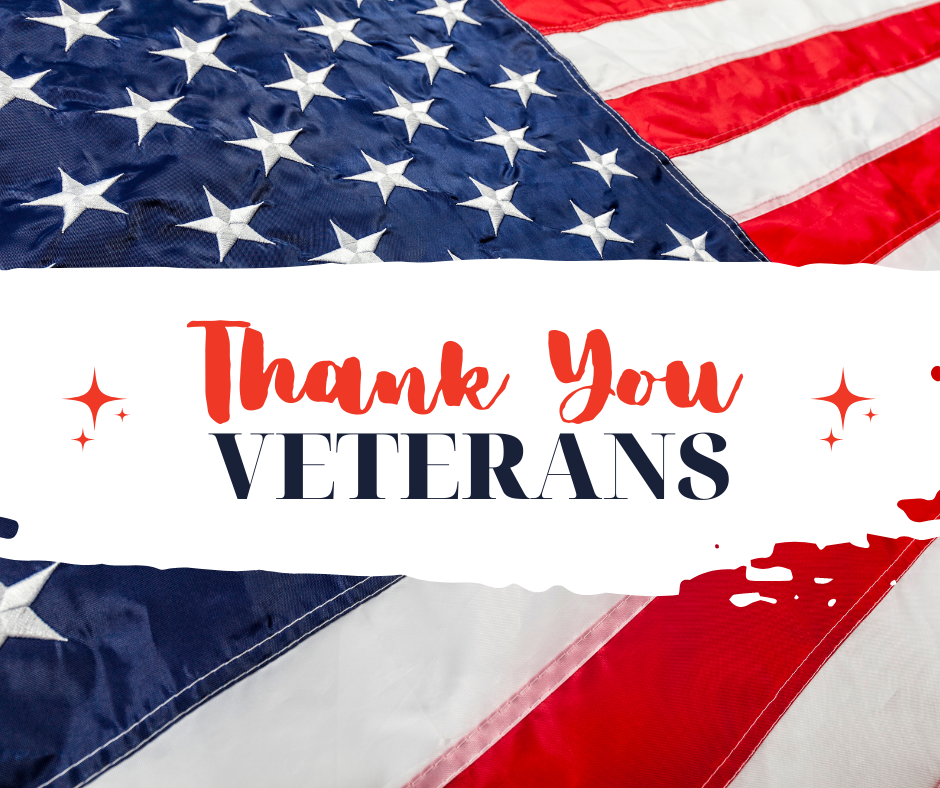 Admission for the Meet the Pirates night next Friday, 11/19, will be a non-perishable food item for the local food bank.

Covid Numbers - School Week 12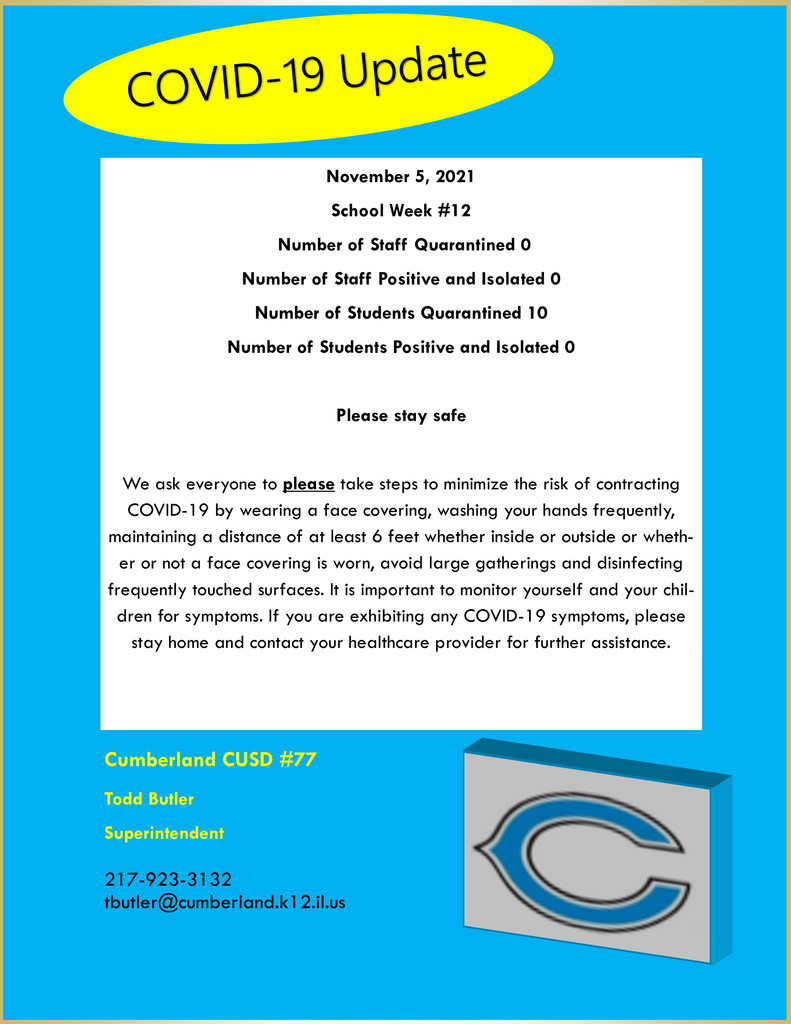 Cumberland CUSD #77 will be presenting our annual appreciation for our Veterans in virtual format on Thursday, November 11. Viewing of our many students and their contributions to this event will be visible from our school website at
www.cumberland.k12.il.us
. You will find a link for "Veterans Day 2021" which will take you directly to our tribute. If you have any Veteran or active duty service man or woman that you wish to have listed in our Power Point document, please email Mr. Daniel Huffman at
dhuffman@cusd77.org
by Thursday, November 4. If you have previously listed your Veteran or active duty service man or woman in the past, you do not need to send that information again unless he or she has achieved a higher ranking or change in status. Thank you to all of you who have sacrificed so much for all of us! Further questions can be directed to Mrs. Stacy Keyser, Cumberland Middle School Principal at
skeyser@cusd77.org
.