Early dismissal tomorrow!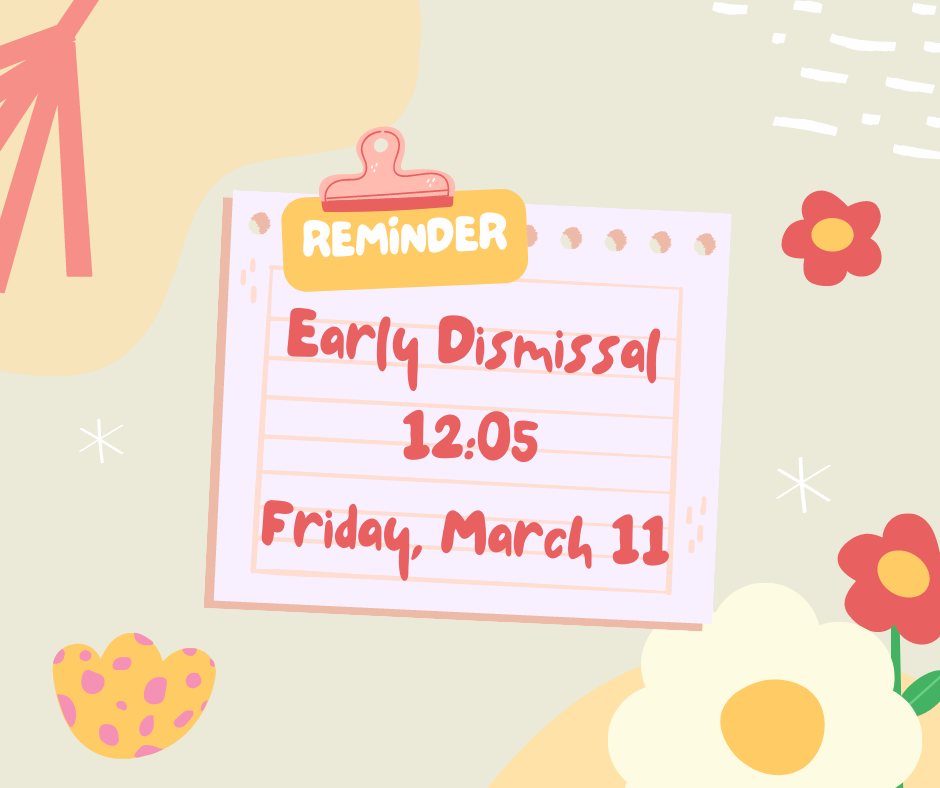 Covid Numbers - School Week #28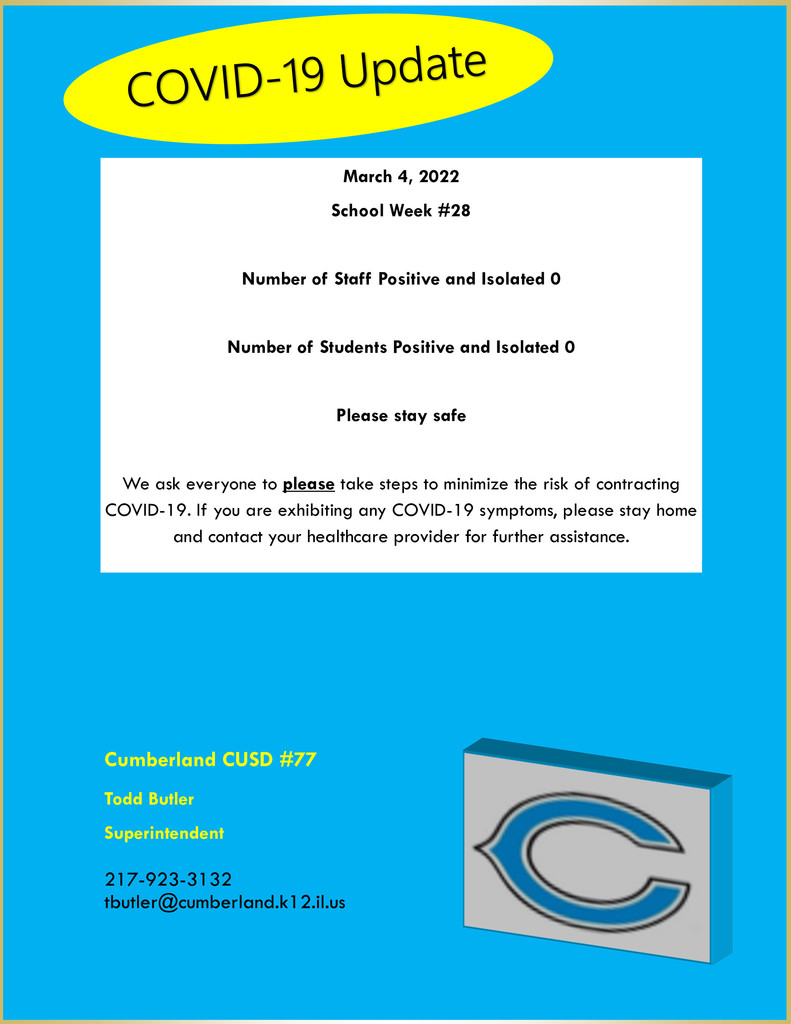 Cumberland Drama students will present Frozen Jr. on Friday, March 11, Saturday, March 12, and Sunday, March 13 at the Toledo Christian Church. Tickets are available at First Neighbor Bank (Greenup & Toledo), The Toledo Democrat office, and both school offices for $8. Tickets can also be purchased at the door prior to each performance. Don't wait! They are already selling quickly!

Covid Numbers - School Week #27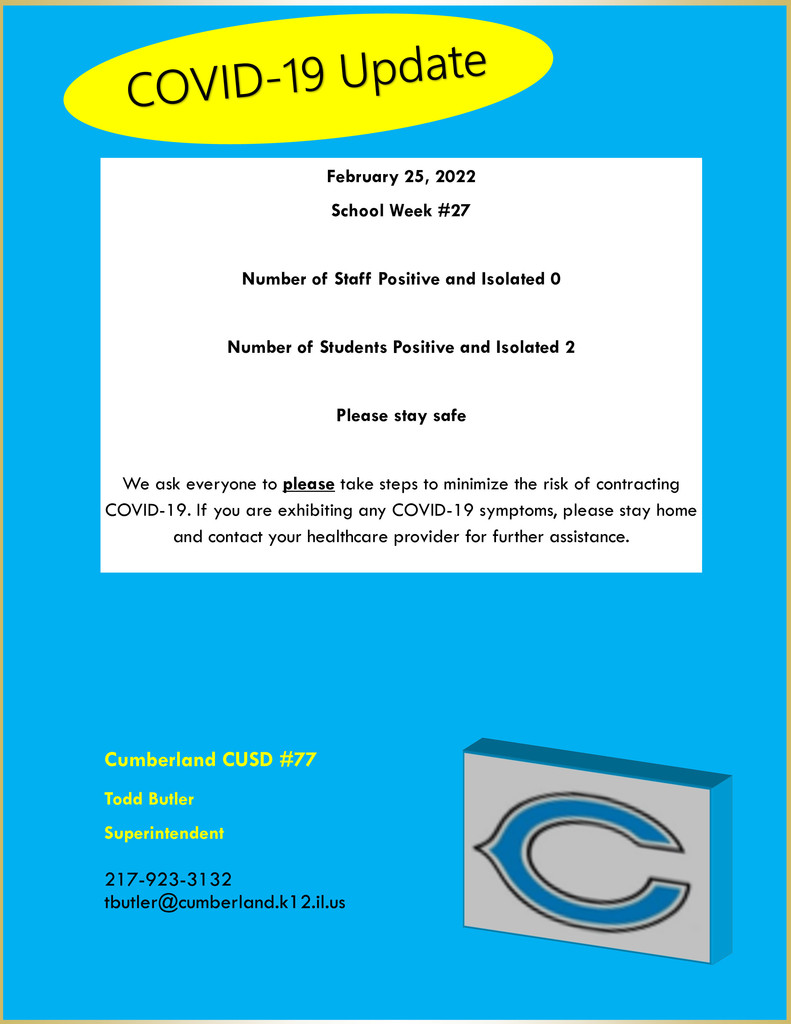 Jessica Spiker is the daughter and niece to former Cumberland Alumni and is the cousin to a couple students. Jessica was born with a heart condition in 2007. Due to this condition, her lungs had to work harder. In February of 2020, Jessica was the recipient of a transplant of both her heart and lungs. Now only 2 years later, her body is rejecting the transplant. Unfortunately, there isn't much the doctors can do. In support of Jessica and her family, we ask the students to wear purple tomorrow (2/25), Jessica's favorite color.

Parents of students attending Lerna Bridges School: Due to the Mattoon and Charleston school districts dismissing early today, the Lerna Bridges School will also have early dismissal.

Dental forms are due today 02/22/2022. If anyone hasn't turned these in to Nurse Peters, please fax them to her at 217-923-5449 or email them to her at
dpeters@cusd77.org
as soon as possible.

Covid Numbers - School Week #26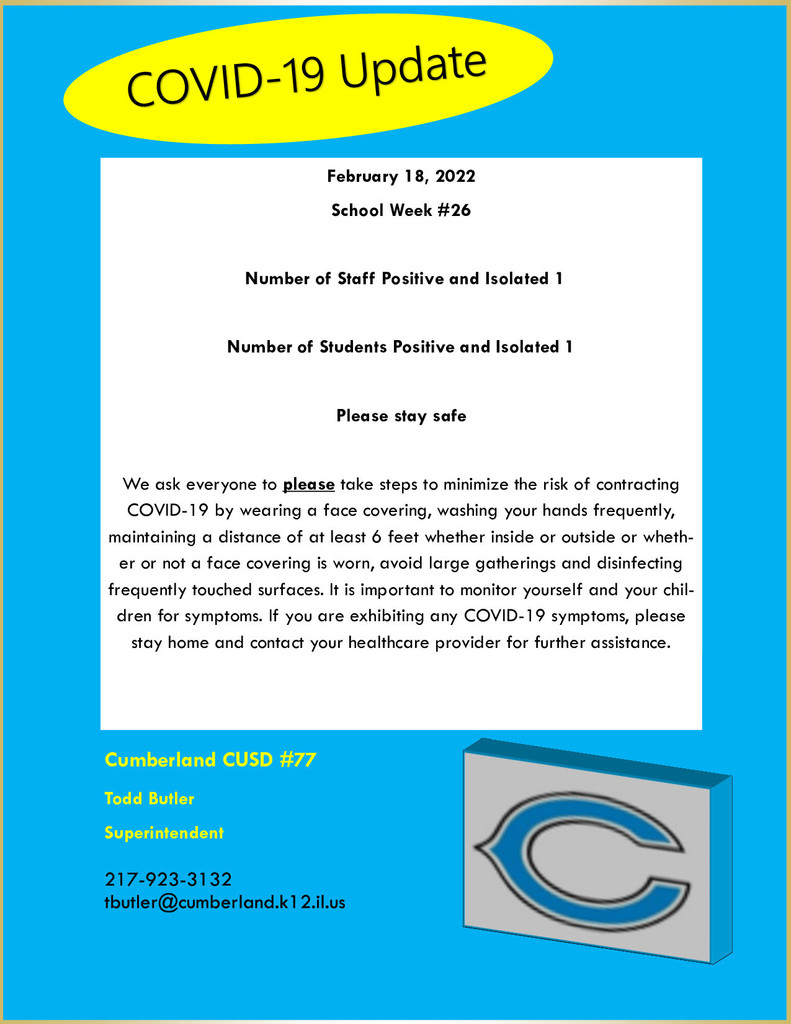 The Cumberland boys basketball game scheduled for Thursday, February 17 has been moved to Wednesday, February 16 with a varsity only game starting at 6:00.

Covid Numbers - School Week #25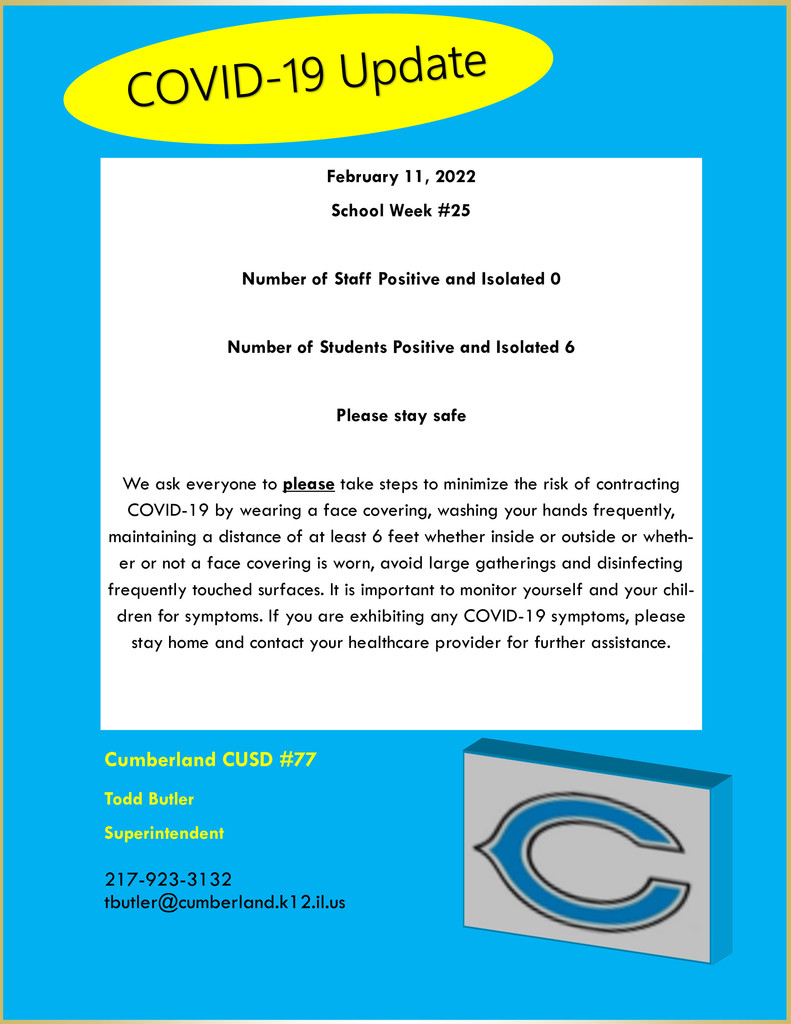 Project H.E.L.P. Preschool Round Up for 2-5 year olds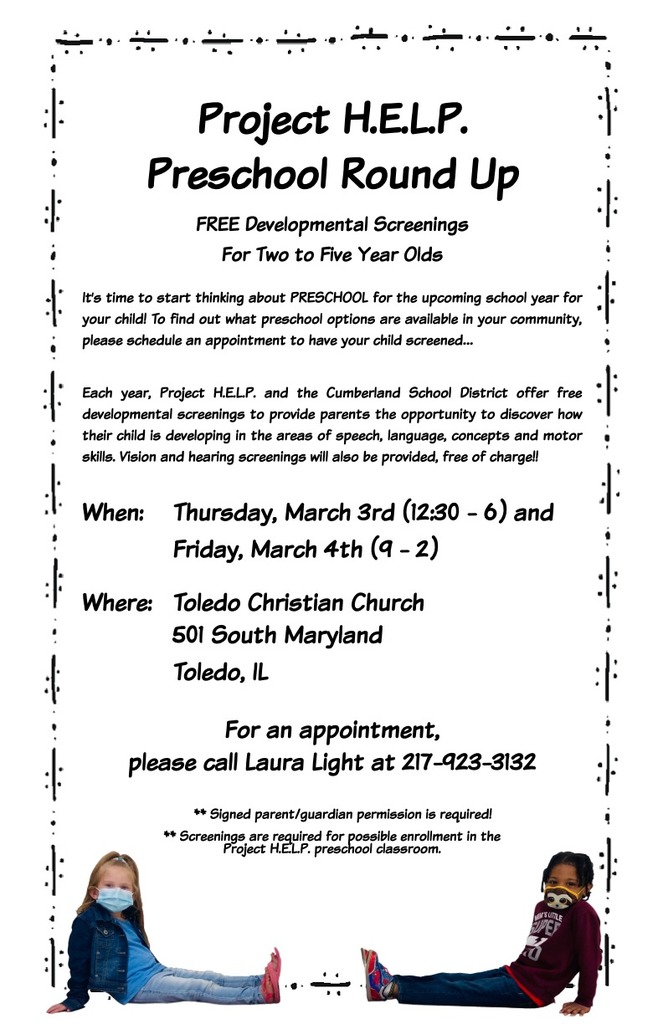 Due to the weather forecast, the Cumberland Drama Fundraiser Breakfast and Silent Auction has been moved to Saturday, February 12, 2022 from 7am-10am at the Toledo Christian Church. Please come and enjoy breakfast, bid on your favorite silent auction items, and meet the princesses, Elsa and Anna!
https://fb.me/e/1yRYs66aP

Covid Numbers - School Week #23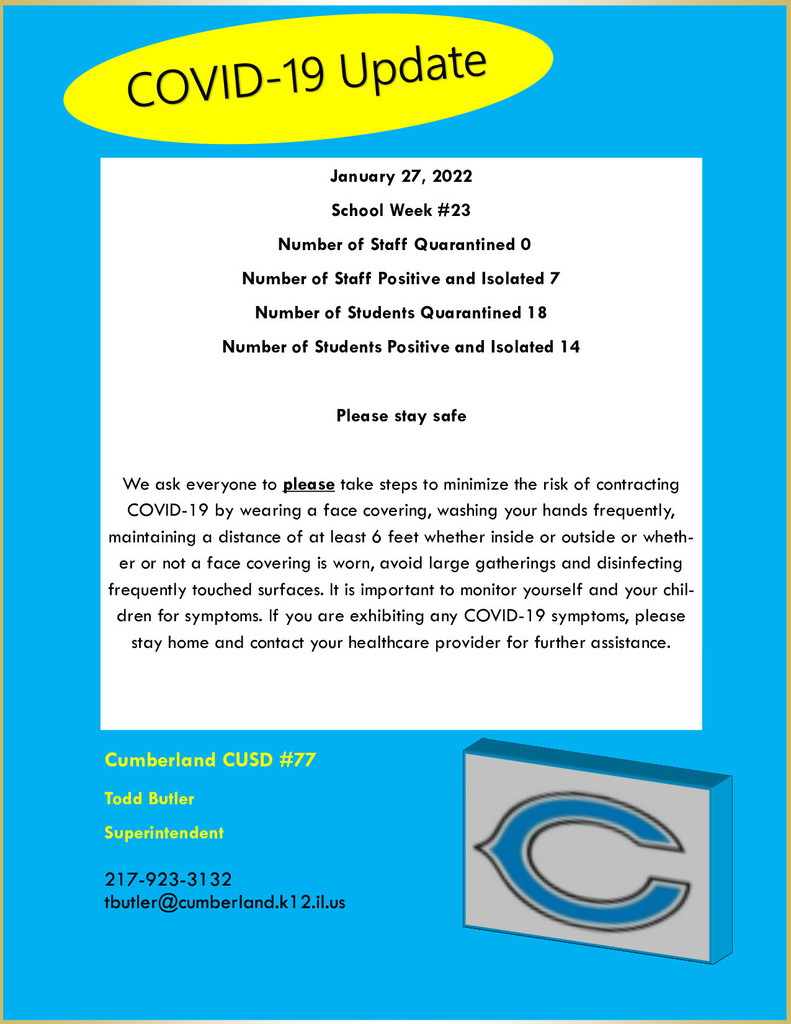 Covid Numbers - School Week #22

2022 5Essentials Parent Survey The 5Essentials is an annual statewide survey that gathers information on five indicators: leaders, teachers, families, environments, and instruction. As a result of parent/guardian participation in the survey, the District can better understand how it is doing and guide continuous improvement. Please take a few minutes to complete the survey by following this link;
http://survey.5-essentials.org/illinois/survey/parent/

We would like to sincerely thank everyone who contributed to our Holiday Book Drive. We collected 45 new books! Your generosity has helped our library grow to better serve our district. We appreciate your thoughtfulness!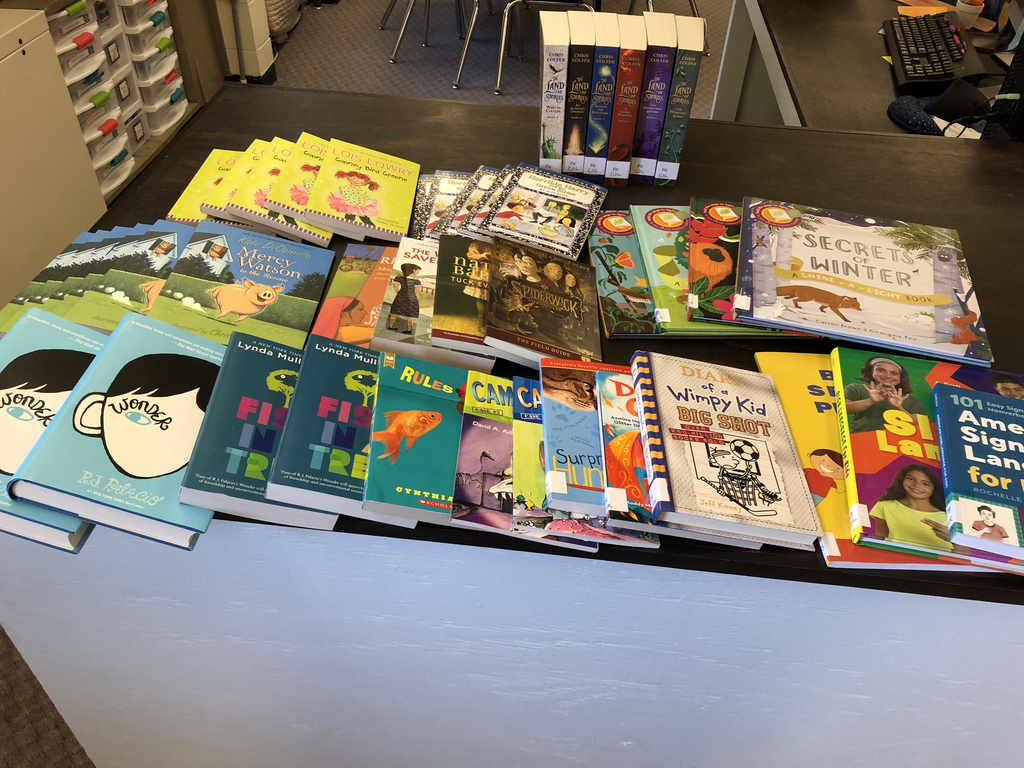 There will be a Blood Drive at Cumberland Elementary School on January 25, 2022 from 2:30-6:30 PM. Please donate if you can.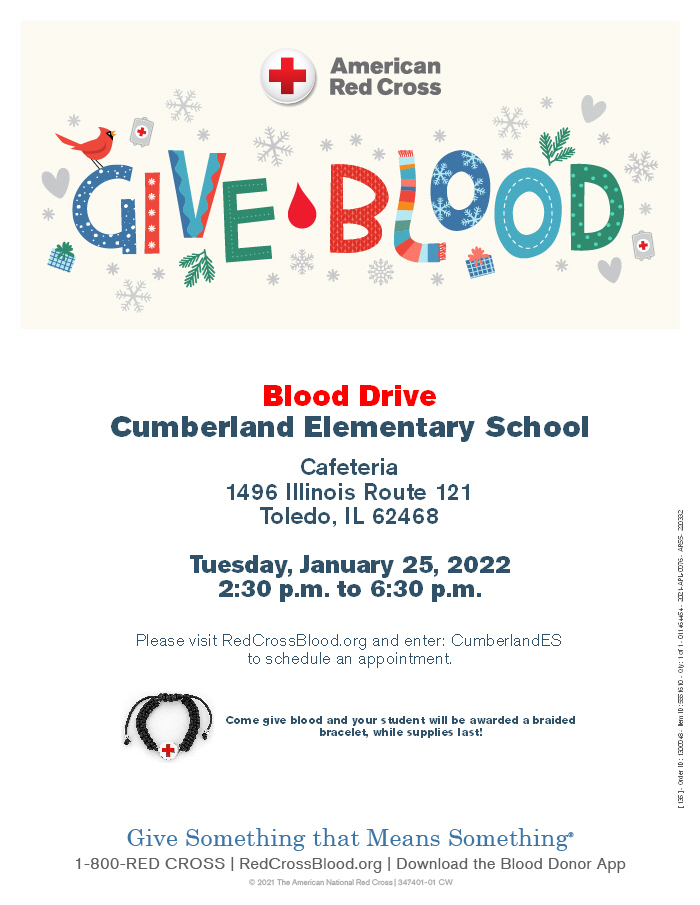 Covid Numbers - School Week #20