There are currently openings for bus drivers at Cumberland CUSD #77. To apply for this position, please send your credentials to Todd Butler, Superintendent, at
tbutler@cusd77.org
. For more information, call (217)923-3132.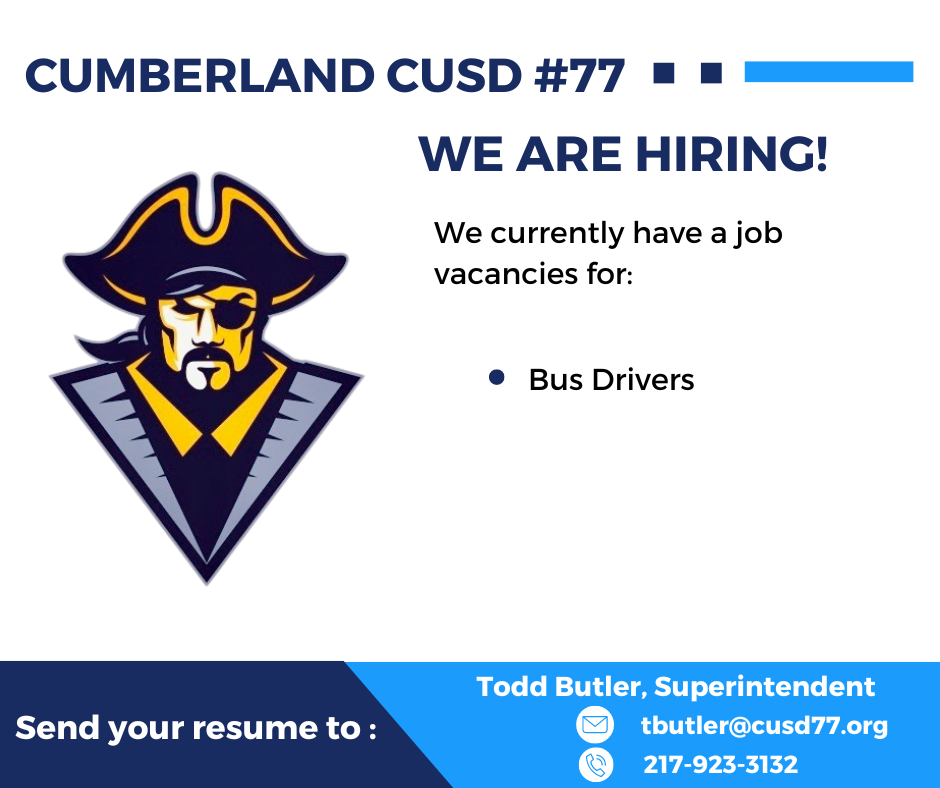 Cumberland Elementary and Middle Schools have an opening for a Secretary and Custodian beginning in January 2023. Interested applicants should send their credentials to Daniel Huffman at
dhuffman@cusd77.org
and Stacy Keyser at
skeyser@cusd77.org
. Applications are due by December 9.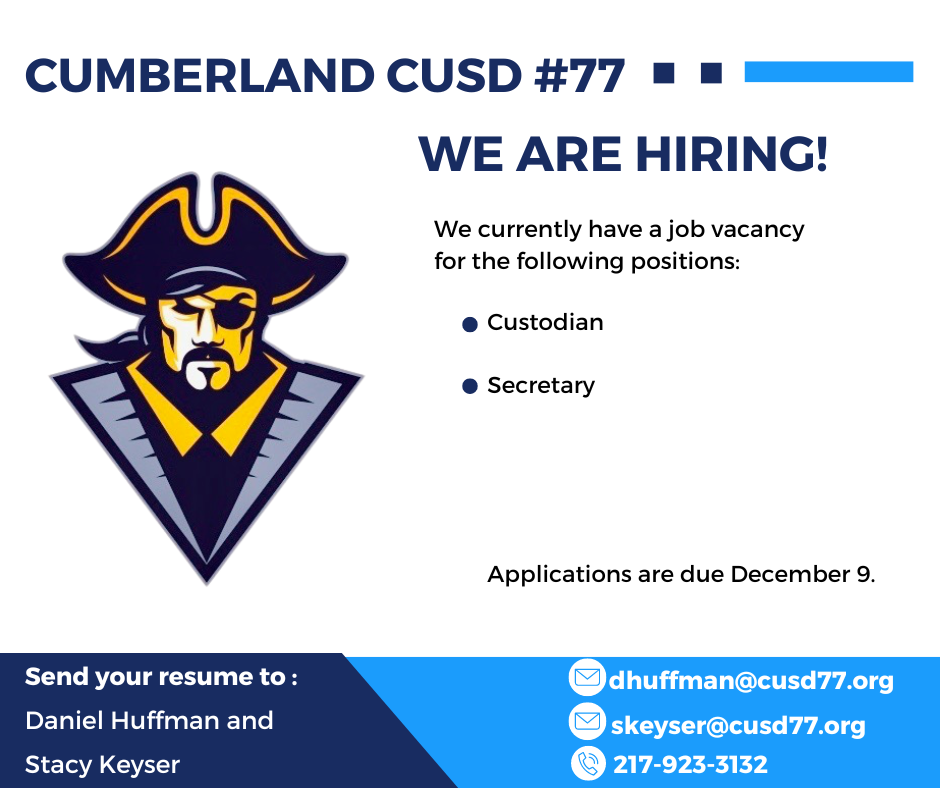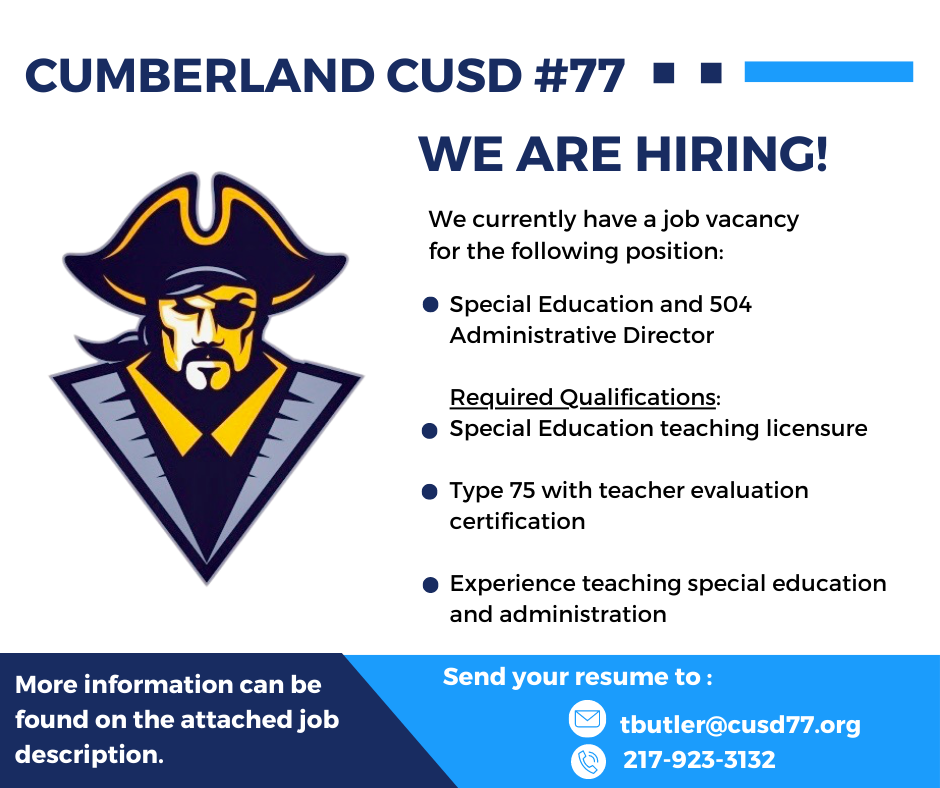 Upcoming Holiday Concerts: 🎄December 4 - High School Holiday Concert - HS Gym - 4:30 PM 🎄December 13 - Middle School Choir and Band Concert - MS Gym - 7 PM 🎄December 19 - 1st Grade Holiday Concert - MS Gym - 6 PM 🎄December 20 - 3rd Grade Holiday Concert - MS Gym - 6 PM 🎄December 20 - 4th Grade Holiday Concert - MS Gym - 7:15 PM *Kindergarten and 2nd Grade will have spring concerts.

Happy Thanksgiving from Cumberland CUSD #77!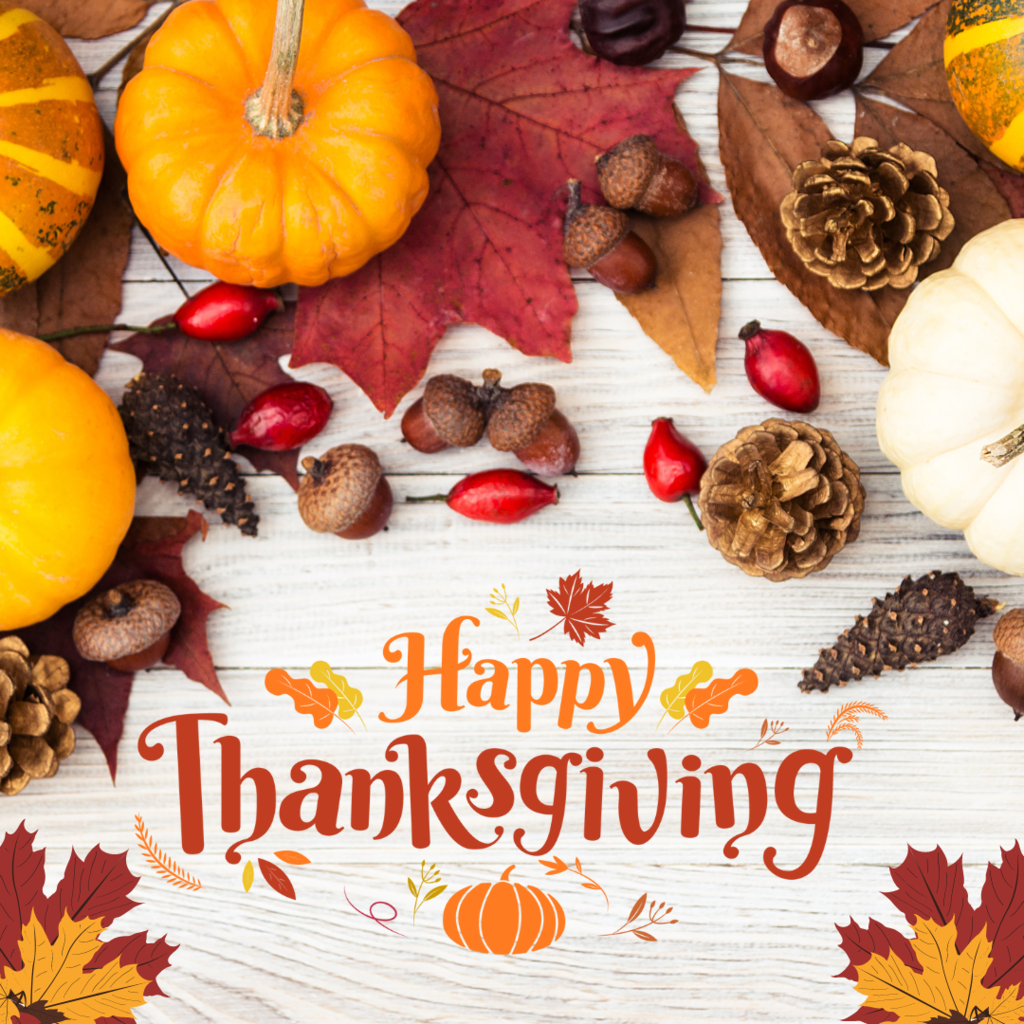 All business advertisements for the high school 2022-2023 yearbook are due by December 9th. All senior ads will be due the following week by December 16th. If you need paperwork or have any questions, please contact Wendy Peters at
wpeters@cusd77.org

Reminder: Next week, there is a 2:20 dismissal on Tuesday and no school Wednesday-Friday for Thanksgiving break. 🦃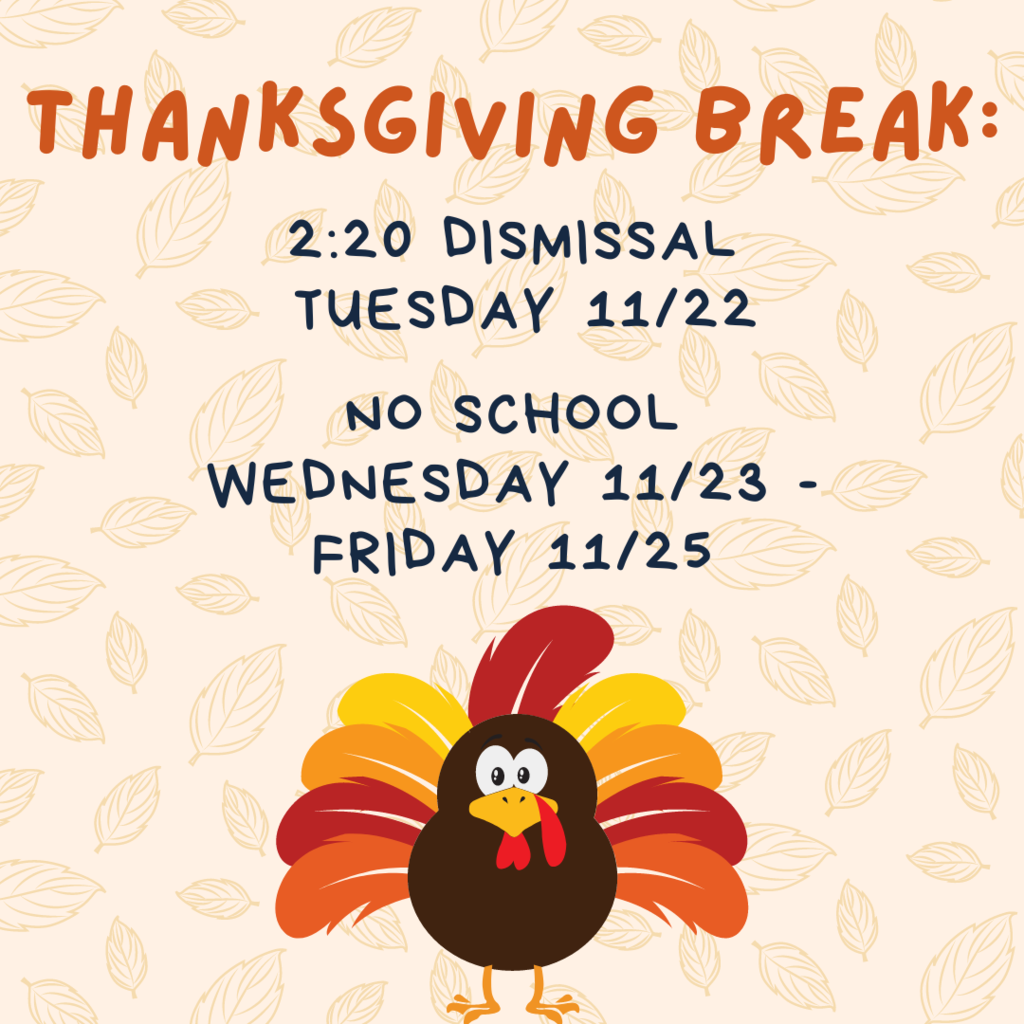 Thank you Veterans for your service!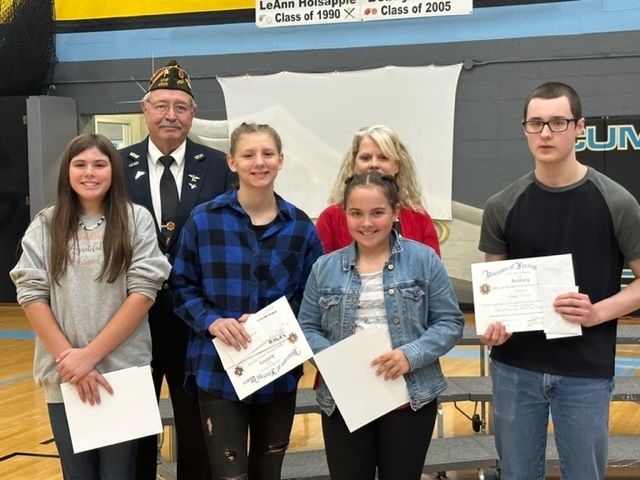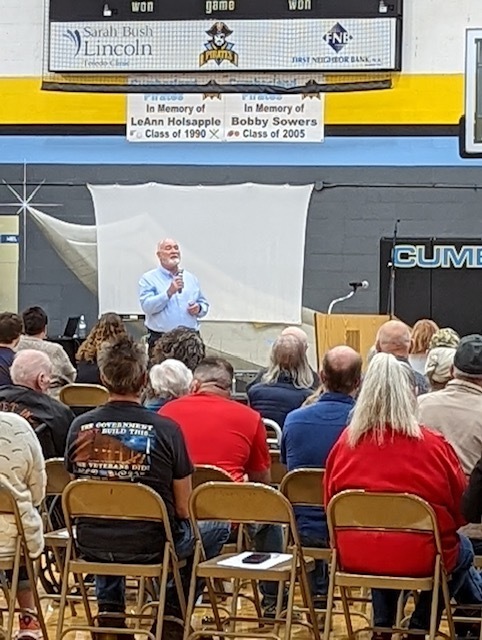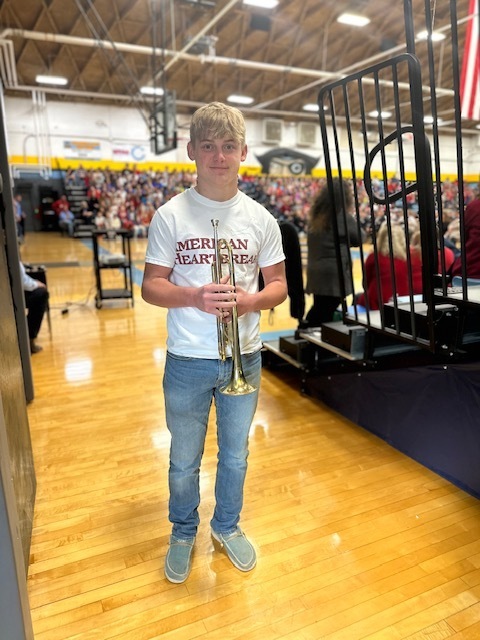 More from the Veterans Day program...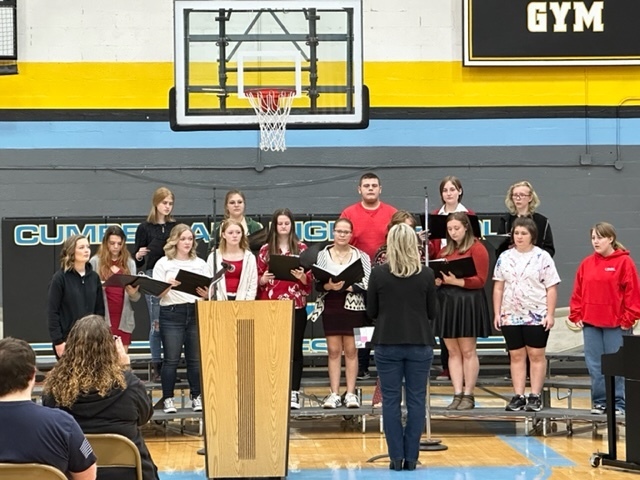 Cumberland schools honored the Veterans today with a program.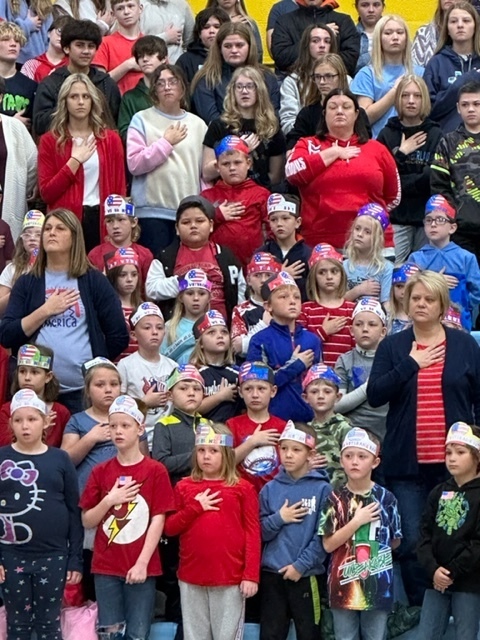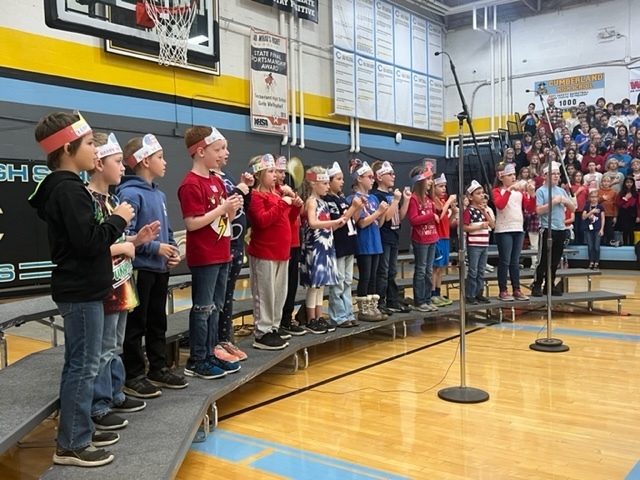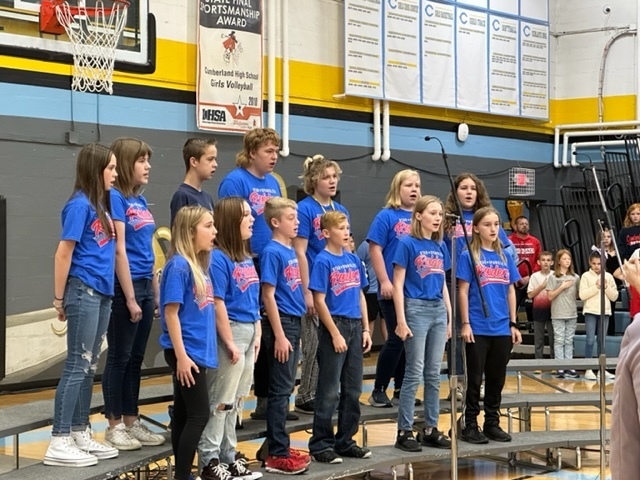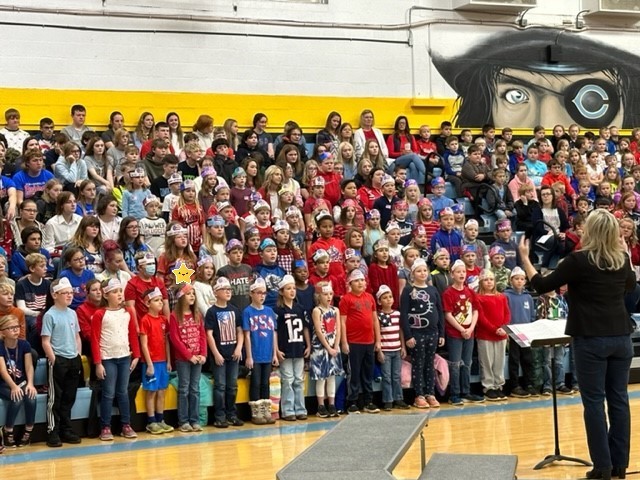 PIRATES - PRIDE - PATRIOTISM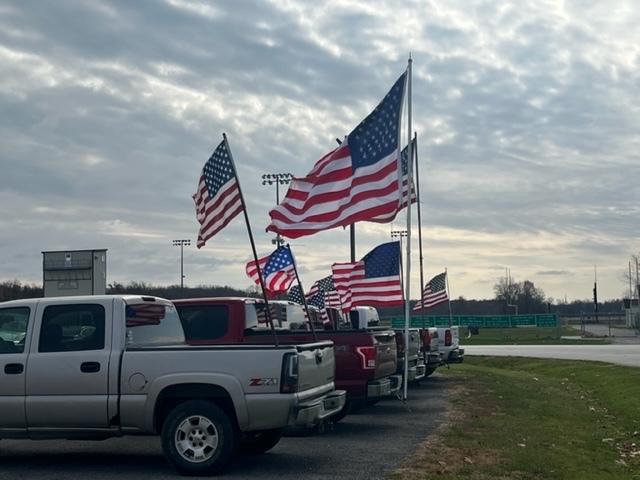 THANK YOU VETERANS!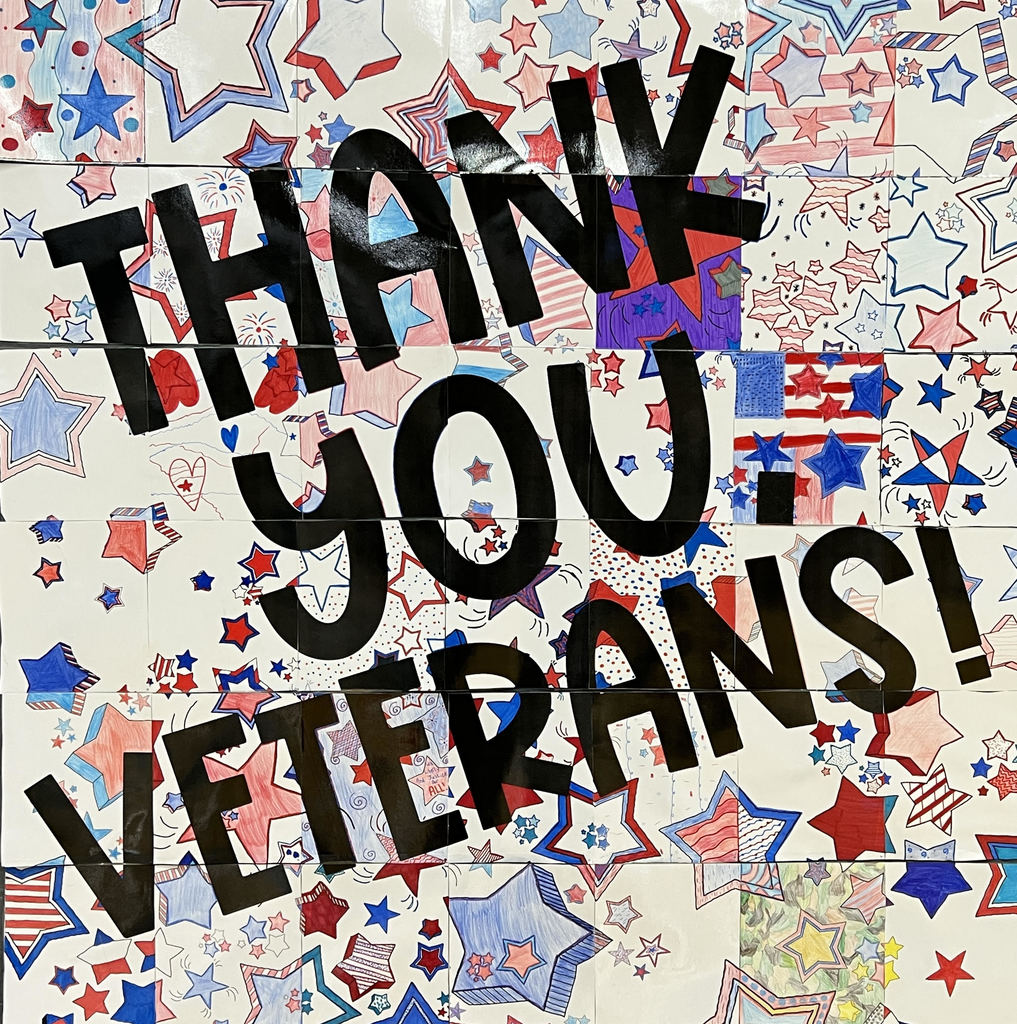 Reminder: School dismisses at 12:15 on Friday, November 11, for a teacher in-service.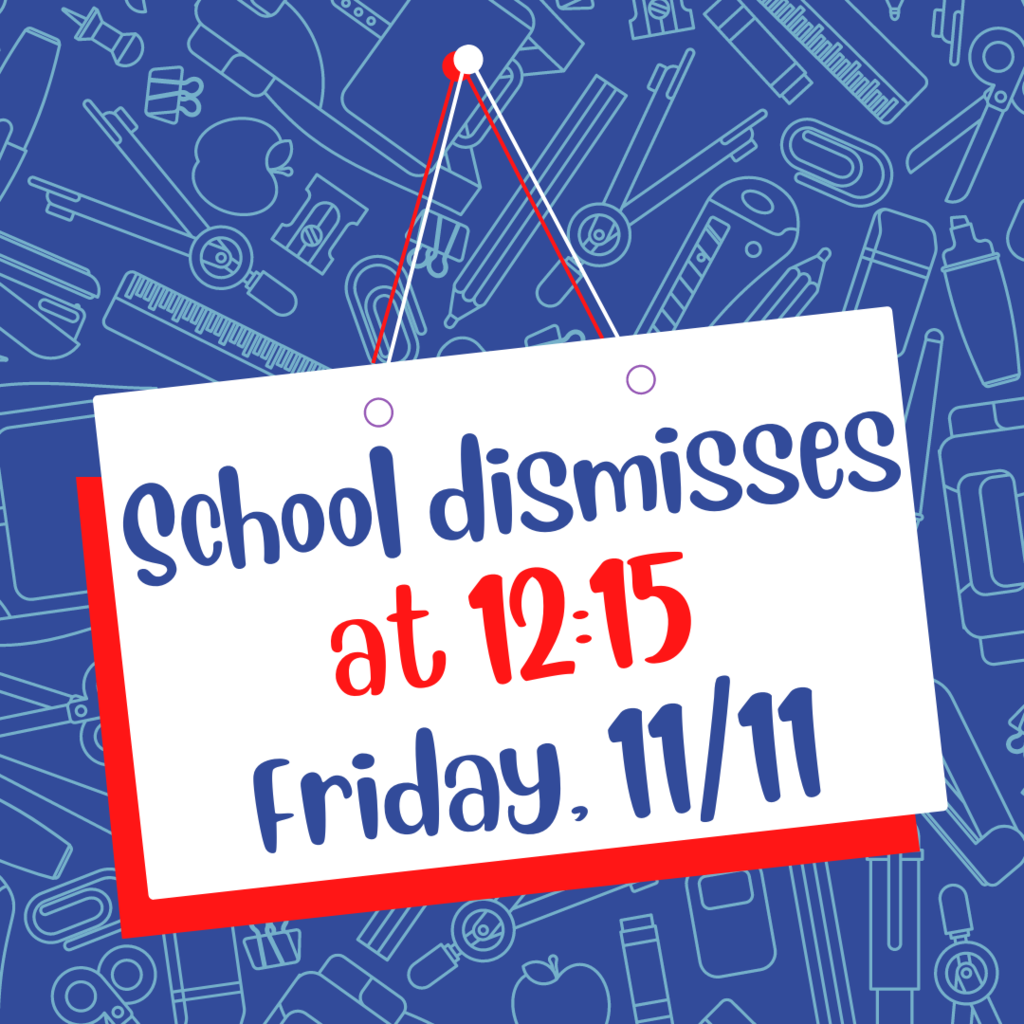 Join us for the annual Veterans Day program on Friday, November 11, at 9:00 AM. Thank you to all of the veterans for your service!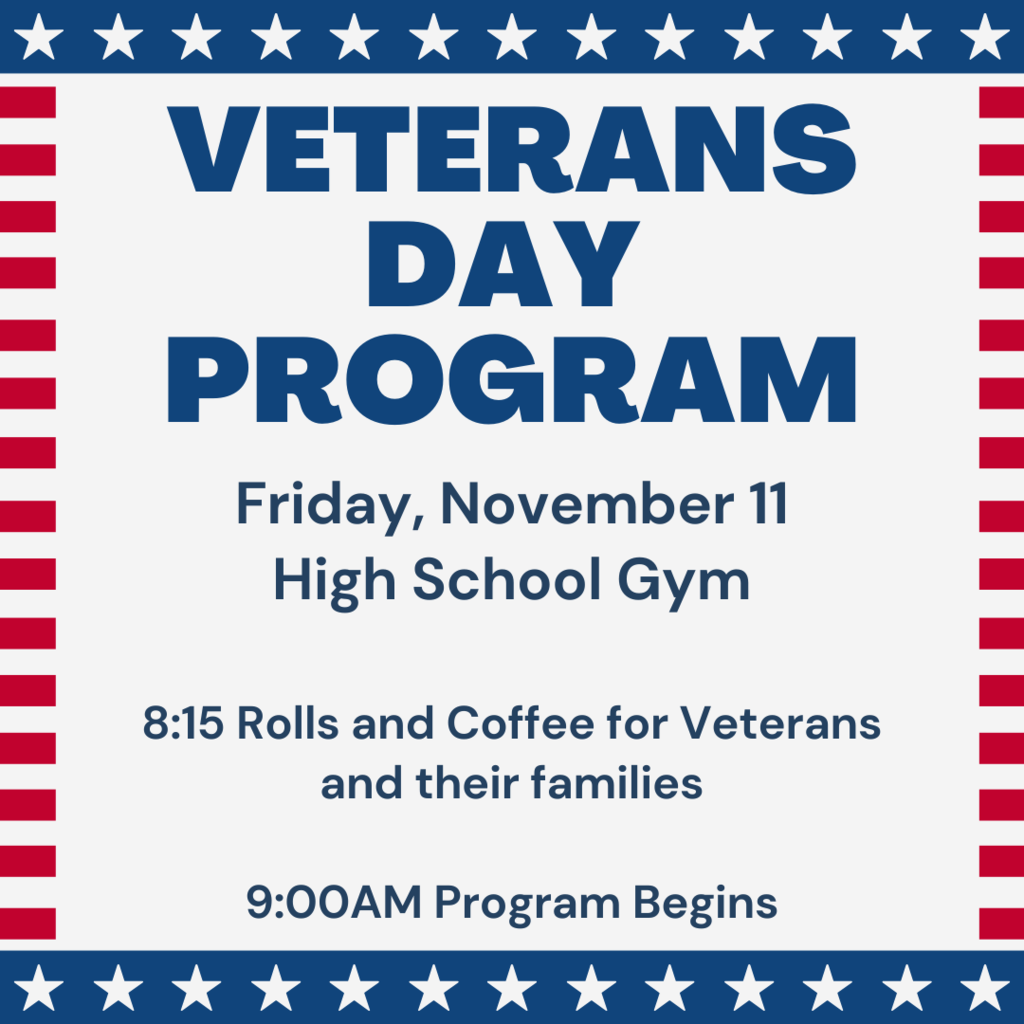 Reminder: There is no school on Tuesday, Novemberl 8, for Election Day, a state holiday. On Friday, November 11, school will dismiss at 12:15 for a Teacher In-service.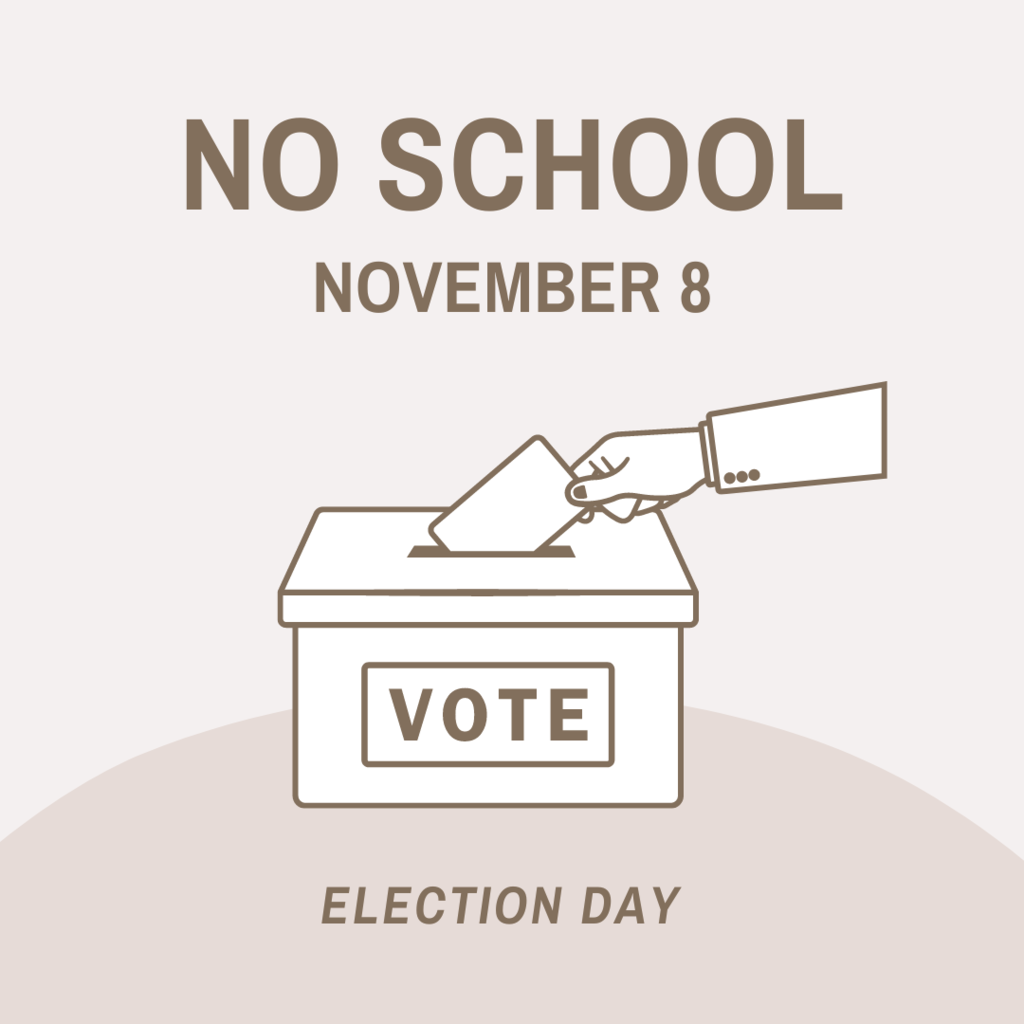 The Cumberland Pirate football team will play at Greenfield on Saturday, November 5, at 2:00 PM.

High school football practice will still be at 3:30 PM. Parents can pick their kids up from the Toledo Christian Church at 5:45 after the pregame meal like normal.

Due to a water main break in Greenup, there will be no school for Cumberland CUSD #77 tomorrow, October 28. We will use an emergency day. Once water is restored, we will be under a 48 hour boil order. Halloween parties at the grade school will be moved to Monday, October 31.

The proceeds from the Crush Cancer shirt sales were presented to Nick and Brittany Gilbert today. Thanks to all who participated in this fundraiser!