Please help the Backpack Ministries at the annual Community Daddy Daughter Dance.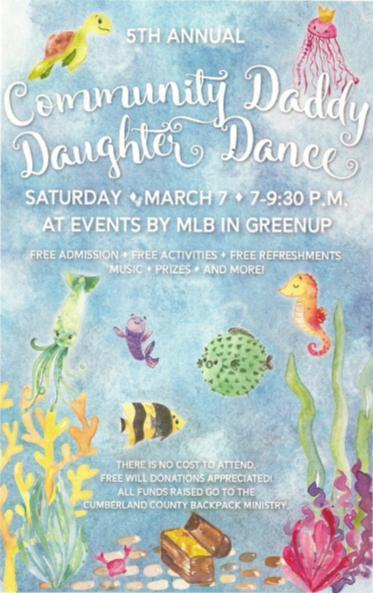 Today (2-25-20), Cumberland High School participated in an active shooter drill. Thank you to local law enforcement, staff, and students for their cooperation during this drill.

Cumberland High School is looking to fill a High School Biological Science teaching position for the school year of 2020/2021. Interested individuals should contact Principal, Kevin Maynard.

Pictured is Cumberland High School senior Kaitlyn Warner. Kaitlyn finished second at state in the Voice of Democracy writing contest sponsored by local VFW's. Kaitlyn's paper won her a $200.00 prize at the local level, a $200.00 prize at the district level and a $1,500.00 prize at the state level. Total amount won by Kaitlyn for her time and effort was $1,900.00. Kaitlyn is the daughter of Troy and Jodie Warner of Greenup.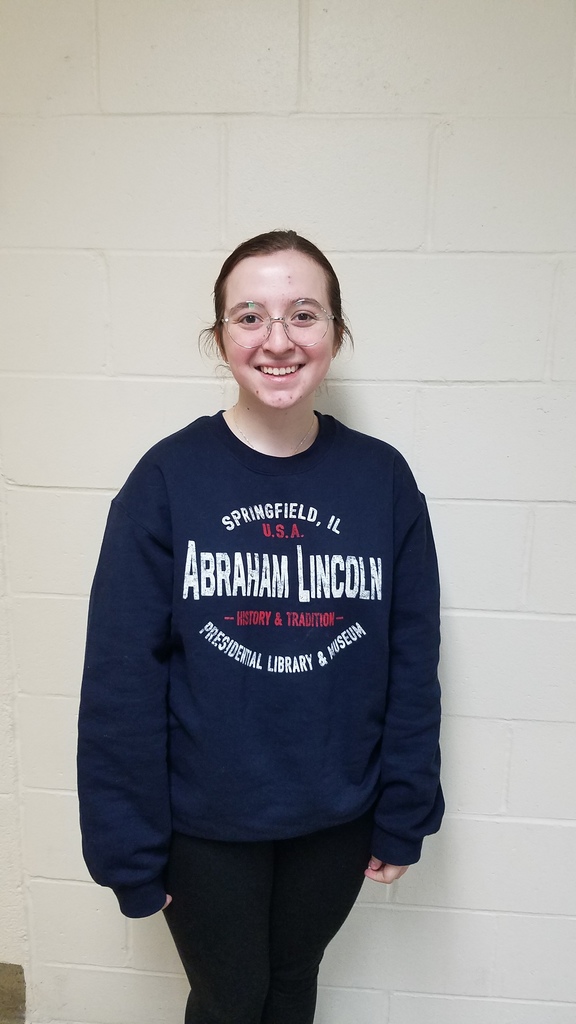 Cumberland Pirate Basketball Fans: Friday, February 5 boys basketball game vs. Blue Ridge will be a varsity only game starting at 7:00

U of I Extension and Eastern Illinois Foodbank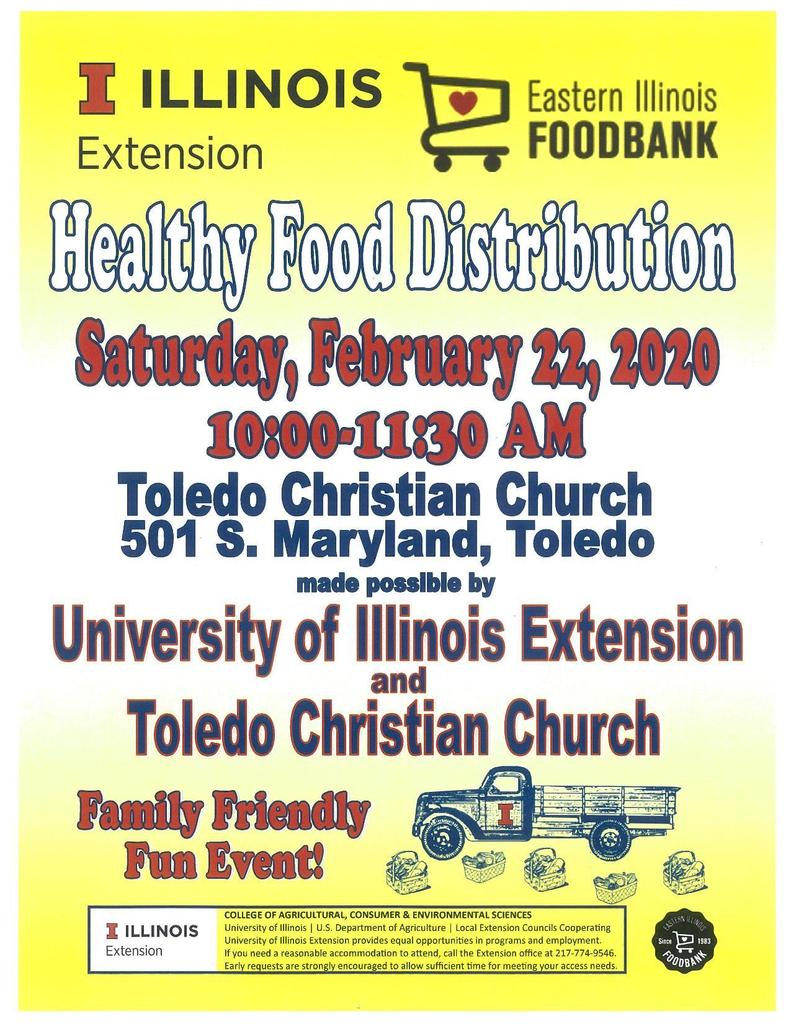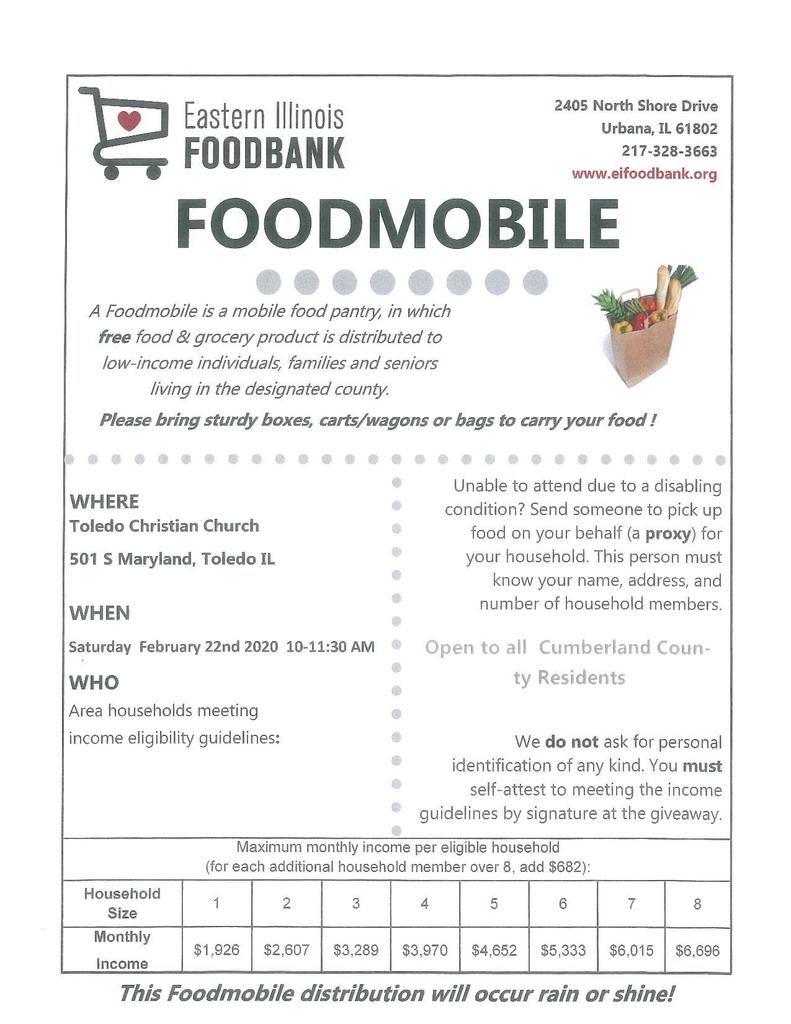 Lincoln Prairie Conference Tournament Champions

Congratulations to the Lincoln Prairie Conference Champions!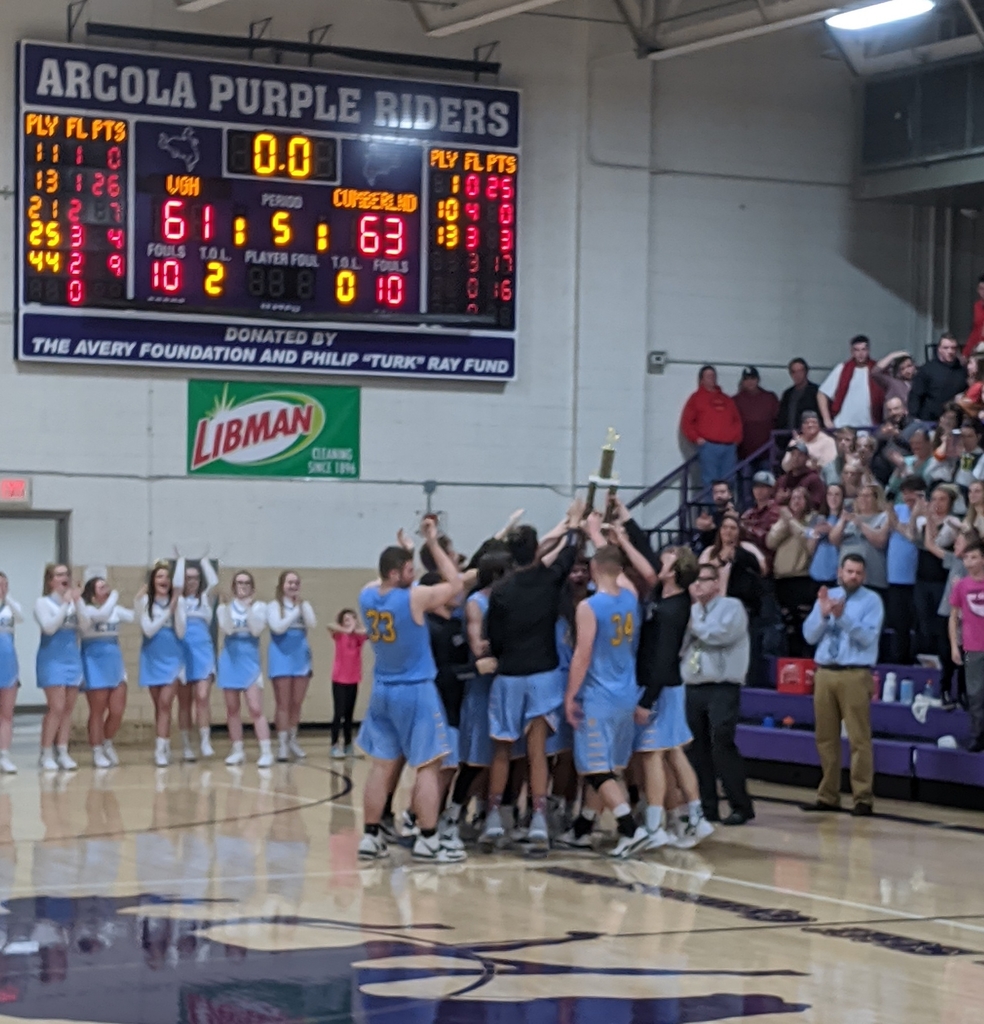 Cumberland Pirate basketball fans attending tonight's LPC tournament game at Cumberland High School. This is a reminder to park in the Sophomore/Junior parking lot and enter the gym doors on the west side of the cafe. Doors are the east side will not be open for entry. Game time is at 6:00

Cumberland High School has rescheduled the following events: Mini/Jr. Dance = Tuesday, January 21 Boys Basketball game vs. Decatur LSA = Saturday, February 15 starting at 1:00 with the JV game. This will be Cumberland's senior game.

Our Parent Portal will be down until Friday evening.

CHANGE IN BASKETBALL GAME FOR 12/18/19 There has been a change to the Cumberland boys basketball game scheduled for Wednesday, December 18 at St. Elmo vs. Windsor/Stew-Stras. The game time is now 5:15 and the bus will leave at 4:00.

We need your help! Please take time to complete this brief survey as soon as possible. Your feedback helps guide our decisions, evaluate our current practices and reflect on what we are doing well and/or areas of needed improvement. We must have a certain number of parents complete the survey for our ranking to be valid. Again, please take time to complete this as soon as possible for each child you have in our schools. We appreciate your time and input!
http://survey.5-essentials.org/illinois/survey/parent/

Upcoming Programs and Concerts: MS Choir and Band Concert, December 12, 7:00 PM 3rd and 4th Grade Concert, December 17, 6:30 PM 1st Grade Concert/Program, December 18, 1:30 PM Kindergarten, May 12, 6:30 PM 2nd Grade, May 11, 1:30 PM

Lady Pirates season opener

Cumberland Lady Pirates Basketball vs Neoga Lady Indians Alumni Women Athlete's Recognition Night. Monday, Dec. 16. Game time 6:15 - Recognition of all Cumberland and Neoga Alumni at half time. Tshirts are available. Alumni in T-shirts will receive free admission to the game. The Lady Pirates and Lady Indians would like to thank and recognize ALL the women of our county in ALL sports, dance, and cheer who have paved the way so we can play.
https://cumberlandathleticsalumni.itemorder.com/sale

Cumberland High School Band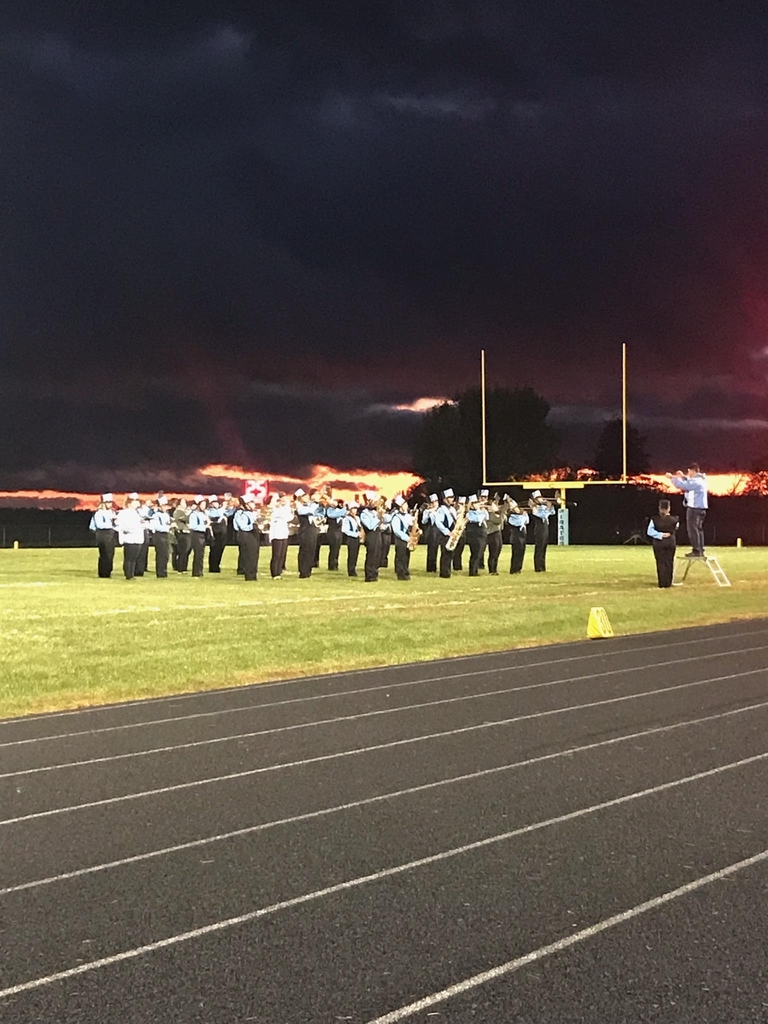 Tonight (Wednesday, October 9th) Cumberland High School will host Powder Puff football starting at 6:30 at the Pirate Football Field. Admission to the game is $1.00 or a non-perishable food item.

T-shirt order forms and benefit information for Nora Weemer were sent home with students yesterday. When ordering a t-shirt, please write on the form if it is to be Child size. Thank you!

Cumberland High School class of 2019, yearbooks are now available for pick-up. If you purchased a 2018/2019 yearbook you can pick it up from the high school office between the hours of 8:00 am and 3:30 pm