Detective Richard Wistocki (Ret.) will be at Cumberland High School for a community presentation on Tuesday, April 30, 2019 starting at 7:00. Detective Wistocki is a Nationally recognized High Technology Child Crimes Specialist with 30 years experience in Law Enforcement. Detective Wistocki will be presenting proactive strategies, expert insight and invaluable resources designed to empower your family to combat Cyber-Bullying and Sexting. Detective Wistocki will then be bringing the harsh realities of Internet predators to Cumberland High School and Middle School students on Wednesday, May 1, 2019 at 9:30. In this presentation students will hear actual cases involving teens their age and how these teens fall prey to internet predators.

The track meet tonight at Monticello has been cancelled.

The baseball and softball games scheduled for today (4/12) will now be played in Palestine at 4:30.

The softball game tonight has been cancelled due to Tri-County forfeit. Baseball will still be playing at Kansas.

The baseball game vs VGH and softball vs Heritage on Wed. April 24th will now be home games. Both games will be played in Toledo with a start of 4:30pm.

Tim Ryan, nationally acclaimed drug addiction speaker, A&E's "Dope Man", will share his message of drug prevention & the dangers of addiction at CHS on April 15 at 1:30, as well as at a community forum in the evening starting at 6:30 pm. This event is free and open to the public.

Today's baseball and softball games have now been moved to Broadlands. Game time will be 4:30.

Baseball and softball for today (4/8) at Cumberland have been cancelled.

Attention CHOIR Alumni! You are invited to sing a selection with the choir on Fine Arts Night, Tuesday, May 7 at 6 PM. Please email Mrs. Nichols -
snichols@cusd77.org
- for more information! We look forward to the start of this new tradition!

The track meet at T-town tomorrow (3-30-19) has been cancelled.

Baseball and Softball scheduled at Cumberland for tomorrow (3-30-19) have been cancelled.

Softball today (3/29) at Effingham has been cancelled.

2018/2019 Cumberland High School National Honor Society members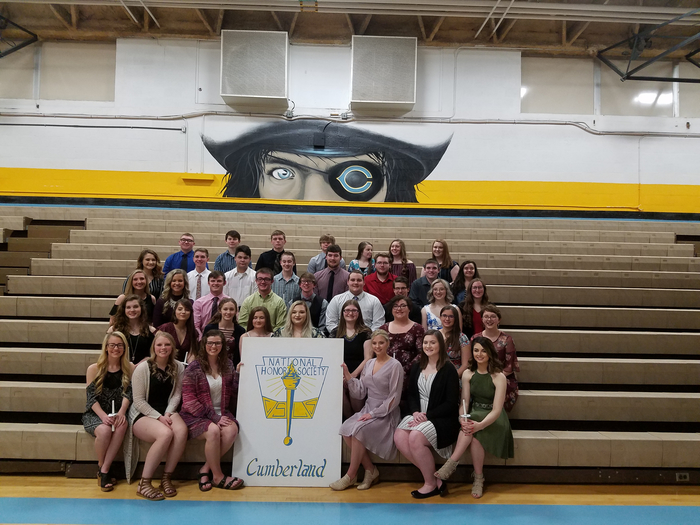 Join us for a Cake and Cookies Concert on Saturday, March 30, 2019, at 2 pm at the Toledo Christian Church. There will be a silent auction on gift baskets. This fundraiser will provide support for our events, equipment needs, and new music! Thank you for your support!

HS Baseball for today (3/25) has been cancelled.

Support one of our high school students in his battle with Lymphoma with this car decal and shirt benefit. Orders are due April 5th. Download the form here:
https://5il.co/6zye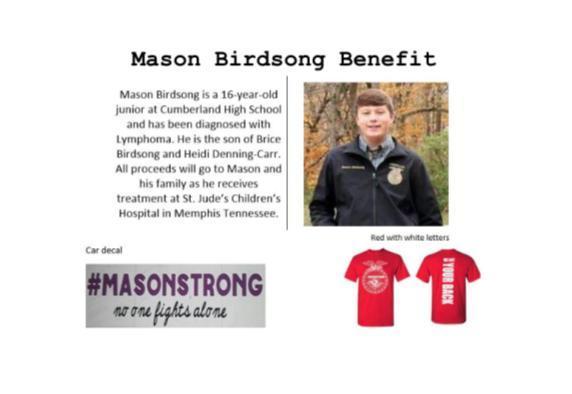 Cumberland High School will be hosting an Orientation meeting for incoming freshman and their parents on February 26, 2019 at 5:45 in the high school cafeteria. Discussion topics will include, scheduling, extracurricular activities and overall expectations for the class of 2023

8th Grade Boys Sectional Basketball Game - The 8th grade boys sectional basketball game scheduled for tonight at Cumberland will still be played tonight at Cumberland.

Cumberland School will be closed on Thursday February 7th due to a water main repair that will leave the district without water on Thursday. We hope the repair goes well and we plan to resume school on Friday February 8th

Cumberland Schools Will Be Closed Thursday February 7, 2019