CHS has received a large amount of shoes for students in need with a generous donation from Ros Gresens and the shoe tree program. If your child could use a pair of shoes and socks to start the school year, stop by the high school tonight from 3:00 to 6:00 to claim a pair.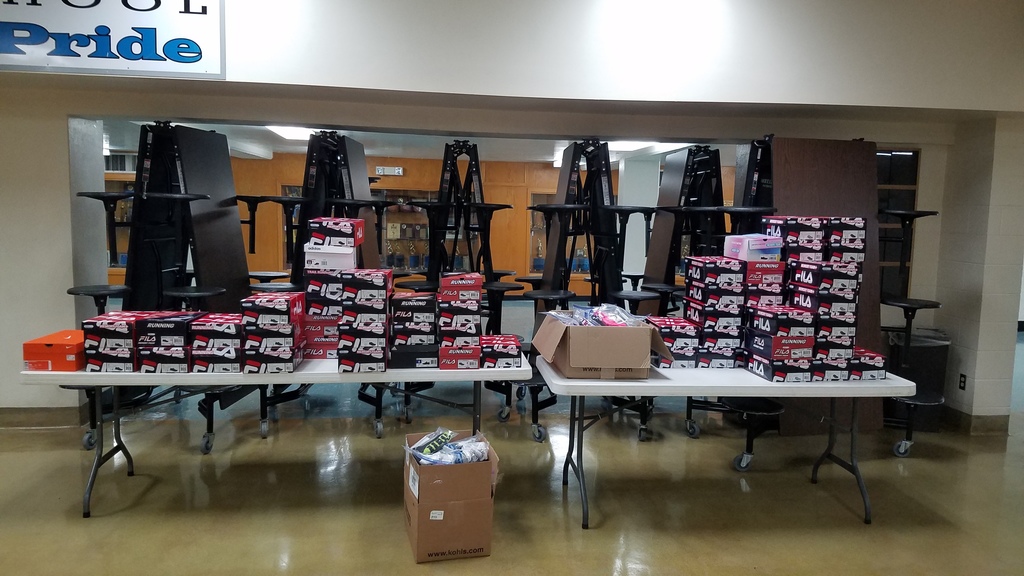 This is a reminder to the class of 2023. Freshman orientation will be held at the high school on Thursday, August 8th from 10:00 am until 2:00 pm. Lunch will be provided but you must provide your own transportation.

Tuesday, July 30 Addiction Wears Many Faces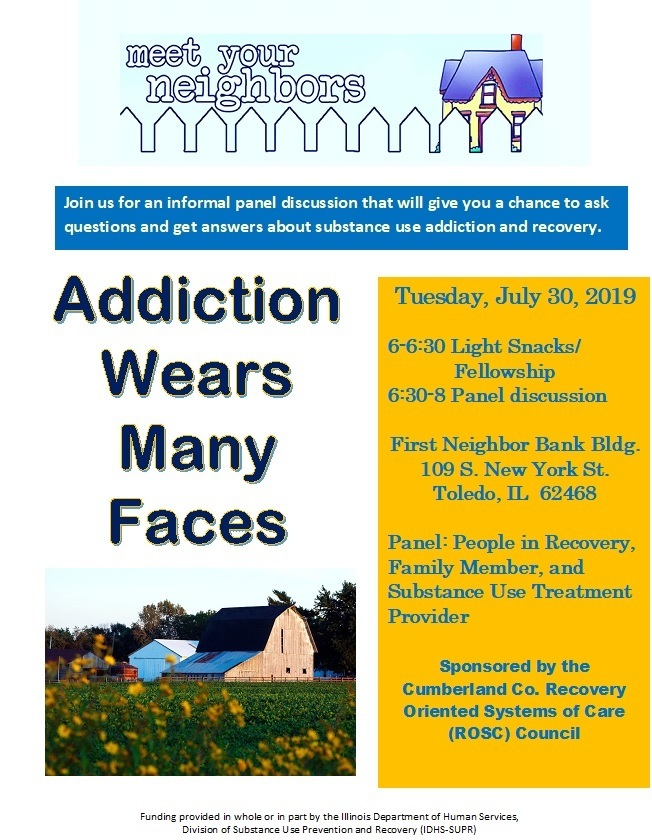 On Wednesday, June 19, SBL Toledo Clinic will be providing school and sports physicals for $20 from 3:00 to 6:00 at the Toledo Clinic.

High School Graduating Class of 2019: If you ordered professional graduation photos, you can pick them up in the high school office anytime between 8:00 and 1:00.

School and Sports Physicals will be held on Wednesday, June 19 and July 24 from 3-6 PM at the SBL Toledo Clinic. Physicals are $20.

Congratulations Class if 2019

The baseball game today at Nokomis has been moved back to a 5:30 start time.

Students will be receiving Sarah Bush Lincoln Dental Service paperwork soon. This is for next school year, 2019-2020. However, if they are turned in now, the school nurse will hold on to them until next school year.

Cumberland Pirates LOVC SE Championship and Coach Jackley's 700th career victory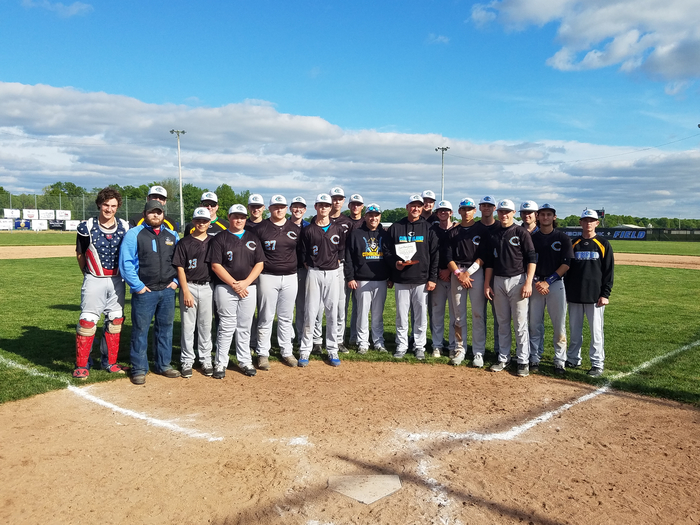 The baseball game today (5/9) at Cumberland has been cancelled.

Softball at Tuscola today (5/9) has been cancelled.

Monday, May 13, 2019 -6:30 = Scholarship Night in the cafe Wednesday, May 15, 2019 -1:00 = Academic Awards program in the high school gym Friday, May 17, 2019 -Graduation Practice = Students should be in the gym dress professional with caps and gowns by 12:00. Pictures and walk-through will take place and practice will start at 1:00 Sunday, May 19, 2019 -2:00 = Baccalaureate with Graduation to follow at 3:00. Students should arrive dress professional in cap and gown no later than 1:45

Cumberland is now scheduled to make up the VGH baseball game on Friday, May 10 in Toledo. JV baseball at Lawrenceville is also cancelled for Friday, May 10.

Cumberland baseball today (5/4) in Mattoon has been cancelled.

The softball tournament at Benton has been cancelled for tomorrow (5/4).

Due to a scheduling conflict, the baseball game with Dieterich on May 13 is cancelled.

The baseball game scheduled for next Tuesday (5/7) at Dieterich has been moved to Monday, May 13. Game time will be 4:30.

The baseball game today (5/2) vs Oblong has been cancelled and moved to next Tuesday, May 7.